The National Basketball Association (NBA) today announced the final rosters of the boys team and girls team that will represent Europe at the Jr. NBA World Championship, a first-of-its kind global youth basketball tournament for the top 13- and 14-year-old boys and girls teams from around the world taking place Aug. 7-12, 2018 at the ESPN Wide World of Sports Complex near Orlando, Fla.
The two teams, comprised of 10 players each, feature boys and girls from 12 countries across Europe, including four from Spain, three from Lithuania and two from England, Finland, and Sweden, respectively. The boys team will be coached by Alessandro Nocera (Italy) and Eero Levä (Finland), while the girls team will be coached by Uros Dragicevic (Spain) and Lina Brazdeikyte (Lithuania).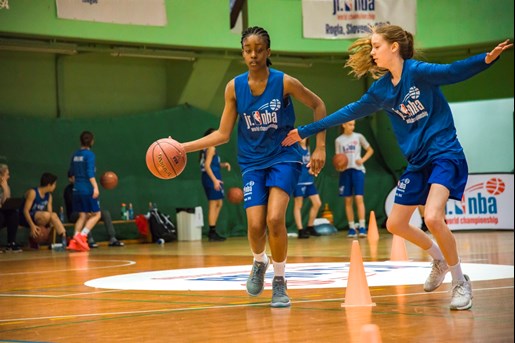 After impressing at the Jr. NBA's European selection camp in Rogla, Slovenia, England's Marc Mendoza (St Bonaventure's School) and Tinu Fakunle (St Angela's School) will be heading to America after the incredible achievement of being selected. With 47 13- and 14-year-old players from Jr. NBA leagues in 17 countries across Europe attending the camp, making the cut for the final 10 was an impressive feat. Both players are part of the Newham Youngbloods programme and a place on the European roster highlights the impact of both the Jr. NBA programme as well as the work the club is doing.
"To have two players picked to attend this incredible event is a great testament to the hard work of the coaches, schools and players involved. The Jr. NBA programme has gone from strength to strength since it's launch and it will continue to grow in the coming years," said Basketball England's Relationship & Coordination Manager Laura Doherty. "The opportunity to provide once in a lifetime experiences is something that makes the Jr. NBA programme truly special, and we're delighted for both Marc and Tinu on their well deserved selection."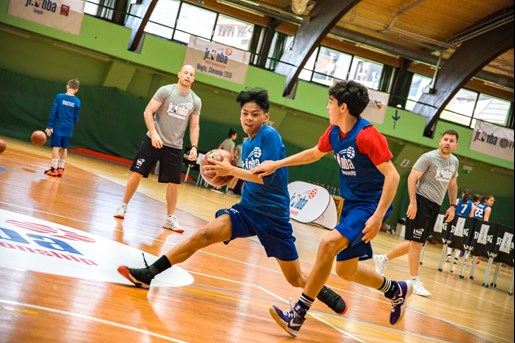 "The Jr. NBA World Championship represents another exciting step in the NBA's current youth basketball programming and development efforts in Europe," said NBA Associate Vice President of Basketball Operations, Europe and Middle East, Neal Meyer.  "These 20 Jr. NBA participants will have the opportunity to represent their country and unite as one European team to showcase their skills on a global stage."
The Jr. NBA World Championship will have boys and girls divisions, each comprised of 16 regional teams (eight U.S. and eight international teams) that will receive all-expenses-paid trips to compete in the inaugural event.  The Jr. NBA World Championship will include round-robin competition followed by single-elimination tournaments.  Winners of the U.S. and international brackets will play in the World Championship game on Aug. 12. 
In addition to the on-court competition at the Jr. NBA World Championship, boys and girls from dozens of countries from around the world will participate in off-court activities – often alongside current and former NBA and WNBA players – including life skills education, physical and mental wellness programming and NBA Cares community service projects.
More information about the Jr. NBA World Championship can be found by clicking HERE. 
The following is a complete list of European boys participating in the first Jr. NBA World Championship in Orlando: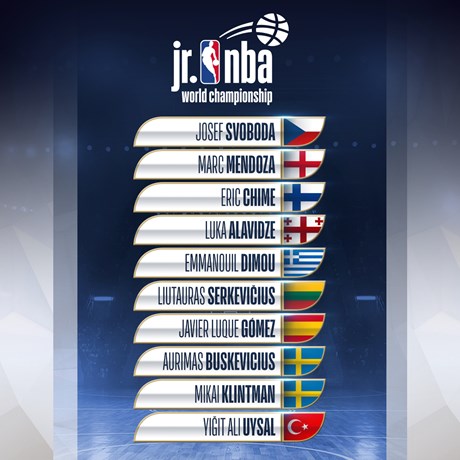 The following is a complete list of European girls participating in the first Jr. NBA World Championship in Orlando: