Basketball England announce the England Men's Commonwealth Games coaching staff ahead of the Gold Coast Games in April next year.
Andreas Kapoulas has been appointed as Head Coach along with Assistant Coaches Alan Keane and James Vear.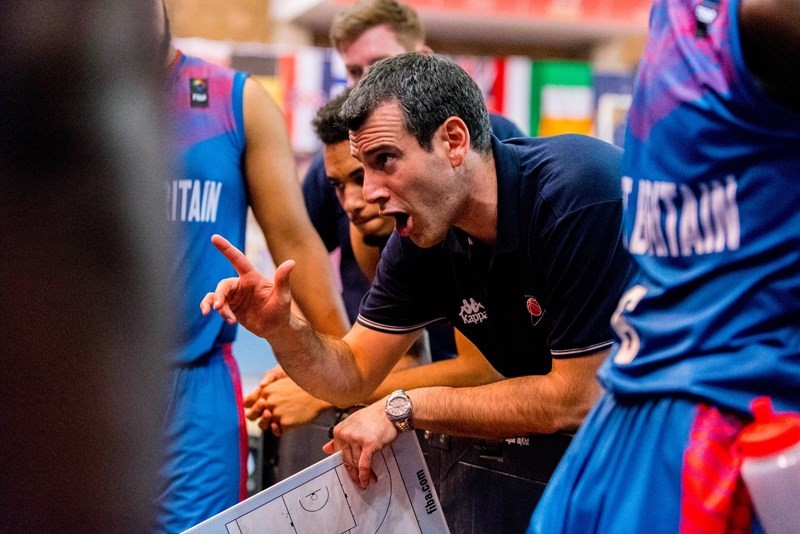 Kapoulas is currently Head Coach for the Great Britain Under 20 Men's Team and Bristol Flyers Men's Team, impressively winning the BBL Coach of the Year accolade in his debut BBL season.
Andreas played in Greece at junior level and then moved to Bath University for academic reasons and was swiftly appointed to run the Flyers & SGS Academy programmes.
In addition to masterminding the Flyers rise through the NBL, which included an NBL Division One Championship and a National Cup title, Kapoulas also has national team experience as England Under 15 and 16 boys and Great Britain Under 20 Men's Head Coach. This summer Coach Kapoulas's Under 20 team gained promotion to division one of the European Championships.
Kapoulas said "I am very honoured to be selected as the England Men's Head Coach. It's a great time for our sport after a successful summer for the national team programme and we have an exciting opportunity to continue this momentum with the Commonwealth Games in Australia.
We have plenty of work ahead of us to ensure we make the most of our preparations. I look forward to working with the players and staff towards a successful campaign."
On the back of his recent silver medal at the European Championships (Division B) with the Great Britain Under 18 Men's team, Alan Keane has been appointed as Assistant Coach.
Alan Keane said "I am excited and priviledged to be appointed Assistant Coach for the Commonwealth Games. This is a rare and once in a lifetime opportunity for me to coach on a world stage that will provide me with many opportunities to develop. I look forward to the challenges and opportunities that await us in our preparation and competition."
Alan is also Lampton School Basketball Academy Director, Reading Rockets Men Div 1, London RPC Head Coach.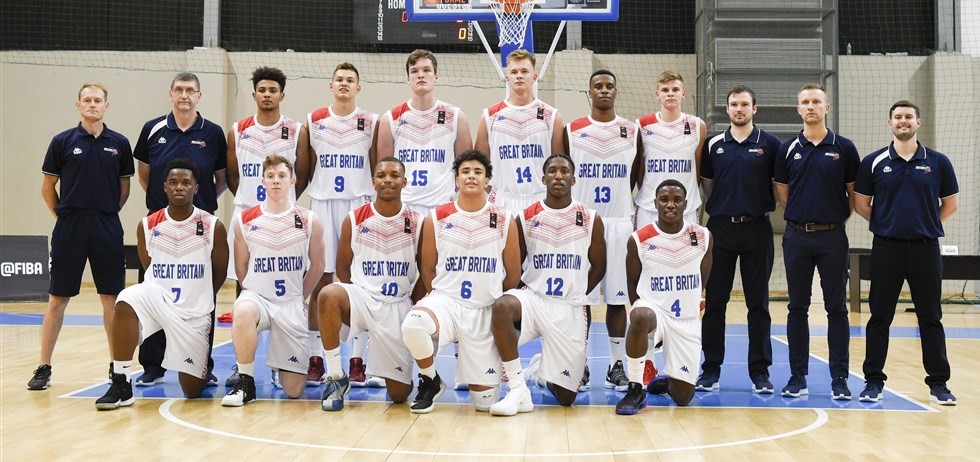 He will be working alongside Kapoulas with James Vear. At this summer's European Championship Vear led the Great Britain Under 16 Men's team to 4th place in Division B, narrowly missing out on promotion to Division A. James is Barking Abbey Academy's Head Coach and in last year was Great Britain Under 20 Men's Assistant Coach. 
James Vear said "I am very honoured to have been asked to be part of the staff for the Commonwealth Games. Being asked to coach your national team at such a huge global sporting event is a great honour.
I am looking forward to working with great staff and I am excited to start working hard in our preparation towards the games"
Vladan Dragosavac, Basketball England's Talent Development and Performance Manager commented "As we approach the Games we will work closely with Commonwealth Games England to engage the nation in our campaign to support Team England.
This is a fantastic opportunity for our athletes to compete at an international level against some of the best basketball nations on the world. 
We have appointed a young but experienced coaching team who have already demonstrated international success at the European level and are ready for the Commonwealth Games challenge.
We are ambitious and realistic about our potential to medal at the Games. This is an opportunity to demonstrate our talent potential and give additional momentum to the improvements in our sport.  
The Commonwealth Games are a great opportunity for our sport to grow and inspire more young people to play basketball."
The next steps for Coach Kapoulus and his team is to appoint his full team of staff and announce his Long List of players. In the coming weeks the coaching staff for the women's team will be announced. 
England men open their 2018 Commonwealth Games campaign as Team England against Scotland in Townsville on 5 April. Followed by games against India on 7 April and Cameroon on 8 April.