The U.S. Central girls team and U.S. Central boys team won the inaugural Jr. NBA World Championship at ESPN Wide World of Sports Complex at Walt Disney World Resort near Orlando, Fla. It was a successful competition for Team Europe, with England's Tinu Fakunle helping her side to 2nd place behind U.S Central, whilst Marc Mendoza featured heavily for Team Europe's boys, who lost at the International semi-final stage to Africa & Middle East.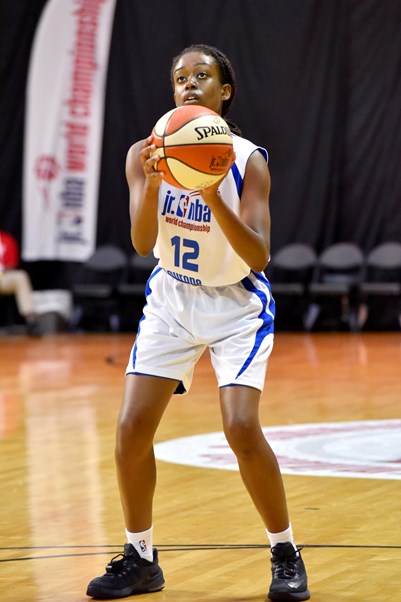 Fakunle gets to the line for Team Europe - NBAE/Getty Images
NBA Commissioner Adam Silver, three-time NBA Champion and Jr. NBA World Championship Global Ambassador Dwyane Wade and four-time WNBA Champion Sheryl Swoopes presented the winning teams with trophies in a ceremony following the games. The first-of-its kind global youth basketball tournament took place from Aug. 7-12 and featured 32 of the top 13- and 14-year-old boys and girls teams from around the world.
"The standard was really high," said Newham's Marc Mendoza. "You have to be mentally focused and on top of your game physically as well. You can't go into a game not knowing what you're going to do. You have to be prepared for anything."
"Meeting new people has been the best part of this whole journey. Making new friends and having fun is what I've enjoyed most. I've only known my teammates two weeks but we're already so close. We'll definitely stay in touch."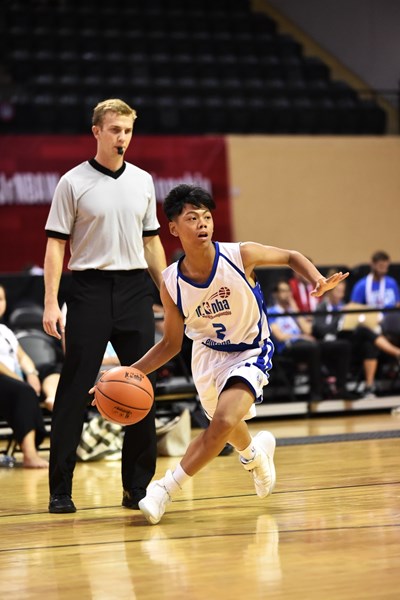 Mendoza drives to the basket during the Jr. NBA World Championships - NBAE/Getty Images
Both Mendoza and Fakunle play for Newham Youngbloods in Basketball England's Jnr. NBL competition, and both graduated through the Basketball England Jr. NBA leagues as part of St Bonaventure's school and St Angela's school respectively. As they now move on to other opportunities, this once in a lifetime experience will no doubt have had a lasting effect on both players.  
"[The Jr. NBA World Championships] is giving kids an opportunity and a platform, giving them a chance and when I was young and I was their age, that's all I wanted," said 12 time NBA All-Star Wade. "I wanted a chance to be able to showcase my talents and ability and that's what the Jr NBA World Championship has giving these kids, an opportunity to experience something incredible."
The Jr. NBA World Championship brought together the top 32 boys and girls teams (16 U.S. and 16 international) that advanced from regional competitions earlier this year. The 16 international teams (eight boys and eight girls) represented Africa & Middle East, Asia Pacific, Canada, China, Europe, India, Mexico and South America. The 16 U.S. teams (eights boys and eight girls) represented eight regions across the country, Central, Mid-Atlantic, Midwest, Northeast, Northwest, South, Southeast and West.
During the week long event, all 32 teams participated in activities designed to reinforce the Jr. NBA's core values and provide the players with development opportunities and memorable experiences off the court. The activities included life skills sessions, Disney park visits, a community service project, and meetings with current and former NBA and WNBA players and coaches.
For Mendoza, this Jr. NBA journey has continued to cement goals that he has held for a long time, "I dream of playing in the NBA one day, but first my goal is just to be able to play basketball professionally."
Main image credit - NBAE/Getty Images