The fifth and final day of the first-ever Jr. NBA World Championship Europe Camp concluded on Friday after a week of intense and productive work for those involved. Before heading straight into games, the campers had one last discussion recapping the Jr. NBA values of teamwork, respect, determination, and community. Competition to make the finals then began to heat up, giving the coaches more time to evaluate the players before making their final decisions on which players will represent Europe at the Jr. NBA World Championship this August.
The afternoon session was focused on having fun and celebrating everyone's progress and commitment throughout the week. Capping things off, campers and staff alike played one final game of knock-out, with the final coming down to a camper sinking the winning shot versus former NBA player Vladimir Radmanovic to raucous cheers from the group!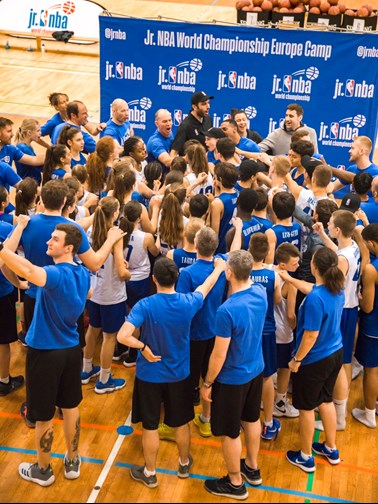 "The environment and culture for the players at this Jr. NBA World Championship Europe Camp has been incredible," said Basketball England's Relationship & Coordination Manager Laura Doherty, who was out in Slovenia with the camp. "Everything was organised perfectly to a very high level and the camp gave the players a fantastic opportunity to learn so much during these five days."
Although the players selected to represent Europe at the Jr. NBA World Championships won't be announced for some time, the camp provided an invaluable development opportunity for Marc Mendoza and Oluwademilade (Demi) Dada from St Bonaventure's School and Tinu Fakunle from St Angela's School, both as basketball players and as people.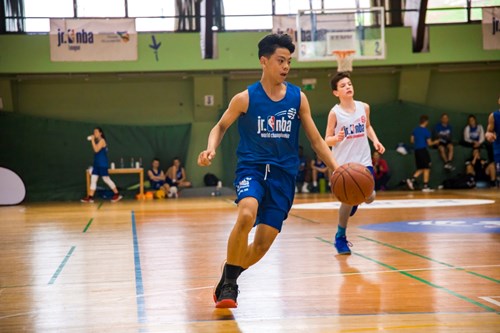 Fakunle was able to apply the things she had learned at the camp to her game almost immediately, racing back from Slovenia to kit up for London Youngblood Lions at the Jnr. NBL Final Fours in Manchester this past weekend. The Lions were pipped in the U14 Girls Final by Oaklands 73-57, but Tinu enjoyed a stunning game with 19 points and an incredible 27 rebounds! That followed up from her efforts in Saturday's semi-final, where she scored 19 to go with 22 boards.
No doubt Fakunle, Dada and Mendoza will be able to pass on a lot of the knowledge that they've learned to team mates when they're back in training. Once the Europe side for the Jr. NBA World Championships are announced, we'll check back in with Demi, Marc and Tinu to see how they're getting on.