Basketball England is delighted to announce that Wilson Sporting Goods Co. have been appointed as the Official Ball Supplier to Basketball England with immediate effect.
The newly signed five-year deal will cover the provision of balls for our National competitions, talent network and 3x3 programmes and as a world-leader in the area, we are delighted that the sport will be able to access Wilson's enhanced range of products as soon as possible.
"Basketball England's dedication to athletes across the country is tremendous and mirrors our own love of sports," said Kevin Murphy, General Manager, Team Sports, Wilson. "We look forward to actively working with Basketball England towards further enriching all their basketball programmes and ensuring our products support coaches and athletes as they pursue their athletic goals."
As part of the new deal, Wilson will provide balls to all our Senior and Jnr. NBL clubs as well as EABL and WEABL providers for use as the official game ball of those competitions. All of our talent programmes, including regional programmes, will also be provided with Wilson balls to use in the coming months.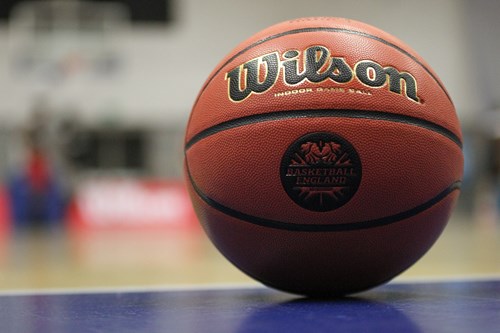 As a leading brand in the area, Wilson's footprint within the sport is not only significant but also growing at a rapid rate. As the official ball of FIBA's 3x3 World Tour as well as USA's NCAA Final Four Basketball Tournament, the Chicago-based company is also expanding to work with other leading governing bodies. Both the Croatian and Portuguese federations have teamed up with Wilson in the last 12 months, taking their network of current partners past 30.
"We are delighted to be able to partner with Wilson as they continue to grow their presence both in Europe and worldwide," said Basketball England's Senior Delivery Manager for Infrastructure Peter Griffiths. "A five-year deal shows the intention from both ourselves and Wilson to develop and grow this relationship over time. Having such a great range of products from FIBA approved balls at the very top level all the way through to high quality and robust recreational balls is sure to be a huge positive for anyone involved in the sport at any level."
For the upcoming season, all senior NBL leagues will use the newly designed Basketball England Wilson Solution ball, which is approved for FIBA game play and contains a number of Wilson's design innovations, including patent laid-in-channels with 100% composite leather for a consistent grip throughout. Under 18 and Under 16 competitions will use the Basketball England Wilson Evolution ball, with the Evolution range carrying the accolade of being the #1 selling game ball in the USA. Under 14 competitions will use the Basketball England Wilson Reaction Pro ball, which contains Wilson's high performance composite cover for superior grip and control.
For a further look at the great range of Wilson balls on offer, including the ones that will be used next season, click on the button below.
Whilst the usual allocation of balls for the upcoming season will be shipped free of charge by Wilson to clubs within the NBL and other programmes, there are also some great introductory prices and offers available to all clubs on the Basketball England website.