What brought you into coaching?
I played National League at both junior and senior level for a number of years, before heading out to Canada to play at the University of Winnipeg. After injury cut my playing career short, I turned my hand to coaching and was fortunate to get a job in basketball development at the age of twenty. That was over seventeen years ago and I haven't looked back.

What were your original thoughts when you moved into coaching?
Just how rewarding it was. You can have a far great impact and influence as a coach than you can as a player and I was instantly drawn to the rush of helping people get better.

What did you find most interesting to learn as a coach?
That man management and building relationships is far more significant than X's and O's. People want and need to be inspired.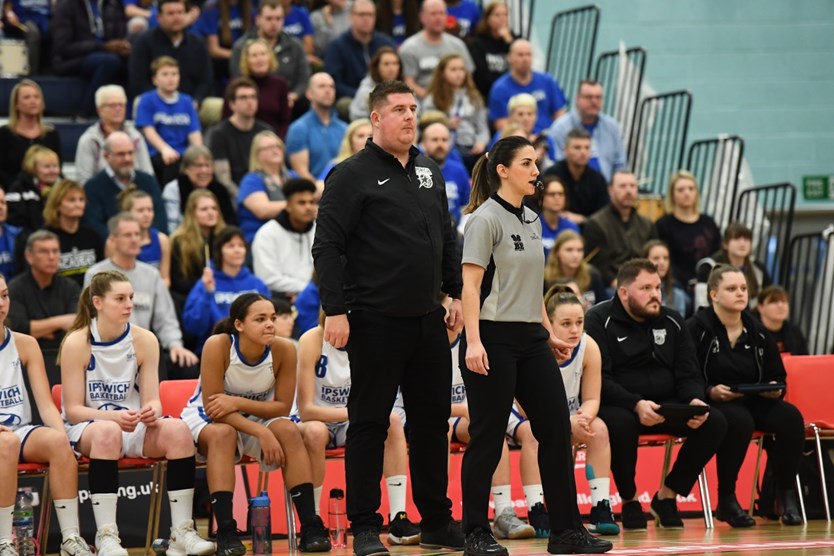 What was the most rewarding part of your coaching journey so far?
Having success at the highest levels with people who I have worked with over a number of years. Seeing people you have invested time and effort into achieve great things is amazing! It's still fresh in all of our minds but to win the WNBL National Cup with a group of girls, all of whom have been in our programme and I have coached since they were 11 or 12, was amazing.

Which parts of coaching do you like the most?
Seeing young people grow and develop as people and players.

How did coaching qualifications slot in with your current life?
My current life is very different to what it was when I started coaching. I was a Level Three Coach by the age of 22, when I was still pretty much a kid. I'm now married with a young family so the challenge these days is balancing my own development with the pressures of coaching during the season and using the off season to spend time being a Father and a Husband while also investing in my own development.
Where are you now? How are you using your coaching skills?
I am the Head Coach of Ipswich Basketball Club and Academy. I work with some amazing people in both environments and feel very privileged to lead one of the best club/academy programmes in the country.


What is your coaching niche and why did you choose it?
I think I'm pretty versatile. During my career I've been able to work with boys and girls, men and women. I've been able to develop some excellent players and teams. I've won National Championships with Under 13 boys and Senior Women and have also been fortunate enough to have been on the national teams staff numerous time. I've also worked with and helped develop some excellent young coaches like Matthew Harber and Adam Davies

What is your coaching vision for the next 2 years?
Just to keep getting better and developing our programme here in Ipswich – we are doing well but there is still so much work to do.

What is your favourite coaching question from athletes?
How can I make my teammates better…..

What do you enjoy most about being a coach?
The ability to help people and be a part of their journey.

What advice would you give to people who are looking to move into coaching?
Do it for the right reasons. Get a great mentor
What legacy would you like to leave behind you?
The Ipswich Basketball Pathway, the Family and the sense of this being part of something special. There's no place like home!