Reading Rockets' Manuel Pena Garces
What brought you into coaching?
I was playing and preparing myself to be also a coach even when I was playing. I have always been into managing teams and I really like management.

What were your original thoughts when you moved into coaching?
I was a professional player before; I played in Spain, Italy and after in UK. I was studying to be a coach and also doing an Industrial Engineer Degree. I was always helping with youth teams; it was an option to then coach professionally in Reading and I really loved the project and the options.

What did you find most interesting to learn as a coach?
Probably coaching and human behaviour. I'm reading a lot and studying a lot about that. I have an MBA, and also a Management and Coaching Masters. That's help me a great deal.

What was the most rewarding part of your coaching journey so far?
Helping other people through basketball. That's something that we can do here and that's why the project has been so special.

Which parts of coaching do you like the most?
I think that as a player, I always enjoyed game management. Management and reading the game itself. Now, I really enjoy practice and studying strategy.

How did coaching qualifications slot in with your current life?
That always felt easy. As a person I really like to analyse and make a decision.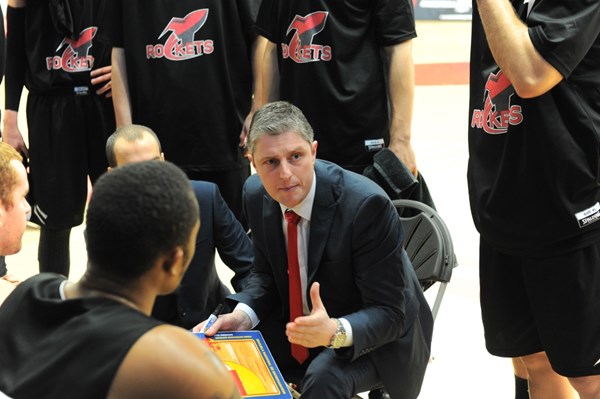 Where are you now? How are you using your coaching skills?
Reading Rockets. My work there as the Head Coach involves balancing and trying to develop a culture and a nice program were we can enjoy basketball and also help people.

What is your coaching niche and why did you choose it?
In this sport I'm not sure if you choose a niche or the niche chooses you. I think that the union of synergies is really important. In my case I think that I prioritise a really high level of teamwork with a strong focus on using basketball values to help people.

What is your coaching vision for the next 2 years?
I have to keep learning and our vision is still to go from NBL D1M to the BBL. It's a program that we are developing in Reading and I'm preparing myself for that.

What is your favourite coaching question from athletes?
'What do you think?' and 'How are you feeling?' Getting to know your athletes is so important. Those two questions I always value.

What do you enjoy most about being a coach?
I think it's the ability to make the most of every moment or practice you have.

What advice would you give to people who are looking to move into coaching?
Develop, watch games and talk with other coaches.

What advice do you have for those coaches currently in training?
To be a coach that cares. Be a person that cares and helps players, and to remember that all the time you have things to learn. 
What legacy would you like to leave behind you?
I would like to leave behind me a good structure and a better situation than I inherited, with people ready to carry on projects that are grateful because you have been helping them in their journey as well.