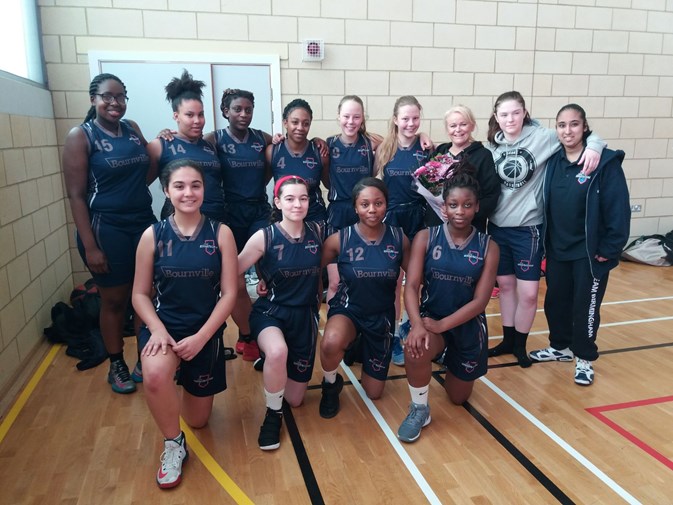 What brought you into coaching?
My elder sister and father always coached when they could no longer play basketball competitively due to knee injuries. I was thrown in to coaching really at the deep end and learnt everything i knew from them.
What were your original thoughts when you moved into coaching?
I was always around basketball from a young age and looked up to a lot of coaches in the game so I didn't have any thoughts really. Just went with it. 
What did you find most interesting to learn as a coach?
There are pros and cons to being a player, then a coach and a player again. I feel it has given me a better insight into coaching having played but has possibly made me a coach who sometimes expects that bit more!
What was the most rewarding part of your coaching journey so far?
Developing players and seeing them grow as a person and progressing in basketball.
Which parts of coaching do you like the most?
I love the journey that basketball and coaching brings especially the bonds that are formed between player and coach.
How did coaching qualifications slot in with your current life?
I have many years experience but still need to complete my level 3. So this is in the pipeline.    
Where are you now? How are you using your coaching skills?
I feel I am always learning as a coach and would love to be mentored more by more coaches working in basketball to further develop my knowledge.
What is your coaching niche and why did you choose it?
I love all aspects of the game but believe strongly in strong team defence as well as individual. Offence wins games defence wins championships. This has always stuck with me. Play hard D and go score on offence. Relax on offence after playing hard defence.  
What is your coaching vision for the next 2 years?
I would love to develop girls from a younger age and bring them into Jnr. NBL at Under 14s going upwards. At present I have a few Under 11s so the future is bright!
What do you enjoy most about being a coach?
I love the fact that I can pass on my knowledge to future players coming into the sport at all levels. I love the positive impact basketball has on young people and children and seeing their faces when they accomplish goals and targets. This is invaluable to me.
What advice would you give to people who are looking to move into coaching? Especially women.
Go for it!! We need more women coaches in the sport to guide the young girls coming through and be their role models.
I want all players to have great careers and jobs after I have coached them and going into their chosen field with the experiences that basketball has brought them .