Can you tell us a little about yourself Harriet?
I'm 21, from Bury St Edmunds, and I've been playing competitively in the NBL for 8 years. I play for Ipswich and have grown up throughout the age groups since I first started, from Under 14 to senior. I went to Ipswich Basketball Academy and stayed for 3 years playing basketball everyday while sitting my A-levels. My 3rd year was spent playing in the WEABL league.
What brought you to the National Basketball League in the first place?
I first started playing in middle school, my teacher said I should go for Suffolk trails and I was lucky enough to get through to play in the inter-county tournament. From there I got scouted by Ipswich. Since Under 14s I've been lucky enough to play in the NBL.
What was your first impression? How has that changed?
At first I didn't know what to expect, I didn't realise how big basketball is in England and also didn't realise how well the NBL is run with different teams, leagues and playoff too.  Since I first started playing the media coverage has become bigger; many different players are getting recognised from all the leagues.
What was your first "bright spot" with Ipswich?
I definitely leave it all on the floor when I play; I like to play hard for 40 minutes and try and help our point guard control the tempo of the game as much as possible. I like to try and give energy to the game, and as a team we all have the same work ethic; work hard, play hard, get the win then repeat.
What was your biggest challenge?
My biggest challenge is also the most rewarding challenge and its being a leader to all my team. We've got such a young team so I see it as my responsibility to look after them on and off court.
What changes have you noticed in yourself since joining the NBL?
I started playing when I was 13 so I've had 8 years to improve and start finding my own game, I've gone from a point guard to a wing, to a shooting guard. I've got stronger so I'm able to go inside a bit and mark the bigger players. The biggest change is becoming a role model to younger players in the club, having that responsibility is amazing.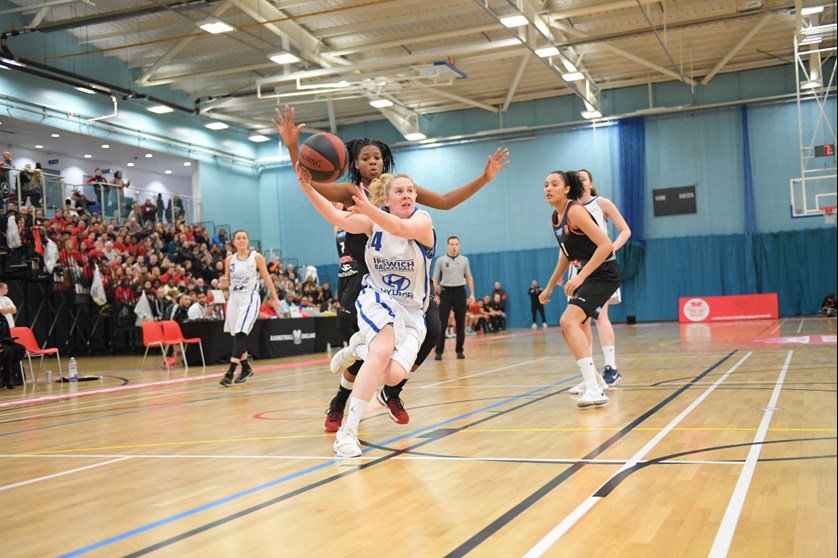 What are you working on right now, what are your current goals?
As a team we've achieved 3/4 goals we set at the start of the season, we've won the WNBL National Cup, we've already finished top of WNBL Division 2 and we've gone undefeated all season. Now our aim is to win the playoffs and start preparing for hopefully being in division 1 next season.
What is your favourite NBL memory?
The National Cup Final was definitely a highlight. The whole experience was surreal, the build up with all the media coverage and preparation, to play in front for nearly 200 Ipswich fans and all my family too. To come from 19 down and to finally lift the Cup with the whole team and coaching staff was a massive highlight.
But honestly this whole season has been about creating memories and highlights and I couldn't ask for a better team to do it all with, creating history for ourselves as well as the club.
What advice would you give someone who is just getting started in basketball?
Keep playing and keep working hard. Be coachable, learn something new every time you go on court. Don't give up even when it gets hard, push through it.  All the hard work, long journeys, sweat, tears and injuries all become worth it when you play and get the win with your teammates.
What do you like to do outside of basketball?
I don't get many weekends free due to games and coaching, but when I do I always spend time with my family. I have the most supportive family they come and watch every game without fail, so spending time with them away from the court is good, so I try and do that as much as I can.
Finally, who is your favourite British basketball player and why?
My favourite British player would probably be Temi Fagbenle who plays for Minnesota Lynx. She's part of a small group of British players to have been drafted to the WNBA, so it's good to see a British player representing the UK on the biggest stage possible.