Basketball England is an official partner of UK Coaching Week.
UK Coaching Week is taking place from the 7-13 June and will empower athletes, coaches, organisations, and the public to celebrate #GreatCoaching. The aim is to encourage coaches to adapt and recover their space within the sport and physical activity sector.
UK Coaching is part of the group that includes UK Coaching Solutions (formerly Coachwise), 1st4sport and the Register of Exercise Professionals (REPs).
Throughout UK Coaching Week we will be sharing across our social media channels useful resources, hints and tips and activities for all within the basketball community.
Keen to find out more? Check out the UK Coaching website and give them a follow on social:
You can also search online for the official hashtags: #UKCoachingWeek, #CoachingForAll and #GreatCoaching.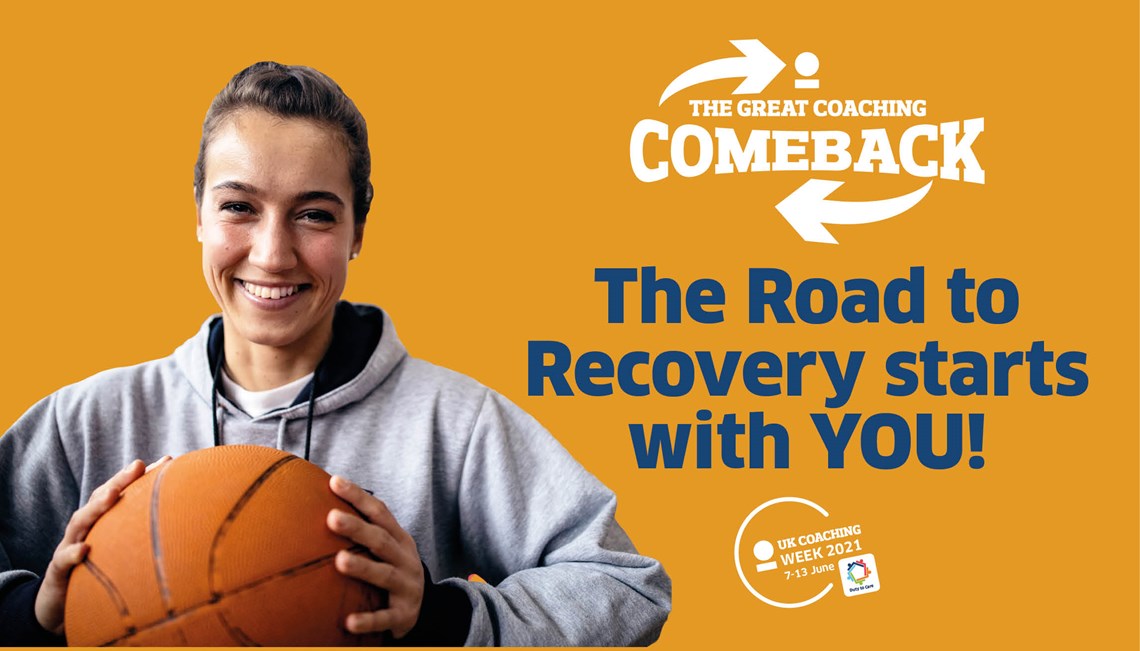 The Great Coaching Comeback
Great coaches are key to the nation's recovery post lockdown, by transforming lives and inspiring communities through sport and physical activity.
To kick off UK Coaching Week 2021, we're helping to mark the launch of 'The Great Coaching Comeback' – a year-long campaign aimed at directly supporting coaches as they return to coaching after pandemic restrictions have been lifted in the UK.
Loughborough National Centre Lead Coach and UK Coaching Ambassador Mel Marshall, said:
"As an ambassador of UK Coaching, I'm excited to get behind The Great Coaching Comeback. For the last 12 months, we've been side-lined by the restrictions. Our energy has been stifled, our development limited and our sense of identity almost lost.
"Now's the time to recover and rediscover who we are and what we're best at - facilitating laughter, enjoyment, improvement and human interactions through sport and physical activity.
"As we step back into the arena, let's put inclusivity front and centre of our coaching ethos. There's going to be a lot of people needing our support to recapture their exercise goals. Get to know the people you are coaching and want the best for them, whoever they are. We got this."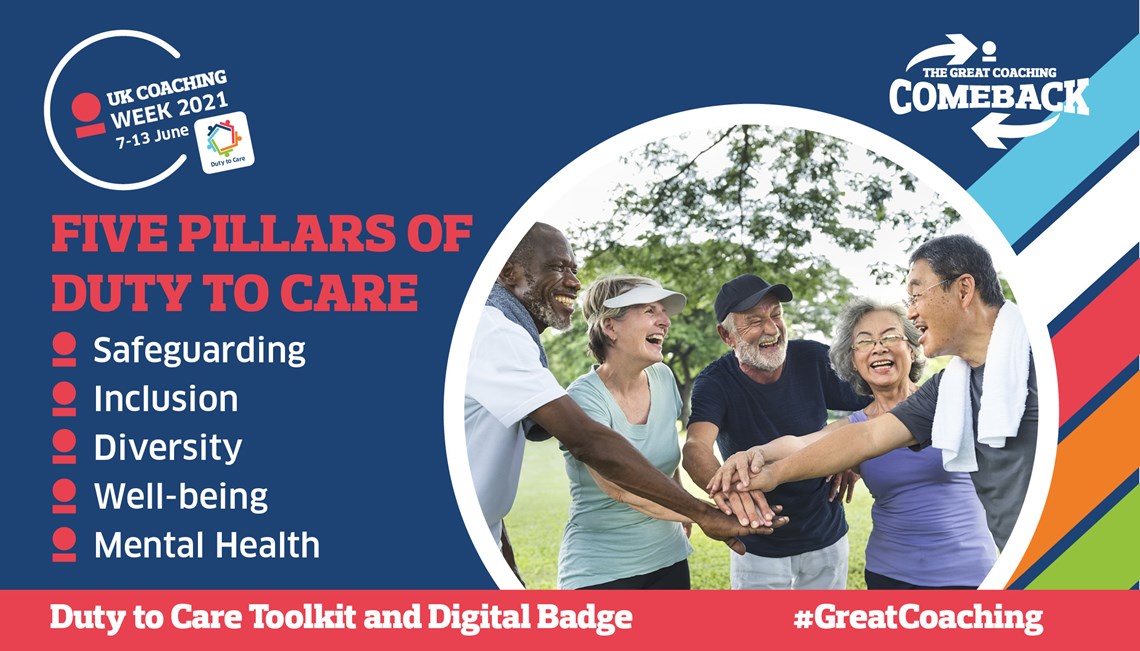 Duty to Care
The 'Duty to Care' toolkit equips coaches with the knowledge and skills to provide great coaching experiences.
Set across five areas, known as pillars – Diversity, Inclusion, Mental Health, Safeguarding and Well-being – the toolkit challenges coaches to demonstrate their knowledge of the principles of Duty to Care, creating diverse and inclusive environments that help to increase the mental health and well-being of both them and their participants.
Coaches who complete the free Duty to Care Knowledge Check in each pillar will earn themselves a nationally recognised Duty to Care Digital Badge, which they can display with pride to show their commitment to great coaching. 
UK Coaching's Director of Coaching Emma Atkins, said:
"The toolkit not only challenges coaches to demonstrate their knowledge of the principles of Duty to Care, but also guides them towards learning resources that can help them to adapt sessions safely.
"Helping all coaches to put that time and thought into creating diverse and inclusive environments where everyone can thrive."