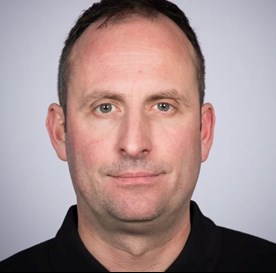 Matt Newby
E l e c t e d  m e m b e r
Date appointed:
January 2022
Background:
Newby is an experienced coach of more than 25 years, who has served the game in a variety of roles.
The Yorkshireman, who won the BBL Cup as Worcester Wolves coach in 2020, also coached Leeds Force in the top flight, and is a serial title winner in every division of the NBL. 
Newby has held a range of basketball roles within education, including academy and university level, and been part of BE's Aspire programme.
He has deep experience on multiple levels of the sports pathway, working in community, development and performance aspects of the game.