The Talent Pathway contains four tiers of progression that sits astride the adjoining Talent System and showcases the various stages of development for basketball players from the age of 11 through to senior GB representation.
The Aspire Programme sits at the base of the model and is for 11 to 15-year-old basketball players originally selected from a talent pool of 20,000 boys & girls in clubs & schools nationwide.
The next rung on the ladder is the England Talent Programme (ETP), designed to provide players and coaches with opportunities to come together, train and compete against other nations with the basic aim of exposing English talent to as many different playing styles and conditions as possible prior to potential Great Britain selection. Taking the learnings from a number of European countries, we will be focusing on Under 14 & Under 15 options as a priority. 
Following on from the England Talent Programme comes the England Development Programmes (EDPs), which are based within educational institutions and cater for 16 to 19-year-old players.
The pinnacle is naturally selection for GB at Under 16, Under 18, Under 20 and senior levels and that recognition will of course come as a consequence of players progressing successfully up through the Pathway.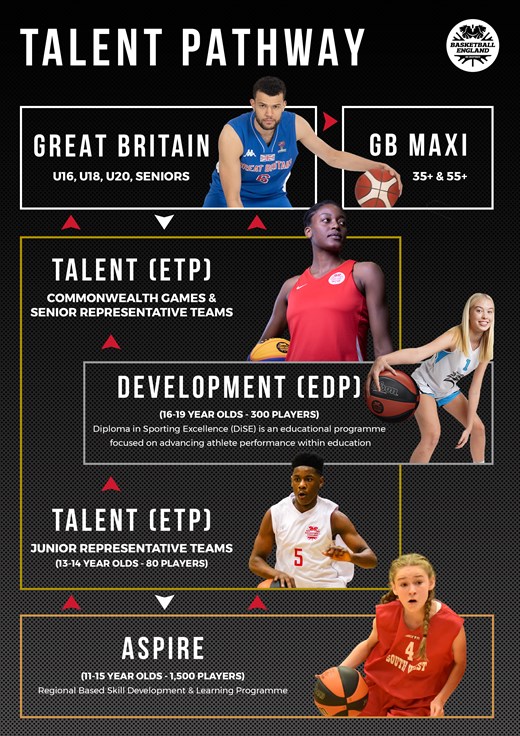 Full details about the Aspire Programme, the ETP and the EDP can be seen below: