Slam Jam Rewards
Each week children earn stickers for their reward cards. They are ideal for children of all standards and children go through the cards at their own pace. Stickers can be collected for attendance, skills and teamwork.
The reward cards are a great way of retaining players in the game and help children to learn in stages.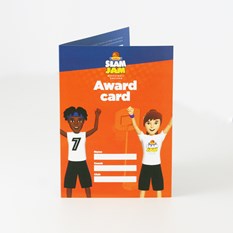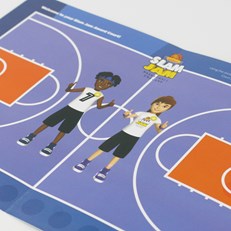 What's included?
All participants of Slam Jam will receive a participant pack to keep with a t-shirt, basketball and other goodies so they can continue enjoying Slam Jam whilst at home. The programme can be enjoyed anywhere so it doesn't matter whether you have a hoop in your garden, there are plenty of activities to enjoy!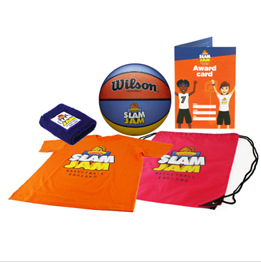 Don't forget to take a look at all the additional extras available to purchase from the BE shop to kit your child out with all the latest Slam Jam merchandise!
Find a Slam Jam session near you