Level 2 Referee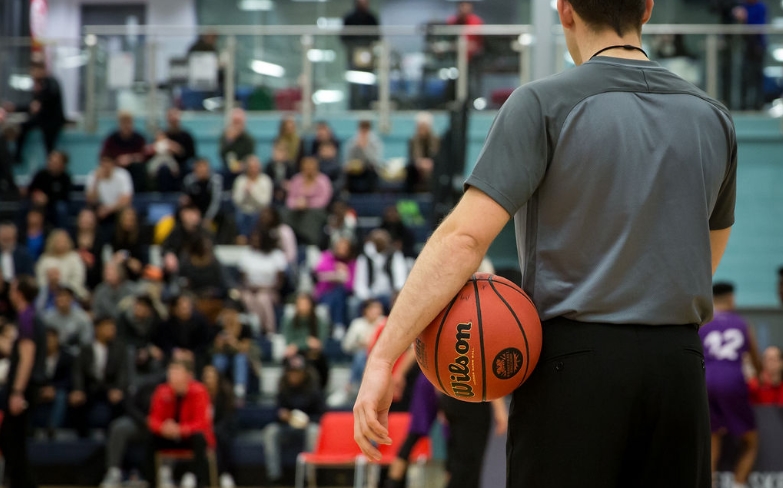 Aimed at beginners who have experience as a player or have attended the Level 1 course. This course gives an in-depth experience of the general rules of the game and provides you with the teaching so that you can referee games in your local area on a weekly basis.
Level 2 referees can officiate local league and junior NBL.
The candidate will need access to a laptop, computer or smart device to complete this course.
Expected duration: 16 hours (including 4 hour practical session)
Pre-requisites: Basketball knowledge or Level 1 Referee
Recommended minimum age: 16 years
Cost: Was £85 per candidate, now £42.50 (when signing up 6 or more candidates)
Online modules: The course consists of modules which the candidate can learn at their own pace. The candidate will be able to learn in their own time and can keep coming back to Hive Learning as often as they like. The modules consist of:
Introduction
Teams, Officials, Court & Equipment
Playing Regulations
Mechanics & Areas of Responsibility
Violations
Fouls
General Principles
Examination
Post online module requirements: Candidates are required to take part in a 4-hour practical sessions. These sessions will be lead by Referee Tutor. Candidates will be coached through refereeing a game, with a finer look at mechanics and general play calling.
Assessments: There is an online theory examination with 50 True/False questions where the candidate is required to achieve a 70% pass mark. Once this has been completed and the candidate has attended the practical session, they will need to referee 3 games with a Level 3 or higher referee or approved Referee Coach who will confirm their competency for the Level 2 Referee Award.
Certification: Upon completion of the Hive Learning modules, successful completion of the exam, after attendance at a 4-hour practical session, and a satisfactory performance in 3 full regulation games, the candidate will receive an e-certificate.