We are pleased to see you are interested in becoming a NBL referee which is Basketball England's senior national league competition. Below is all the information you will need to get started.
Licencing, National Officiating Conference & Testing
To be insured for NBL/WNBL competition, you will need to add the National referee licence alongside your BE membership. If you need more information on membership & licencing visit our officials licencing page.
To hold a full licence you are required to have completed safeguarding training within the last three years, and hold an enhanced DBS check which is no older than three years.
Transferring Your Foreign Qualification
If you need to transfer your qualification from a different country, please do so by clicking here.
Who's The Ref

Basketball England's officiating team appoint all referees to the senior national league competitions. Our referee appointments system is called Who's The Ref. This is where you will receive your appointments and where you confirm you can fulfil those nominations. You will receive appointments based on your availability and meeting the criteria set out below.
Once you have been approved as a National League referee, you will be set up with a WTR account. On your first log in, please follow the steps in the attached guide.
Once signed in, update your availability, instructions of how to complete this can be found HERE.
Please check and update your personal details such as your contact details, instructions of how to complete this can be found HERE. Ensure that your address is up to date, so that the full functionality of WTR can be used when we make appointments to games.
NBL Referee Groups
To give better clarity on the appointments you are likely to receive, we created three groups (A - C). As a new referee into the NBL/WNBL, you will likely be a Group C referee and will receive appointments as an umpire in WNBL2 and NBL3. Your first games are likely to be within WNBL2/NBL3 where we will aim to have one of our referee coaches come to watch your performance or appoint you with an experienced referee to give in-game feedback on your performance, give you guidance and confirm whether you are suitable to continue within the NBL and WNBL.
The table below shows the different competitions and what group you would need to be to officiate those competitions. Please note, you must be a Level 3 Referee to be placed into Group B and above.

Game Day Procedure
When you are appointed to a game you may be required to travel with your co-official if this is the most cost-effective method. Both you and your co-official are required to be present at the venue one hour prior to the scheduled tip-off and are required to arrive in smart attire. 
Once present at the venue, the Game Day Delegate should host a pre-game meeting with the referees, at least one table official and a member of each team.
Following this meeting you are required to change into your refereeing uniform, which must include the current Basketball England referee shirt (grey or volt) and jacket.
The full Game Day Procedure will be available in the Match Officials' Handbook which is available on the officiating resources page.
The Match Officials Handbook is the go to document for all information relating to Game Day.
Hive Learning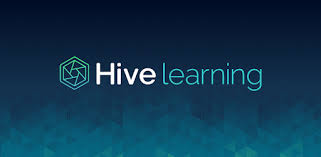 As part of our development we use the Hive Learning platform to engage officials in discussion on Rules, Mechanics and Knowledge of Common Plays.
All licenced officials should have access to the platform already, however if you do not please email us at [email protected] so that we can provide you access.