The Officiating Working Group (OWG) was formed in 2018, after the launch of the Officiating Game Plan.
With a remit to drive forward the priorities in the Basketball England Officiating Strategic Plan and strengthen the relationship between the National Governing Body and the officials in the sport, the group also work to have a positive effect on officiating standards, regional and national success and officials' motivation, development and progression.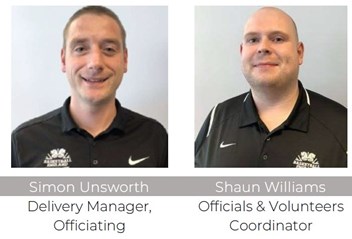 The progress made with the plan so far is encouraging and the Officiating Working Group have added valuable input. Delivery Manager Simon Unsworth said: "As a central pillar to Basketball England's strategic plans for the game, officiating will surely benefit from the expertise and input at our disposal."
Appointments to the group require experience in one or more of the following fields:
International recruitment, training and development
National recruitment, training and development
Female recruitment, training and development
Grassroots, recruitment, training and development
Coach and player development
The group will also be lead by Basketball England's Board Director Tim Brown MBE,  England's National Instructor, Kate Unsworth, and Great Britain's National FIBA Instructor Neil Wilkinson.
The group have met on six occasions with the most recent being a joint meeting with the Competition and Coaching Advisory Groups.
Working Group Members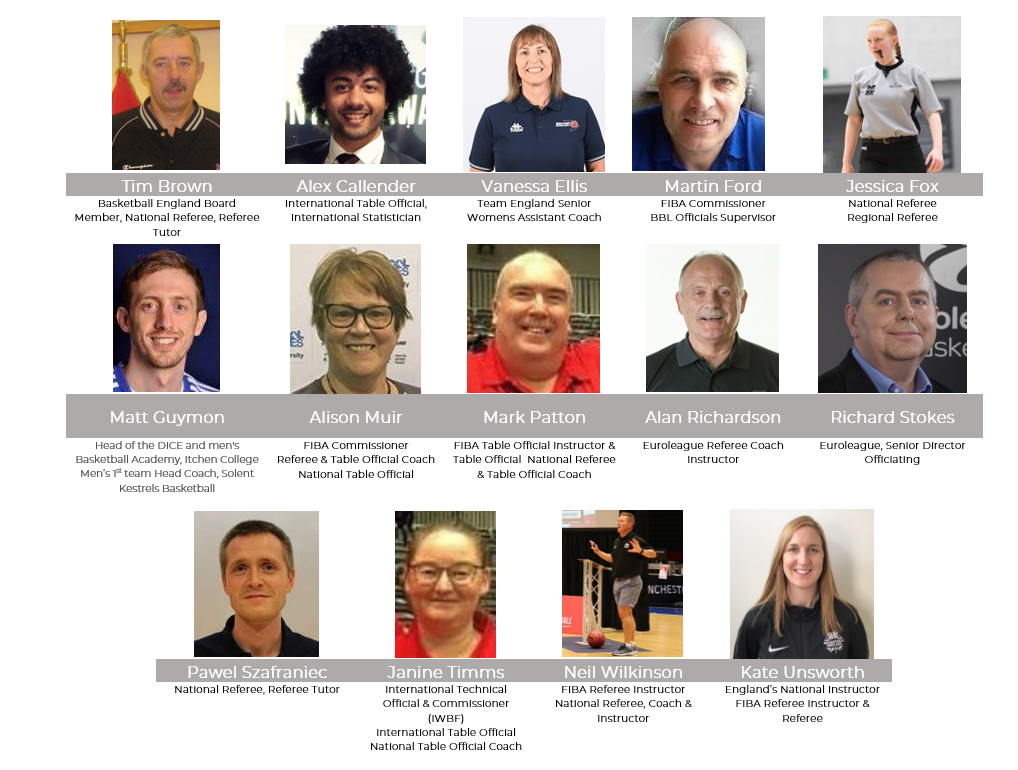 By including people involved in both officiating and coaching, who are involved and have experience at different levels of the game, the group is able to achieve the aims set out in the strategic plan. The Officiating Game Plan, a summary document and points discussed at the Working Group meetings can be found below.
Officiating Working Group Documents
Read the latest updates from the Officiating Working Group. The Progress Update & Year Two Objectives gives provides an overview on what has been achieved so far and what the plan is moving forward.  
Meeting Summary - (12.03.2020) - A summary of the discussion points raised at the Officiating Working Group meeting held on the 12th March at the Link Hotel Loughborough.
Progress Update - a summary of the achievements relating to the strategic plan.
Year Two Objectives - objectives planned for year two of the plan.
Officiating Game Plan 2018-2021