The National Basketball Association (NBA), Bologna Municipality and Bologna Welcome, the city's convention & visitors bureau, today announced the Jr. NBA Global Championship Europe and Middle East Selection Camp, a week-long camp to determine the 10 boys and 10 girls who will represent the region in the second annual Jr. NBA Global Championship Aug. 6-11 at ESPN Wide World of Sports Complex near Orlando, Fla.   
Last season, Basketball England was able to contribute two players to the final European squad as London's Marc Mendoza and Tinu Fakule both made the grade to represent Team Europe in Florida.  
This season, four young hopefuls will be joining the camp and looking to emulate Medoza and Fakule's successes. Ines Goryanova (Barking Abbey School, Newham Youngbloods), Elia Ando (Elmgreen School, London Greenhouse Pioneers), Noah Myers (St. Bonaventure's, Newham Youngbloods) and Josh Kubaci (Phillips High School, Manchester Giants) have all been invited to Bologne and will no doubt enjoy the once in a lifetime opportunity as part of the Jr. NBA programme.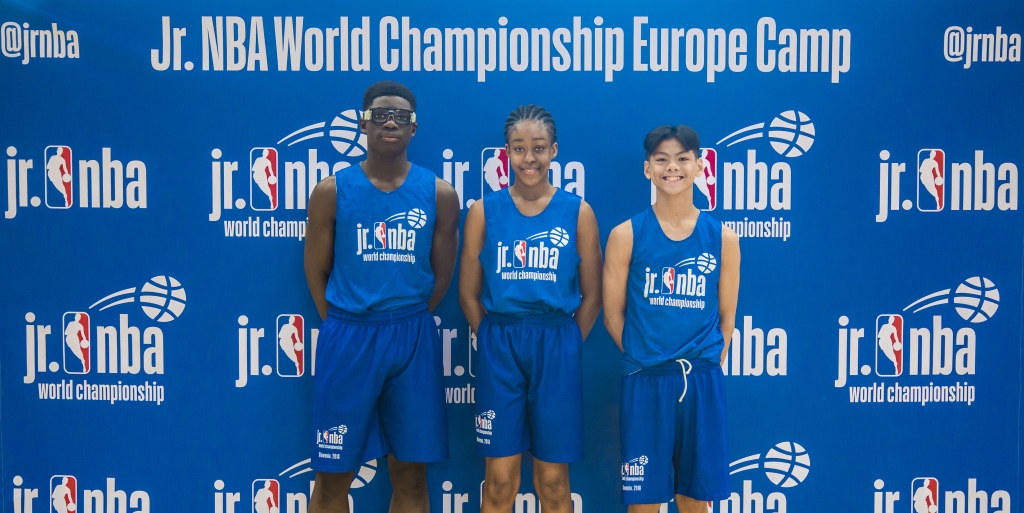 The Jr. NBA Global Championship Europe and Middle East Selection Camp, to be held at the CUSB (Centro Universitario Sportivo Bologna) in Bologna, Italy from April 30 – May 4, will be conducted by NBA Basketball Operations staff and Jr. NBA League coaches, and attended by former NBA player Boris Diaw (France) and USA Basketball Head Coach/Coach Director, Youth & Sport Development, Don Showalter.  Former NBA players and NBA Europe Ambassadors Vladimir Radmanovic and Marko Milic will also attend the camp. 
Neal Meyer, NBA Associate Vice President of Basketball Operations, Europe and Middle East said: "We look forward to hosting our Jr. NBA Selection Camp in partnership with Bologna Welcome.  The camp provides a unique and exciting opportunity for 60 of the top young boys and girls from across Europe and the Middle East to work with NBA staff and Jr. NBA League coaches to hone their individual skills and deepen their understanding of Jr. NBA values.  With the opportunity to represent Europe & Middle East in Orlando at stake, we can expect a great week of basketball."  
Former NBA Champion Boris Diaw said: "I look forward to putting the best young players from the region through their paces. Bologna has a great tradition in basketball and I remember playing here with fondness. It provides the perfect backdrop for the next generation of young players to hone their skills and compete against one another." 
The camp will feature 60 participants ages 13 and 14 years old from 24 of the European and Middle Eastern countries where Jr. NBA programs currently operate, and will focus on positional skill development, culminating with three-on-three and five-on-five competition. The top 10 boys and top 10 girls will be selected will by a committee of coaches and NBA staff to participate. 
Over 20 coaches will also be present and will take part in coaching seminars throughout the duration of the camp led by Don Showalter. Four coaches will be selected to lead the respective boy and girls Europe/Middle East teams in the in Jr. NBA Global Championship in Orlando.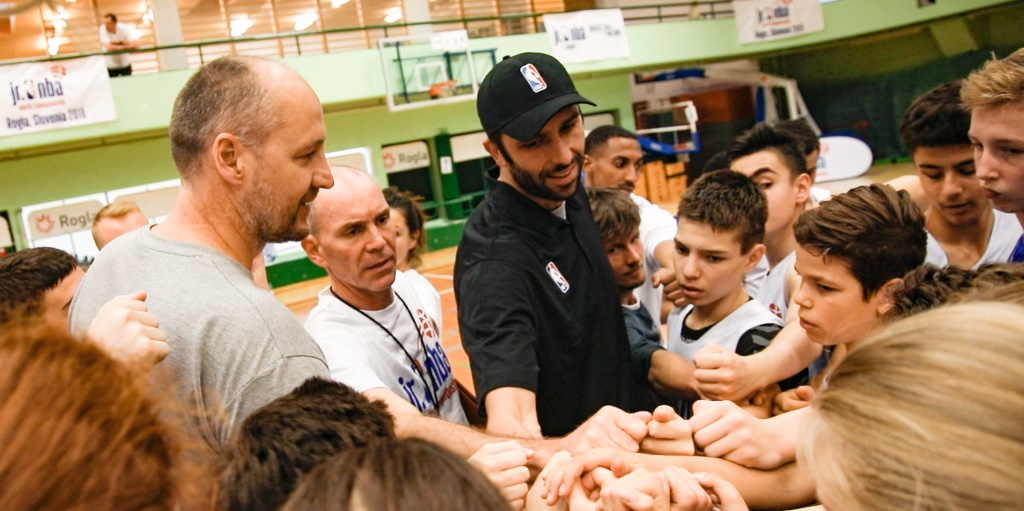 Gatorade joins as an associate partner and will give hydration seminars and provide product to the participants. 
In the inaugural event last year, the Europe girls team won the international division to advance to the global championship game where they lost to the U.S. Central girls team.  The Europe boys reached the international semifinals where they were defeated by the tournament runner-up, Africa & Middle East. 
The Jr. NBA, the league's global youth basketball program for boys and girls, teaches the fundamental skills as well as the core values of the game – teamwork, respect, determination and community – at the grassroots level in an effort to help grow and improve the youth basketball experience for players, coaches and parents.  During the 2018-19 season, the NBA and its teams plan to reach more than 51M youth in 75 countries through league play, in-school programming, clinics, skills challenges, and other outreach events.