Basketball England's drive to recruit a nationwide army of ambassadors for the All Girls campaign is paying dividends.
More than 75 people have expressed an interest in being part of the initiative, taking the push more than three quarters of the way to the initial target of 100.
Basketbal England have also appointed a full-time co-ordinator for the awareness campaign.
Fiona Murray joins the team after being president of the Athletic Union at St Andrews University. She has a lifelong passion for basketball, having played for many years in Scotland.
Fiona will support the All Girls campaign and its network of ambassadors to help women and girls develop a love for basketball and start playing the game. 
Email [email protected] or [email protected].  
All Girls is designed to raise the profile and awareness of women and girls' basketball at all levels and in all facets of the game.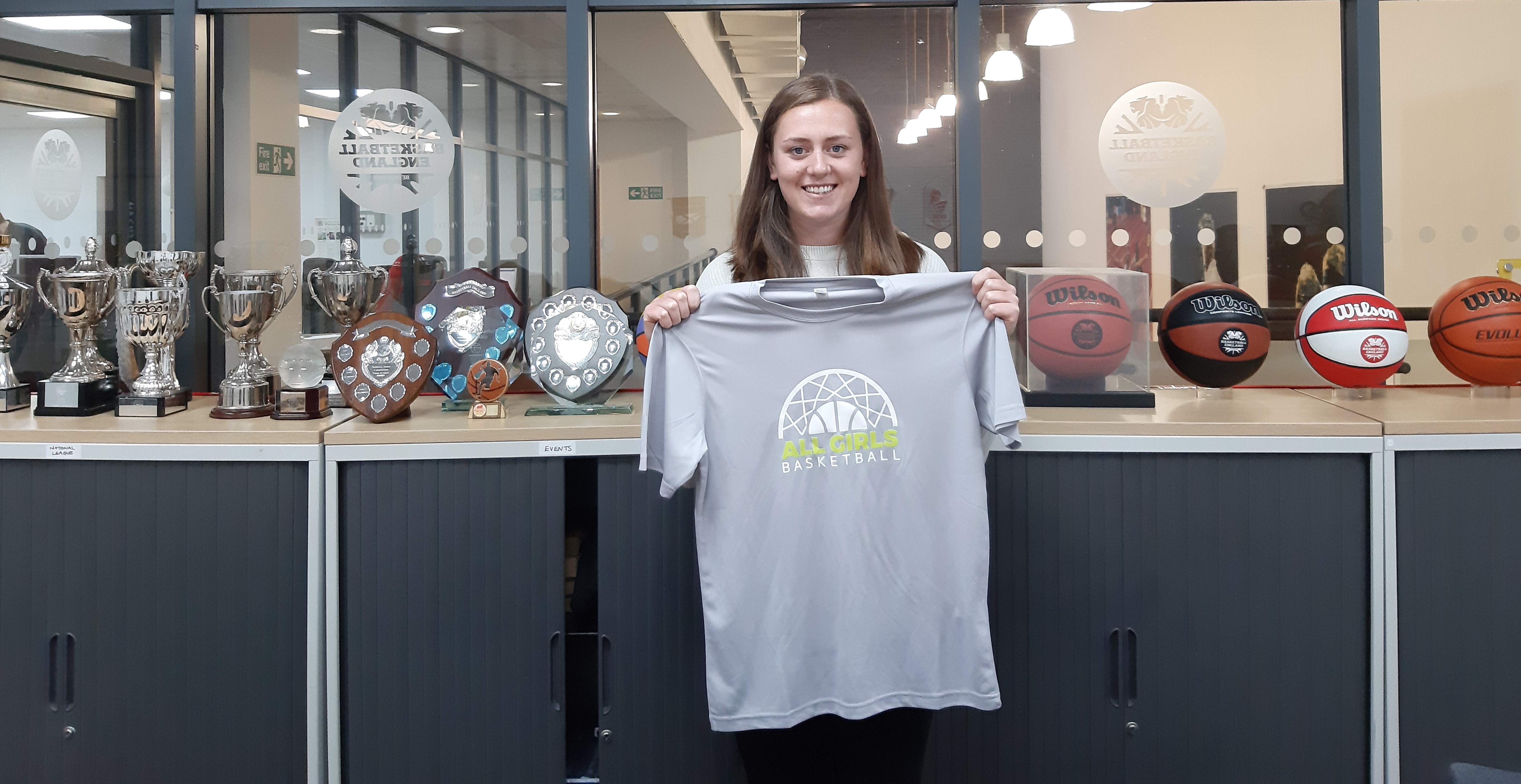 The idea behind it is to break down the barriers women and girls face and create more tailored opportunities to play, coach, officiate and follow the game.
Potential ambassadors have expressed an interest in all areas of the game.
Basketball England is keen to hear from more candidates, especially in the following regions: East, East Midlands, London, North East, South, Yorkshire.
David Dunwell, Senior Relationship and Co-Ordination Manager, said: "The response from the basketball community has been brilliant so far.
"We know there are lots of great people doing great work in the female game and we are confident that by bringing them together under the All Girls banner, we can achieve even more.
"We are trying to highlight events, activities, clubs and opportunities through the campaign and the ambassadors will be at the forefront of spreading the message."
If you are interested in getting involved click HERE
Share your events, activities, successes, stories and pictures on social media using the hashtag #AllGirls