Basketball England is pleased to announce that we are now accepting applications for several roles as part of our England Talent Programmes (ETP) in 2019/20.
After a significant reboot of our talent programmes 12 months ago and a successful summer of competition in 2019, plans are now in place to build on that work during the upcoming year. As such, applications for head and assistant coaches, physiotherapists, strength and conditioning leads plus team managers are now being received.
The England under 14 teams will continue to focus on the delivery of training camps in line with the Player Development Framework, with an additional exposure to a number of international opportunities.
That emphasis on international competition will be increased at under 15 level as players are introduced to the types of teams and styles of play regularly encountered at Great Britain U16 level.
Basketball England's Technical and Talent Performance Manager Steve Bucknall said: "Our 2020 programme is an exciting opportunity for our young aspiring talent.
"We have made further advancements in exposing our teams to international competition and have put together a great schedule for both the girls and boys.
"The work undertaken is reflective of our commitment to a world class talent pathway and we're excited to get things underway."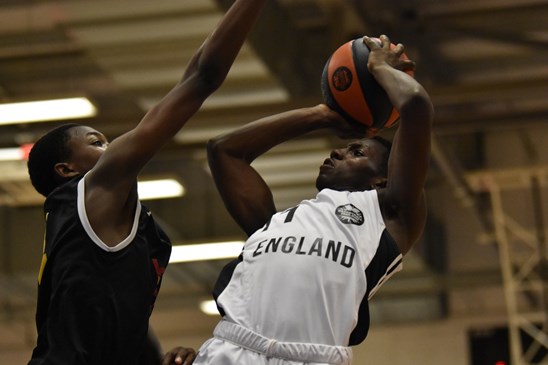 The programme of camps and competitions has increased for 2019/20, thanks in part to earlier planning and improved international relationships with countries and tournaments across Europe.
The ETP schedule gets underway with a Spanish Regional tournament for the U15 girls in December, with camps for all teams taking place in February and April of 2020.
Tournaments in Nottingham, Paris and Slovenia are slotted in around games with Holland, Hungary, Greece and Spain, with May's Humph Long Invitational Tournament returning for a 2nd season.
The ETP will once again be undertaken in partnership with BTM Basketball as the logistical planners.
With last year's U14 workforce transitioning to the U15 age group, the following opportunities are now available at the U14 level:
Head Coach (Boys and Girls)
2 x Assistant Coaches (Boys)
2x Assistant Coaches (Girls)
Team Manager (Boys and Girls)
Physiotherapist (Boys and Girls)
Strength and Conditioning lead (Boys and Girls)
For job descriptions on all five different roles, please click the button below:
The closing date for all 12 positions is 25 November 2019, with shortlisting and interviews taking place from the week commencing 2 December 2019.
Player selection for the first stage of the 2019/20 talent programmes will be communicated during December 2019.