Aspire Programme Year 2 launches
The Aspire Programme kicks off on Sunday, with eight sessions across the year.
The majority of these sessions will take place at Basketball England's new Regional Talent Hubs. The Aspire Programme invites potential England and Great Britain team players from across the country to central venues to benefit from on-court coaching, in line with BE's Player Development Framework, as well as education sessions that cover several areas: hydration, nutrition, sleep and injury prevention.
Working With Parents in Sport (WWPIS)
Sunday's session in the North West Region will see a pilot of the 'Working with Parents in Sport' workshop delivered by Gordon MacLelland, CEO of WWPIS.
The overall aim of the project is to:
Improve parental understanding of Basketball England's Talent System and Pathway.
Engage and educate parents on how they can maximise the support they give to their child during their time on the Talent Pathway.
Improve our coaches ability to engage and support parents.
Nick Ibberson, NW Regional Talent Manager, said:  "The North West are delighted to have been selected to host Basketball England's first attempt to involve parents in our Talent Programme.  The work with Gordon MacLelland and the Working with Parents in Sport group should prove ground-breaking both in the North West and across the rest of the country."
CEO of WWPIS, Gordon MacLelland, said: "We are delighted to be working with Basketball England on this project. Parents have the most influential role on their children and we want them to feel supported, and part of the process for them is to enjoy the experience."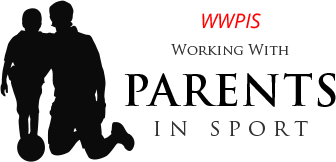 Space
Regional Talent Hubs
We are pleased to announce the University of Chichester are onboard as the South East Regional Talent Hub.
Yorkshire Aspire Update
Due to the ongoing recruitment of the Yorkshire Regional Talent Manager and Aspire Workforce, as well as the onboarding of a Regional Talent Hub, the first Aspire session for the Yorkshire region will be in November. We will add in another session at a later date in the year to ensure that all 8 sessions take place. Further information on the Yorkshire Aspire Programme will be available shortly.
Regional Talent Managers
We would like to congratulate Gary Smith in his appointment as the South East RTM and Matthew Harber as the East RTM.