The FIBA Europe Coaching Certificate (FECC) has established its position as one of the most prestigious coaching programmes in European Sport, through its ability to develop coaches who are working with young talent. 
The FECC allows coaches from Europe and around the world the opportunity to learn from some of the best in the business. The certificate focuses on areas which are key to identifying and developing young talent, while allowing the participants the opportunity to network and increase their knowledge. 
Troy Culley a coach at Myerscough Academy and on England's Talent Programme along with Lee Davie, coach of Durham Palatinates have just completed the qualification and we took the opportunity to ask Troy some questions about this amazing course. 
What did we have to do?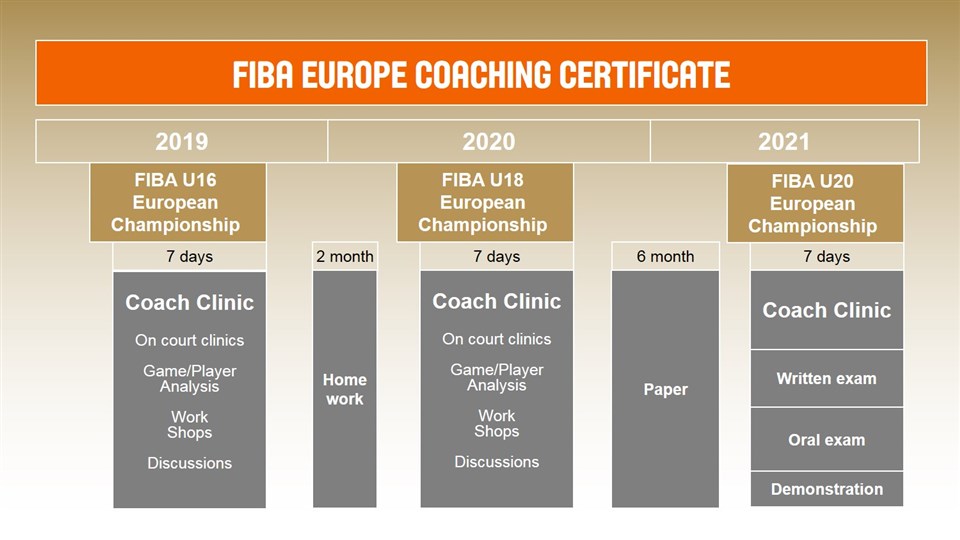 What made you want to do it?
I have always wanted to be the best coach possible and as such regularly seek out opportunities to grow. I was already enrolled on the UKCC Level 4 programme and knew a number of National team coaches that had completed and spoke highly of the FECC. I put an application in to show BE that I was serious about wanting to develop as a coach and positively impact the performance pathway and I was lucky enough that I was chosen. Below is an excerpt from the website FAQ on why coaches would be interested, all reasons are true for me. I applied for a GB U20 assistant coach position a few years back and after the interview I was told I was unsuccessful and one of the reasons was 'lack of European experience'. I feel this course over the past three years helped address this gap.
All coaches participating in FECC will gain a competent level of knowledge of European youth basketball and gain a reputable coaching qualification that carries a high level of recognition. Each coach will receive excellent recommendations and increase their prospects of finding a coaching job in Europe and the rest of the World. In addition to that, FECC participants will be able to watch the best of European youth basketball at the games and in practices during three European Championships - U16, U18 and U20 Men. They will also make invaluable international contacts.
Favourite thing about the course? 
Meeting and networking with coaches from across Europe and beyond
Watching high level national team basketball at three European Championships (U16, U18, U20)
Being in an environment that constantly made you analyse and evaluate what you did
Having the opportunity to sit down and ask questions to high level coaches – National team, Euroleague, NBA experience
Hanging out with and surrounded by like-minded people in a very basketball focused environment
Fortunate that all three years the host team made it to the final – made for some incredible atmospheres from fans letting off flares and armed police in Montenegro to 10,000 fans in RIGA chanting MVP for one of their U18 guards in the final last year v Serbia to Israeli players being lifted in the air outside of the arena
Least favourite thing?
The only thing really is how grueling the schedule is. Typical days start around 8am and will finish up around midnight. This over the course of the week can be challenging but the reward at the end of it all makes it worthwhile as the course has been so worthwhile to my development.
People you met/friends made?
Nenad Trunic (FIBA Europe), Svetislav Pesic (Barcelona), Pablo Laso (Real Madrid), Arik Shivek (Bnei Herzliya), and Igor Kokoshov (Sacramento Kings), Janez Drvaric
Anyone of note you did it with (in addition to Lee)?
Manuel Pena Garces (Former ENG U15 HC, now AC with Zaragoza in the ACB)
Gasper Papez (Slovenia U20 Men Assistant)
Miruna Crasnic (Romania U20 Women Assistant)
Patrick Unger (Germany Senior Women Head Coach)
Goran Boskovic (Ukraine Senior Women Head Coach)
Thijs Volmer (Dutch Senior Women Assistant Coach)
Mihajlo Mitic (Bayern Munich U18 Men Junior Euroleague Assistant Coach)
Daniel Klechkov (Bulgaria U16 Men Head Coach)
Adi Amos (Former Israel U18/20 Assistant Coach)
What you can do/what you plan to do now you have the FECC?
I am lucky enough that on completion of the course I have a reference from FIBA that I can attach to my basketball resume outlining the process that I have been exposed too. I have been fortunate to make contacts across the world throughout the course and will look to use them more in the future by travelling to different countries and watching coaches work in their domestic or international environment. The main reason for this is a personal goal for me is to be involved on a coaching staff that travels to a European Championships or to lead a national team programme in the future. Exposing myself further to individuals that have a number of experiences that I don't have will help me further develop and prepare myself if the opportunity ever presents itself for me to do so.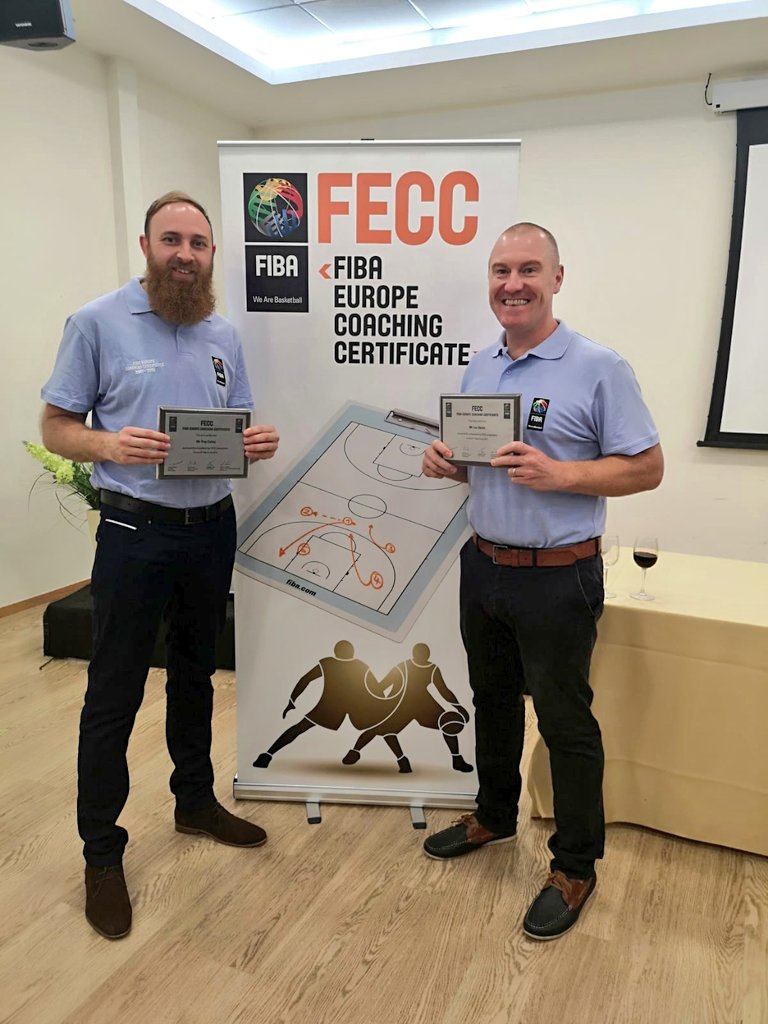 Troy Culley shared his thoughts on the whole experience: "I would like to thank Basketball England and Great Britain for the opportunity and necessary support over the last two years that enabled me to complete this course. To be able to represent your country in any capacity is a great honour and I am incredibly fortunate to be able to do so whilst continuing my development as a coach. The opportunities throughout the course to network with high level professionals from a range of national team environments and observe several games across three European championships have been invaluable. The next step is to further analyse the journey I have been on to not only inform my current practice but continue to use my experiences to help others."