Earlier this month, Basketball England sent five chosen members to FIBA's 13th annual Women's Basketball Summit in Postojna, Slovenia between July 11-15. This year the event ran alongside FIBA's campaign #HerWorldHerRules as they continue to encourage all federations to get on board with their attempt to grow female involvement in all facets of the game. BE's group were comprised of 5 members, including players, a referee and experienced coach Doreen St Marthe.
The summit was broken down into three main parts, a player camp, coaching clinic and a referee camp. For the player camp, each national federation had to nominate one perimeter player and one post player to attend which was focused on individual skill development and fundamentals. BE selected to send Zulieka Franklin (perimeter) and Fatmata Janneh (post) to attend with Basketball Wales sending Kate Davies.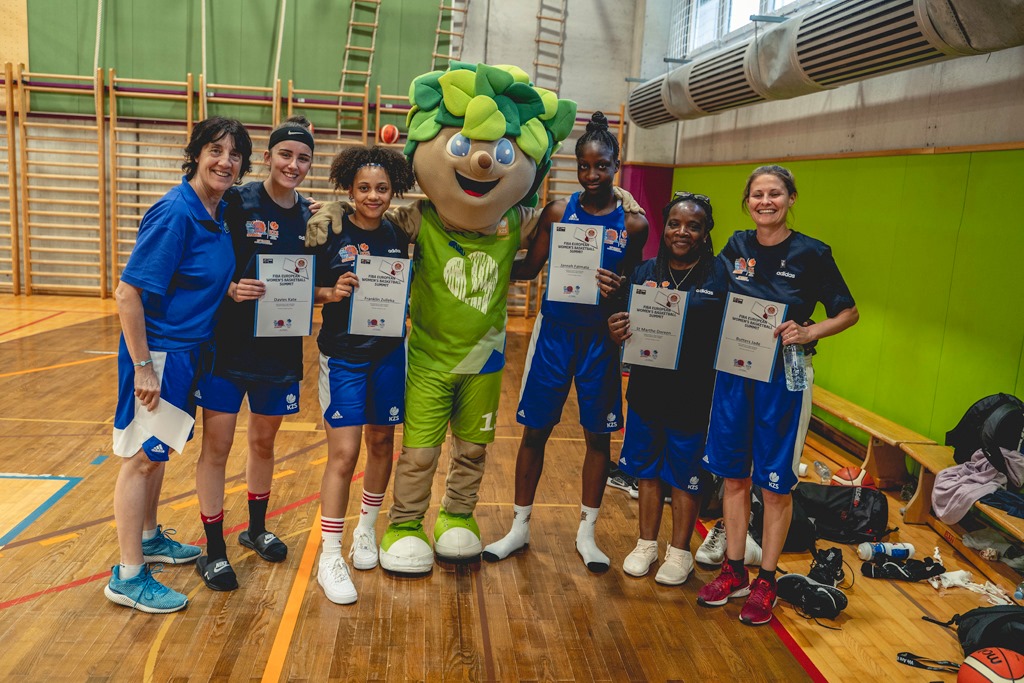 The coaching clinic was led by coaches who are experts in young player development. The BE party were led by Doreen St Marthe, the Aspire girls head coach and a long-time team manager who will this year be team manager with the GB Under-16 girls.
The refereeing camp was delivered by FIBA's top instructors and elite female referees and BE nominated Jade Butters, a referee with a bright future in the sport.
"Additionally, it was a great experience to meet so many different players, coaches and referees from Europe," said Butters. "The instructors gave very useful feedback after observing. The physical training was useful, we did sprint training like a referee i.e running with head over shoulder, practicing the end line turn, transition changing etc. Talking to the staff who worked for FIBA was valuable…I was very honoured to be selected to take part in the summit."
Prior to the chosen party heading out to Slovenia, BE Performance and Technical manager Steve Bucknall commented on the event saying: "The FIBA European Women's Basketball Summit will provide exposure and further opportunities, for our female coaches, officials and players to experience an environment of European sporting excellence, providing training for players, and CPD for coaches and referees.
"Aside from female player and coaching development, this summit also offers the opportunity for the women's basketball game to come together, and for women in basketball to have their say in the direction they envision taking the sport in the future."