London United become the first British team to qualify for The European Youth Basketball League (EYBL) Playoffs in not one, but two different age groups, as their under 20 and under 14 sides both advance from a successful stint in Stage II of this year's competition. The EYBL is one of the premier competitions for juniors in Europe and features renowned teams from across the continent. Here is a run-down of London United's under 20 EYBL journey so far:
Stage I - Szekesfehervar, Hungary
Despite London United being the first British team to advance into the EYBL playoffs, Stage I in Pecs, Hungary wasn't their first rodeo, as the 2018-2019 EYBL campaign is United's third season in the competition. 
The first game was a comfortable welcoming, as United conducted a fairly routine win against Swedish side Djurgarden Basket, 104-56. The game was decided in the third quarter which United won by 22 points. Tomas Butrimas led the way for his side in the opening game with a 23 point and 13 rebound double-double, whilst Afra Khalil dropped in 19 to go with 6 assists.
Day two in Hungary saw London United face a tricky encounter against a strong USK Prague squad. United stood up to the challenge and took down the Czech Republic side in a 75-61 victory. Butrimas led all scorers once again with 15 points whilst grabbing an even more impressive 18 rebounds, which was supported by solid performances from teammates Afra Khalil, Elias Poorman and Mohammad Adan with Khalil scoring 13 points and dishing out 8 assists, as well as Golovcenko and Adan adding 12 points a piece. 
With a 2-0 record heading into game three, confidence was sky-high for the young Londoners as they dismantled native side Ratgeber Academy in a convincing 87-62 point victory. United built a 13 point lead early in the game with Burtimas once again stealing the show as he threw down a series of spectacular dunks on his way to another huge double-double of 18 points and 14 rebounds. His efforts were matched by another stellar team performance, as Poorman added 15 points and 6 assists, and Zaceese Bentley held down an impressive 16 points in the paint.
In the final battle of Stage I, the British side comfortably took down Independence Basketball France 79-55, sending United home with a perfect 4-0 record. The French side took an early 4 point lead but their enthusiasm was quickly extinguished by Adan who connected on a perfect 4 from 4 shots from beyond the arc. United then established a double digit lead in the middle of the second quarter that the French team had absolutely no answer for, with Butrimas, Adan and Khalil each scoring over 20 points each by the final buzzer. Alongside a perfect record, United players also brought home some individual awards with Khalil being named Player of the Team and Butrimas being voted to All Star Player of the Tournament after leading the entire group stage in rebounding with 14.5rpg, and an incredible efficiency average of 30.75.
Coach Daniel Szatkowski was understandably pleased with his teams Stage I performances stating: "Its a very testing period for us as we have an incredibly intense schedule. However, the boys are responding fantastically well. This tournament proved that we have a deep squad with a high number of players which are able to change the course of the game at this level. Tomas was our All Star but it was an incredible team performance. We are in a very good position before the second stage of the competition in January."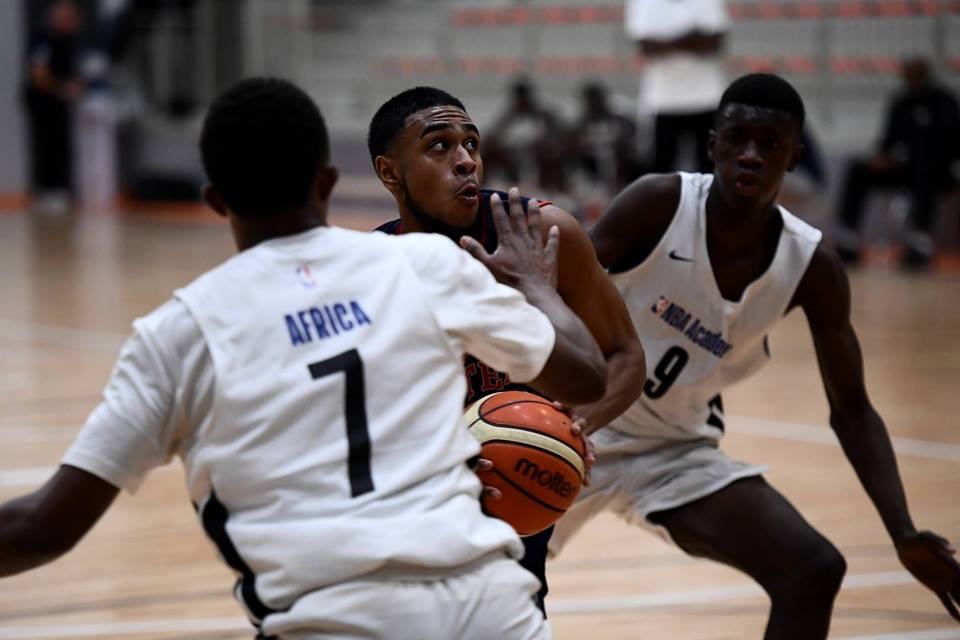 Stage II  - Pecs, Hungary
United recently headed to Pecs, Hungary for Stage II of the EYBL competition, where they once again had great success after winning enough games to advance and seal their place in the EYBL Playoffs. However, Stage II wasn't quite as straight forward for the young Londoners as Stage I, as the first match-up saw United fall to NBA Academy Africa 81-64. There was no denying that the long journey which started at 2am played a role in the way in which the players performed and which most likely contributed to their slow start. London United managed to reduce the margin to 7 points with 3 minutes to go. However, poorly executed offences robbed United of maintaining their clean sweep in the competition.
Despite a disappointing start to second stage, United bounced back by beating previously undefeated Estonian TTU BA  71-49 in game two. The British side had an energised start sparked by some ferocious defence and led by Afra Khalil and Mohamed Adan who quickly created easy opportunities to score from fast breaks. London's methodical offence quite easily managed to find the gaps in the Estonian zone and by the end of the first quarter, they built a 10 point lead. However, the second quarter was the period when the game was decided as a competitive encounter. Elias Poorman took over control of proceedings at the perimeter while his partner in crime Tomas Butrimas, completely dominated the paint on both sides of the floor finishing with another EYBL double-double of 16 points and 15 rebounds.
Game three sealed the deal for United's spot in the Playoffs as they defeated Spanish Basketball Academy 89-79, solidifying their advancement into the next stage of the competition. Tournament All Star Tomas Butrimas went on a one man crusade scoring 35 points and grabbing 12 rebounds ensuring that United's passage to the next stage became reality. The entire game was an intense encounter with both teams committing a considerable number of turnovers and having difficulty establishing fluidity on the court. However, United enjoyed a strong third quarter performance where they established a decisive 15 point lead which they were able to hold off until the final buzzer. 
United then fell 78-82 in their fourth and final game to Hungarian side Alba Fehervar, giving them a 2-2 record overall for Stage II of the contest. Coach Szatkowski was very honest in his assessment of the team: "I don't think we have played particularly well here but we have won the games which really mattered. I really think that we should have done much better against NBA Academy Africa, we had a real chance to win this game and we haven't executed our plays properly in the last 3 minutes. Now we have more than 2 months to prepare ourselves for the play-off."
London United will advance to the EYBL Playoff competition that will take place between 21-24 March 2019 in Pecs, Hungary.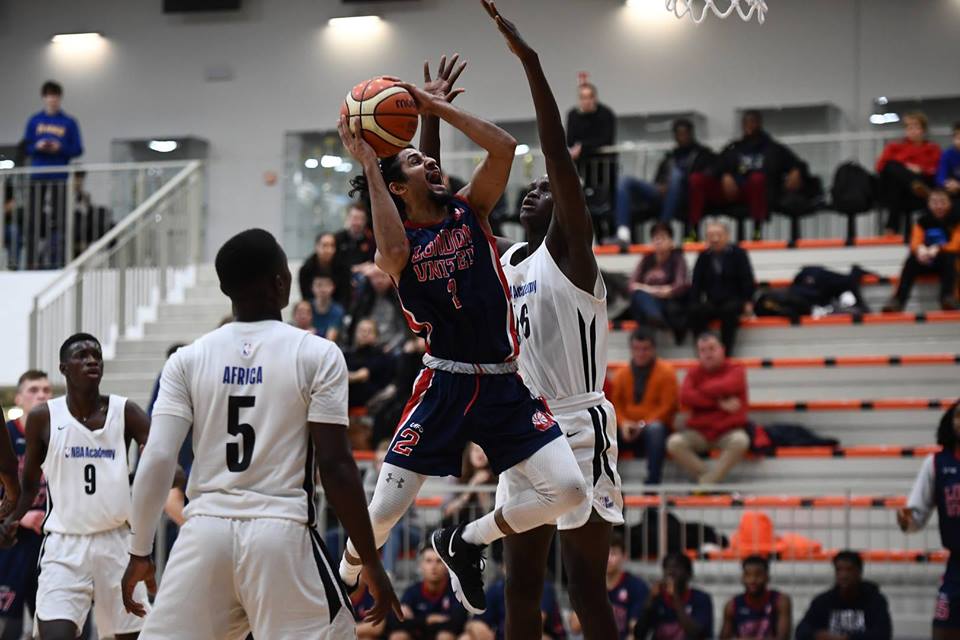 About the EYBL:
The EYBL is one of the premier European competitions for juniors and features renowned teams from across the continent. The competition takes place across three stages in three different European host sites before it concludes with a Final Four in April. Some well-known Alumni of the EYBL include Jonas Valanciunas (Toronto Raptors), Alexey Shved (formerly of the Minnesota Timberwolves) and Donatas Motiejunas (formerly of the Houston Rockets). 
For more information on the EYBL competition and to follow London United's under 20 and under 14 squads in their Playoff journey, follow the links below: