With the Academy Leagues  - EABL, WEABL and ABL - at the half way point and ready to kick back into life, we caught up with Basketball England's Performance and Technical Manager Steve Bucknall to discuss a number of issues, including the leagues themselves, how the competitions and programmes work alongside Basketball England's Talent programmes, and the future for players after graduation.
What are your thoughts on the Academy League so far in 2019/20?
We need to embrace the success of these leagues, they've given our players such exposure since their creation. The benefit of our Academy Leagues have already bared fruit for us with our improved GB performance at international level, so these competitions are pretty important to our overall talent system and player pathway.
How do the Basketball England Talent programmes utilise the Academy Leagues throughout the season?
We are able to monitor player and team performances through our Hudl/Krossover analytical system, which gives us the ability to identify and track player progression. Putting all these players in an environment to not only compete against each other, but to be recorded, to have the stats on all their performances, that's really important. As good as it is to watch these players go head to head each week, there is a reason why we're doing it!
The stats are independently verified of course, and can also be used by the Academies and players to scout, review and analyse. The exposure element also comes into play again to, with internal staff, comms staff, and external academy staff all able to utilise the footage to provide a platform for our elite players.
As an evaluation tool, the leagues help us by putting some of our best talent coaches and staff together with our elite prospects, the into an environment for us to analyse and evaluate performance and development.
There are other advantages as well, I know my colleagues in the officiating department get a lot out of the work our officials do in the Academy leagues and covering games at that level. The Academy Leagues offer a lot, really.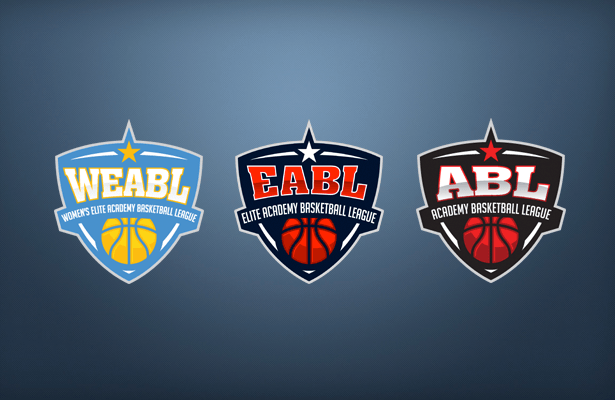 What part of the Basketball England talent pathway do the leagues fulfil?
EDP, England Development Programme. They are based within educational institutions and cater for 16 to 19-year-old players.
This stage will also benefit from the tactical and technical coaching and support that will be available at the Regional Talent Hubs  and will aim to bridge the gap from the Aspire Programme to the England Talent Programmes (ETPs).
How do the leagues help talented players to get better?
Apart from the improved competition framework were the better players are in competition environments against each other on a weekly basis, the other benefits are numerous.
For one, there's better coaching as all EDP coaches must be approved by Basketball England and should have a proven track record in player development. That's assessed yearly through auditing and re-accreditation processes. As a minimum, an EDP institution's head coach must be qualified to a Level 3 standard, be affiliated to Basketball England and have an up to date Disclosure and Barring Service (DBS) registered with Basketball England.  All coaches working within an EDP must have experience working within other elements of the Talent System.
The amount of court time these players get is big as well, the EDP must be able to deliver a minimum of 16 hours of specific on-court basketball coaching time to players each week. This includes time for specific shooting sessions, individual or small group work, and squad sessions.
Each player on a programme will undertake a seasonal basketball skills plan and an individual development plan as well. This must be accessible for evaluation by our Regional Development managers and Basketball England staff during auditing visits and this fits in with our standardised delivery curriculum as well. All institutions must follow the Basketball England approved EDP curriculum (performance testing protocols etc. and for coaching the PDF game plans). 
To assists with that, all EDP coaches are required to attend workshops and development events organised by Basketball England or contracted partners.
What are the next steps for Academy players once they graduate from the academies?
EDP also provides an array of exit opportunities if the ultimate performance related outcome is not quite reached. Even if a young person is successful in achieving a professional contract or a full-time occupation, their career as a performer often has a limited lifespan. Most professional athletes' careers are in decline by their early thirties and some are often forced out earlier due to injury, loss of form, or employer financial constraints.
The EDP has been designed so that if an athlete falls short of their ultimate goal, they have the skills, knowledge and qualifications to pursue a secondary or supplementary career. Exit routes could include Higher Education or working in the sport and recreation industry as a coach, sport development officer, sports science practitioner, and so on.