The Basketball Journalists Association (BJA) has announced its players and coaches of 2019/20 with Jasmine Joyner, Parker Jackson-Cartwright and Vincent Lavandier honoured.
Nottingham Wildcats' Joyner and Cheshire Phoenix guard Jackson-Cartwright took the women's and mken's Player of the Year awards, while Glasgow Rocks' Lavandier was named this year's BJA Coach of the Year.
Great Britain stars Jo Leedham-Warner and Ovie Soko were also winners. 
Joyner – who averaged an impressive 19.1 points, 13.1 rebounds and 2.2 blocks for the Wildcats – was quick to dedicate her success to Pauline Prior, a basketball icon in the city of Nottingham, who sadly died on 21 February.
"I thank God, first of all for winning this award, with everything happening in this world right now, this is some good news that I like hearing and it makes me miss basketball even more," Joyner said.
"It's because of my team-mates that I won this award. They make this game fun, but this award is also for Pauline Prior.
"We lost a basketball legend and I must say the way we finished the interrupted season was amazing and I know Mrs Prior was with us in spirit, so this is for her.
"Thank you to everyone involved with the Nottingham Wildcats this season, to our amazing fans, thank you. I can't wait for next season."  
Jackson-Cartwright stuffed the statsheet in the British Basketball League by averaging 20.2 points, 7.4 assists and 3.7 steals a game before the season was cancelled due to the coronavirus pandemic.
On accepting the award, the former Arizona Wildcat paid tribute to the Cheshire organisation, who were on course for a post-season spot before the campaign was halted.
"It feels good to win this award," Jackson-Cartwright said.
"My hard work has certainly paid off, but I couldn't have won this award without my team-mates, coaching staff and the support of the Nix nation.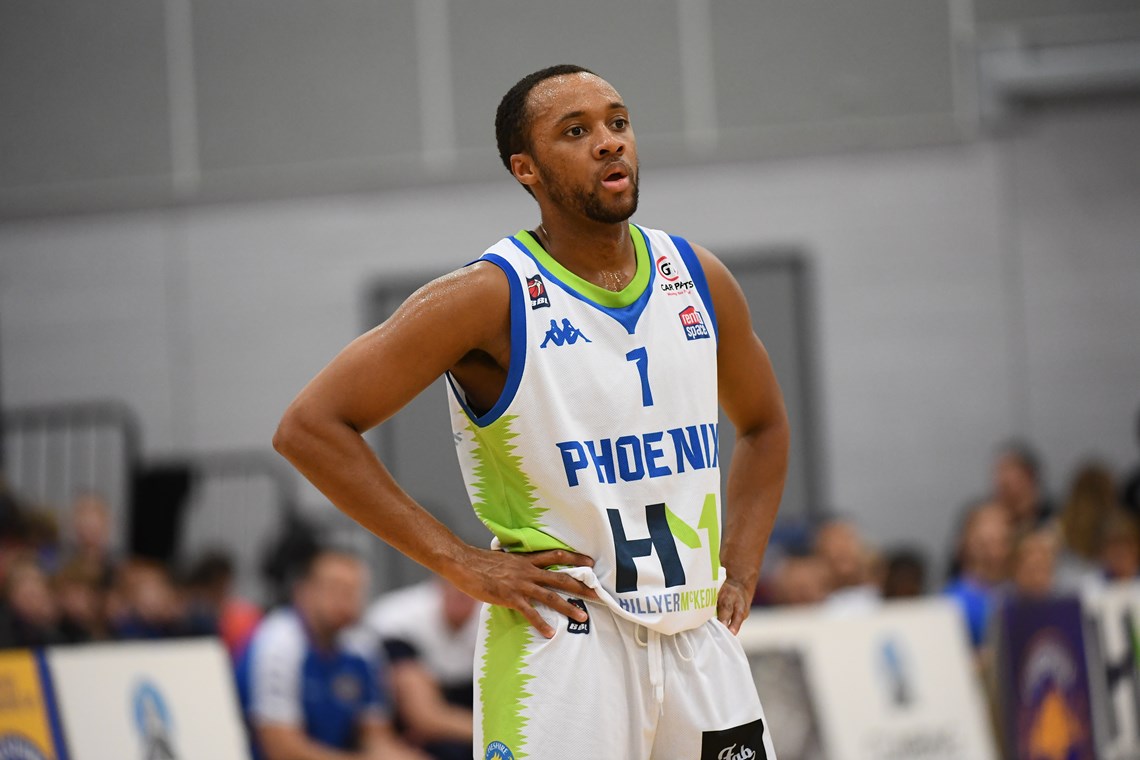 "I feel that Cheshire is a franchise moving in the right direction, building a winning culture and they always put the interests of the players first.
'I had a lot of fun playing in the blue and yellow threads this season."
Lavandier led the Rocks to a league-leading 12-3 record seeing off the challenge off Worcester Wolves coach Matt Newby, who finished second in the voting, and Newcastle Eagles' Ian Macleod in third.
"First of all, I want to thank my players because without them, their dedication and their support, I could not have been rewarded," Lavandier said.
"It is a great honour to be named coach of the year in the BBL by the sport's journalists.
"The BBL is such an underestimated league in Europe, with strong teams, full of players that play at a very good level. I am happy to have discovered this league."
Soko, Leedham-Warner honoured
London Lions forward Soko won the Pete Jacques Award for Best British Player in the BBL due to his outstanding contribution to the team in all facets of the game, which is what this award is based on.
Great Britain ace Soko, who joined the Lions in December, shot 47.5 percent from the field this season, averaging 20.2 points and 8.2 rebounds in 12 games. 
The Syd Lipski International Award for top British performer on the global stage went to Orman Genclik's GB talisman Leedham-Warner.
The Ellesmere Port native averaged 11.6 points and 2.8 rebounds for the Turkish side in the EuroCup Women this season as well as being one of the driving forces of the national team yet again.
Photo credit - Mansoor Ahmed