Coombe Wood School 
has 
a brilliant new 
basketball court with a bespoke design 
- 
thanks to 
DYNAMIK and Basketball England's
 Official Sports Flooring Partnership.
The Luol Deng Foundation have partnered with the Croydon school, which is run by Folio Education Trust to deliver the its basketball academy - the Coombe Wood Topcats - and provide students with a development pathway that ensures they can access the game they love.  
Coombe Wood basketball players receive professional coaching and play in the Jr. NBA League. School games lessons and extra-curricular practices consist of fundamentals and skill development as well as competitive game situations which align perfectly with the school's core values - TEAMWORK, RESPECT, ENJOYMENT, DISCIPLINE and SPORTSMANSHIP.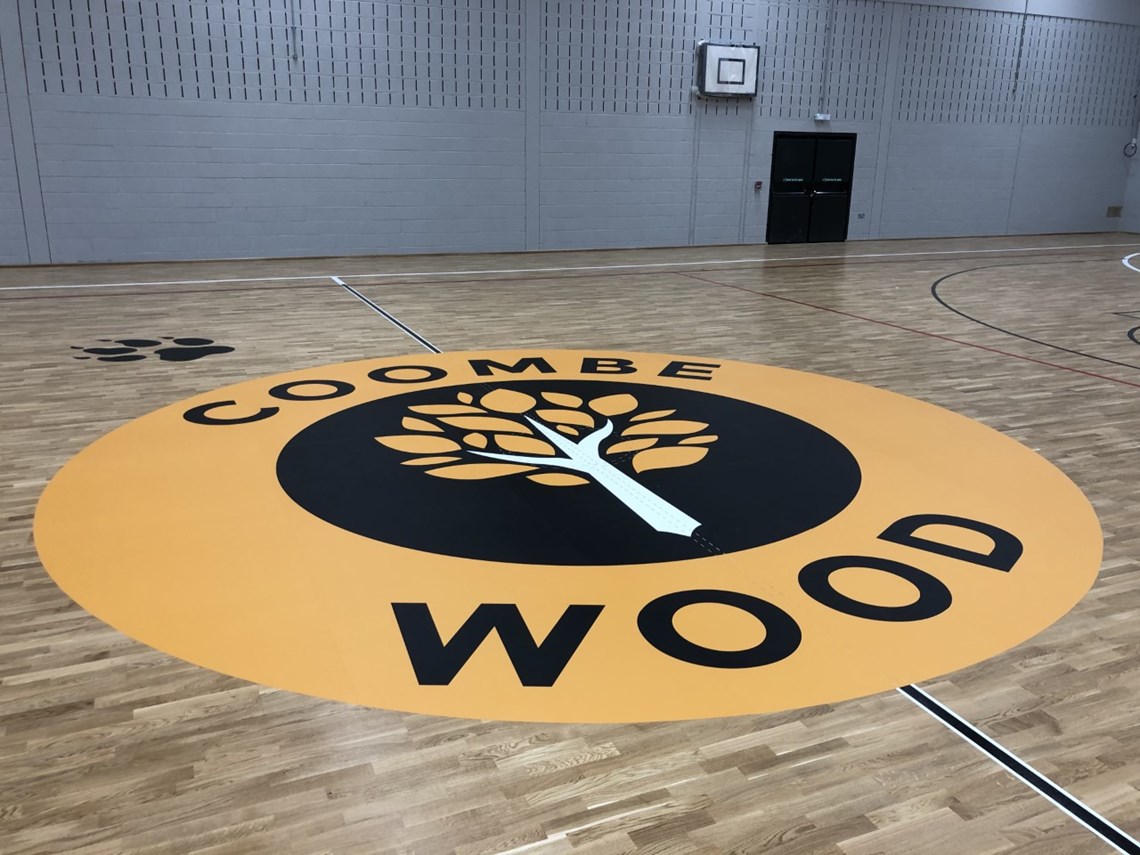 Craig Jack, Commercial Director from DYNAMIK, described the collaboration with Basketball England - and the inspirational court design - saying: "Being the Official Sports Flooring Partner to Basketball England provides an opportunity to support basketball and youth development.  
"Coombe Wood came to DYNAMIK wanting to create a stand-out home-court environment, incorporating a centre circle logo and bespoke decal court design. Of course, we were happy to help and with the support of Basketball England, together we have created something really special." 
Pete Griffiths, Basketball England Interim Chief Operating Officer, said: "We love the look of this amazing court and it will be a fitting stage on which the youngsters of Coombe Wood, supported by the Deng Foundation, can continue to develop their skills. 
"It's great to work with our partners at DYNAMIK on such an inspirational project and we're delighted we could contribute. We're looking forward to more great basketball - including in the Jr. NBA - being played on the floor. Great work from everyone involved." 

Jonathan Wilden, Chief Executive Officer for Folio Education Trust, said: "Folio Education Trust is delighted to have worked closely with both DYNAMIK and Basketball England to provide an inspirational court for the children of Coombe Wood School and others in the local community. 
"Together we look forward to increased participation and the opportunity to support children discovering and then reaching their personal best in basketball." 
Folio Education Trust has partnered with the Luol Deng Foundation for the last three years.  
Deng played in the NBA for 15 years for Chicago Bulls and LA Lakers among others and his foundation in the UK is committed to seeing the growth of youth basketball.