As we move towards the mid-season break, who is putting up the quality numbers across the league?
With spectators returning to basketball this weekend and the largest selection of games in the WNBL so far this season, there were plenty of candidates for our Player of the Week selections.
As always, we picked our POTWs using the following criteria:
Efficiency
Stats
Team and opposition strength
Periods of influence in the game
NBL Division One
Seth Hawley - Thames Valley Cavaliers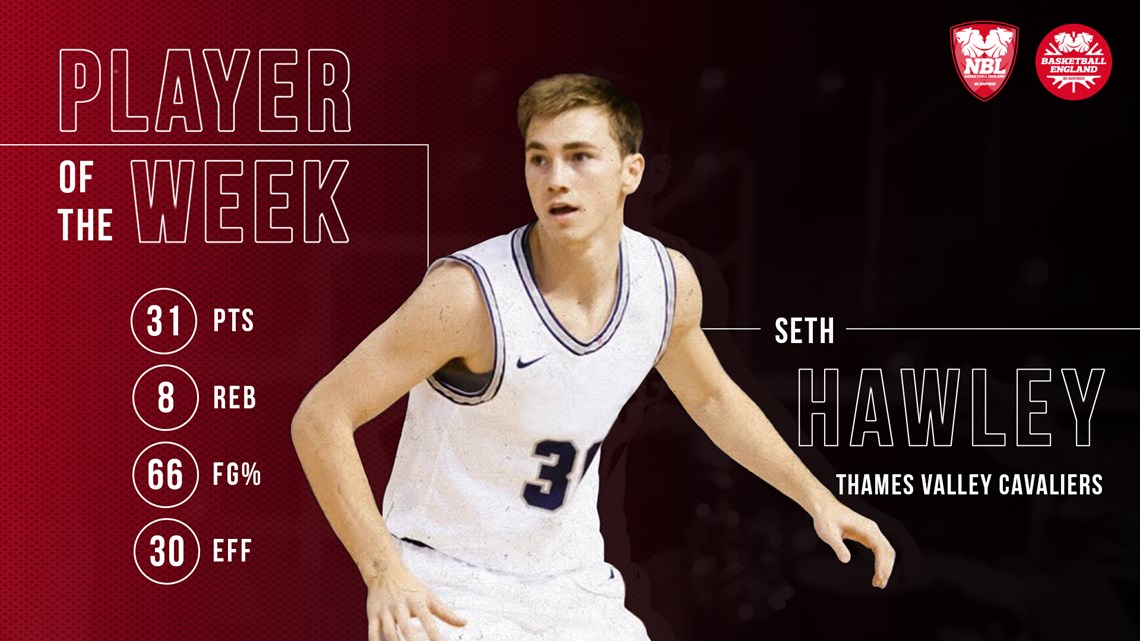 31 POINTS, 8 REBOUNDS, 2 ASSISTS, 2 steals, 34 EFFICIENCY
Even though he started off the bench, the former University of Arkansas-Fort Smith guard led all players in points and three pointers made in TVC's win over Hemel. Hawley performance ensured his side remained unbeaten, and in the process knocked Storm off their own unbeaten run.
It was an amazing home debut versus last season's fourth seeds Hemel, in a contest that swung from being a two-possession game to a double-digit difference between the two sides.
Hawley was pivotal in adding to the Cavs' advantage, some observers even likened his performance to James Harden after going 6-9 from beyond the arc!
Hawley also missed just six shots across the contest, but five of them did come in the game's final quarter. Even so, the American still caught my eye as he helped the hosts to seal a statement win with 11 points to lead all scorers over the final 10 minutes.
"It's an honour to receive this award, my teammates put me in the right place at the right time and trusted me to make the plays," said Hawley.
"I'm ultimately excited for what's ahead of this team and what we plan on accomplishing."
Thames Valley head coach Robert Banks added: "It's very pleasing to see this award given to such a hard working dedicated player as Seth.
"His shooting was clearly excellent but what was great about Seth's performance on Saturday was the effort that he put into the intangibles.
"His energy, effort and pride on defence and rebounding in the fourth quarter was remarkable."
WNBL Division One
Inma Bautista - Worcester Wolves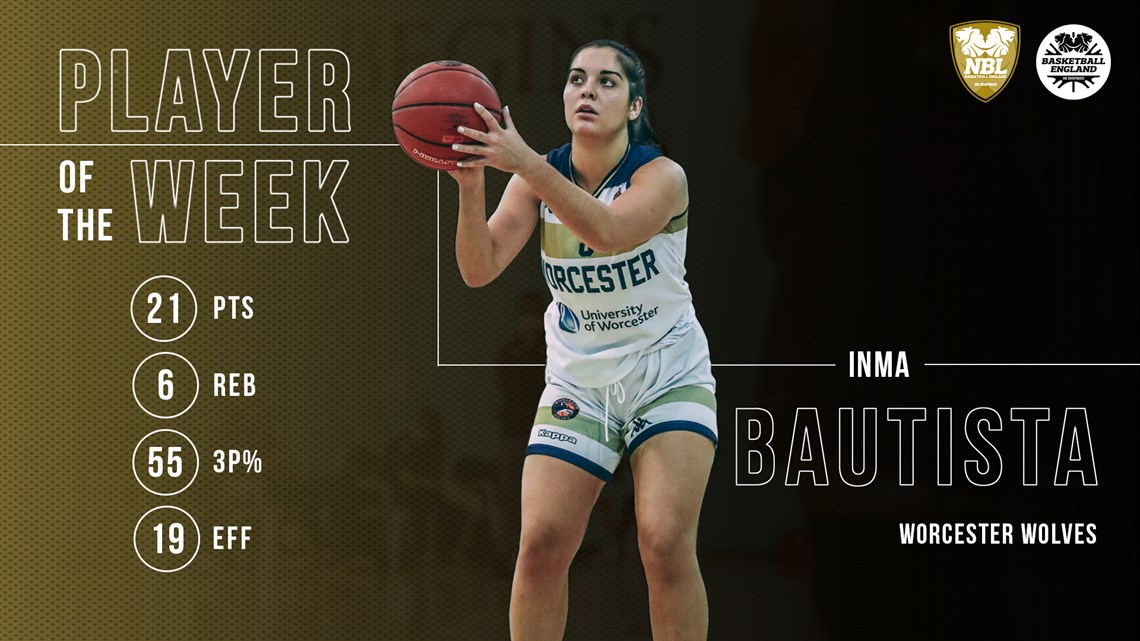 21 points, 6 rebounds, 57 FG%, +/- +10, 19 efficiency
In a week of high scoring performers, Bautista's 21 points weren't the highest but were certainly crucial for the Wolves' tough road win in Nottingham. The guard rarely turned the ball over and had a major effect on the final outcome.
Bautista hit a three-pointer to tie the game up with five minutes left, scoring eight points in the final period as Worcester turned around another deficit late. It isn't the first time they've done that this season, and Bautista was a key contributor.
A quality player in a team seemingly built for the big moments, the sky is the limit for Bautista and her squad this season.