We once again crown two deserving Players of the Week across the NBL and WNBL, both of which made their mark with impressive performances.
As always, we picked our POTWs using the following criteria:
Efficiency
Stats
Team and opposition strength
Periods of influence in the game
NBL Division One
David Moya - Team Newcastle University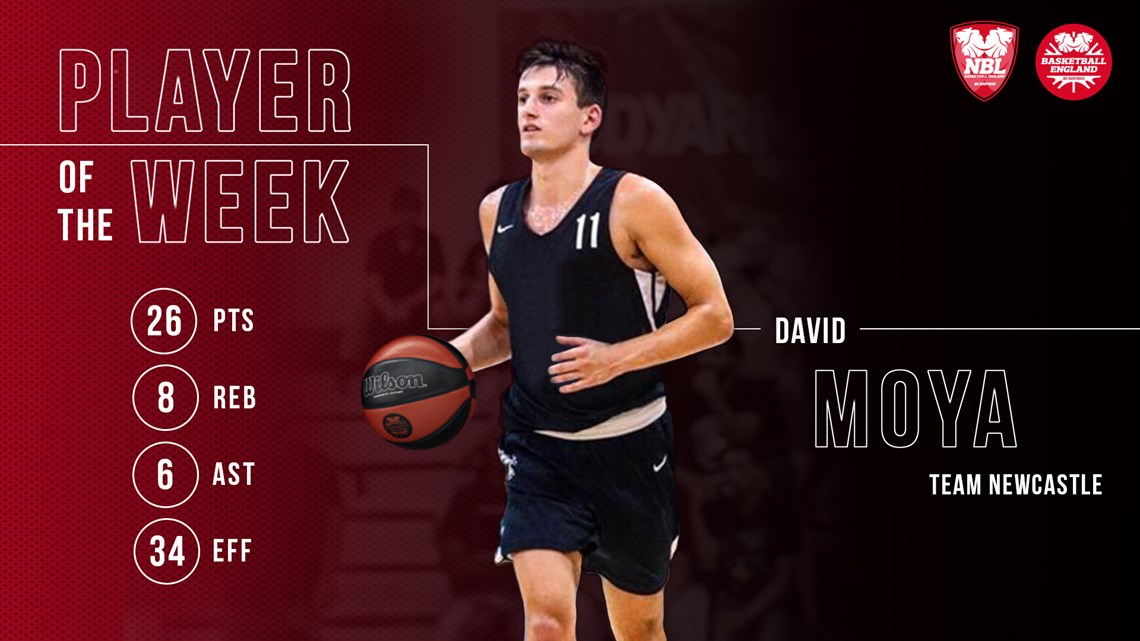 26 POINTS, 8 REBOUNDS, 6 ASSISTS, 5 steals, 34 EFFICIENCY
The former Barry University Buccaneer enjoyed a plunder versus a more than competent Loughborough Riders side this weekend.
Newcastle started the game going 0-3 from the field, missing a second and third chance opportunity before Loughborough grabbed the defensive rebound and Jonas Dieterich hit a triple at the other end.
Having missed his first shot in reply, David Moya then made light work of the Riders' defence and matched Dieterich's three with one of his own.
Facing off against the league's assist leader in Kyle Jimenez, Moya was able to steal possession off the Loughborough guard three times during the game, finishing with five total to lead all players.
Moya led his team in points, rebounds, assists and steals in an all-round dominant performance, upping his NBL D1 average to 16.8p/6.4r/4.6a/2s in the process.
WNBL Division One
Makana Stone - Loughborough Riders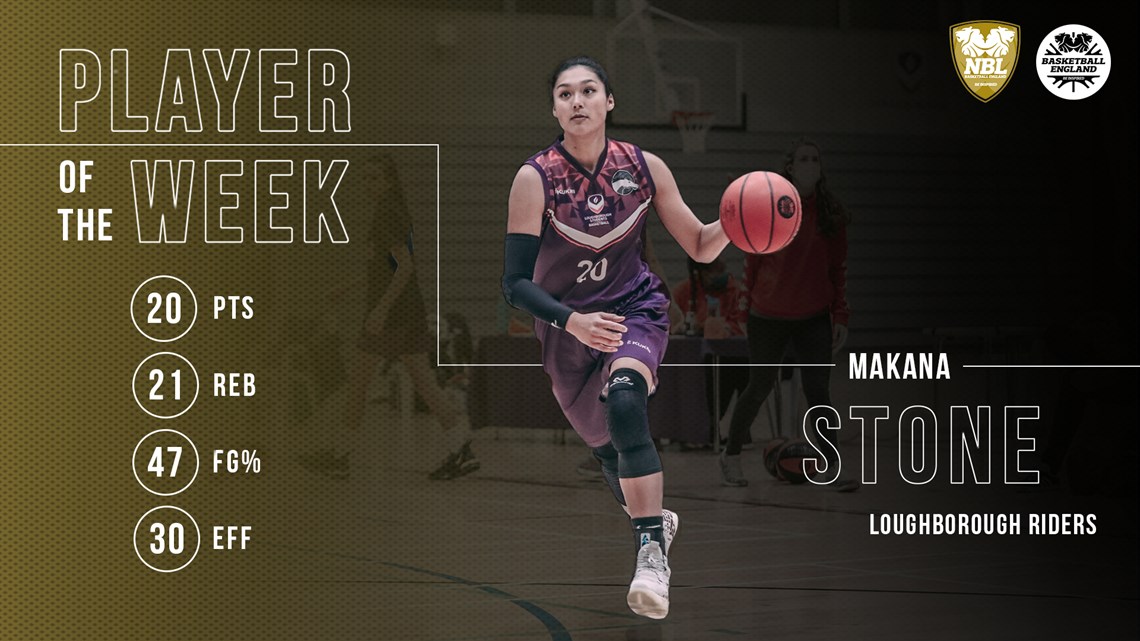 20 points, 21 rebounds, 47 FG%, 30 efficiency
Player of the Week writes itself this week following the incredible matchup between Ipswich and Leicester.
Makana Stone has once again shown her worth to Loughborough as she was the leading figure in ending Ipswich's unbeaten streak and announcing to the league the Riders' intentions.
A dominant performance throughout, causing trouble at both ends of the floor and pulling down an otherworldly 21 boards, Stone came up clutch at the death.
After battling down low with Esther Little, the American scored the game-winner, banking in it from a tough angle with her defender putting her under immense pressure.