Jessica Fox, Anna Roguz and Asimina Stamatiou have been nominated by GB Basketball to attend a new initiative launched by the FIBA referee department over the summer period. 
As part of the programme, the trio will attend a minimum of 16 virtual v-sessions hosted by FIBA. The first session was held last week with the referees able to attend through an online platform, with a wide variety of topics covered over the coming months.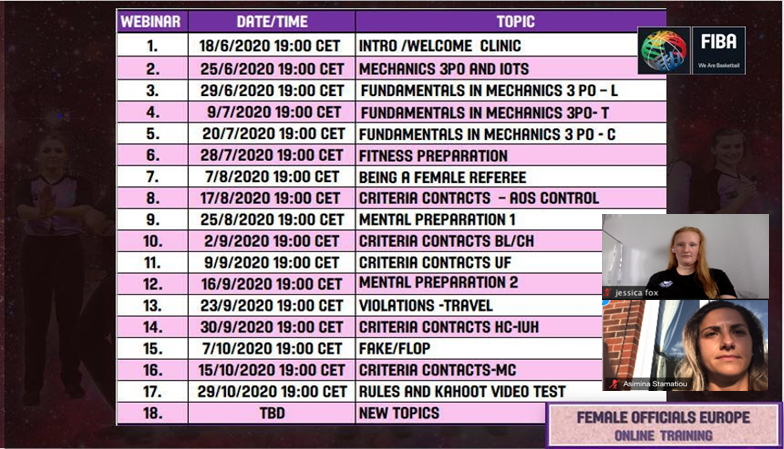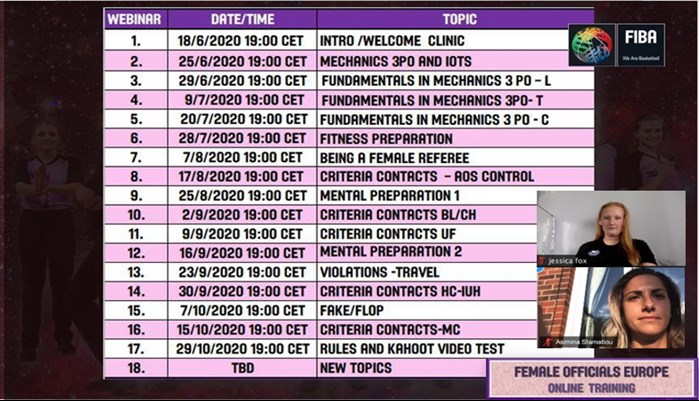 Fox, a Basketball England All Girls ambassador, said: "It was great to be part of the first sessions and an honour to be nominated. Being involved in the programme alongside many of my friends from the clinics I have attended in Europe was a huge bonus".
Roguz having had to miss the opening session said: "Frankly speaking I was surprised to have been invited, but it is always good to improve yourself and learn from the best".
Stamatiou added: "I am grateful for the opportunity I've been given to participate in this programme.
"FIBA have put a lot of effort on developing these sessions. So far, we have had one session and I found it very beneficial. The clips and analysis on mechanics and individual officiating techniques were very informative."
Jessica, Anna and Asimina are three of over 130 talented referees that have been invited to the programme from all over Europe. Changes in the way officials are trained has come about because of the ongoing COVID-19 pandemic.
Continuing the trend for online learning, Basketball England are hosting six webinars in the coming months for all officials, with sessions aimed at statisticians, table officials and referees, including a mechanics webinar from Basketball England National Instructor Kate Unsworth.
"The FIBA webinars are an excellent opportunity during this pandemic for Jess, Anna and Asimina to not only learn new aspects of officiating but also to reinforce knowledge and gain a different perspective about a number of different topics," said Unsworth.
"The expertise of the instructors and the knowledge they hold will definitely have a positive impact on their officiating.
"It will also help them to communicate and form relationships with colleagues around Europe which will also benefit them immensely moving forward in their officiating career."
Unsworth added: "Similar to the opportunity Jess, Anna and Asimina have received from FIBA, I'd encourage all BE officials to take part in the BE webinars coming up over the coming weeks".
You can use the button below to find out more about the planned webinars, plus sign up to any of the upcoming sessions.