Basketball England is pleased to announce the winners for the next region of our 2020 Volunteer Awards, the East Midlands. 
 
The annual volunteer awards programme sees nominations gathered from the public across the 10 English regions, with winners selected in partnership with the Regional Management Committee Chairs. 
Amongst the winners are Leicester Warriors (Community Club of the Year) a fantastic community based club whose support and dedication to all of their teams is second to none. Every coach passes on their infectious love of the game and their wealth of knowledge is instilled to all players at the club. 
Also recognised is Joe Pinchin (Media/Photographer of the Year), Joe's efforts over the years to cover basketball at all levels is unrivalled and produce innovative and engaging content makes him a worthy recipient of this award. Joe now plies his trade in the United States with the Chicago Bulls and this fantastic opportunity is nothing less than he deserves. 
Finally, special recognition must go to Pauline Prior (All Girls Inspiring Female) who sadly passed away recently. Basketball England received several nominations for Pauline to win this award, but the nomination below sums up perfectly the impact she had on the sport: 
"Pauline is a founding member of the Nottingham Wildcats Basketball Club, representing the club for 16 seasons going on to coach mini-ballers and became an inspiration for both boys and girls involved in the sport. She has been directly involved in Nottingham basketball for the last forty years.  There is not one person within the Nottingham Basketball Community who does not know who Pauline Prior, the current juniors playing U14s, U16s U18s National League all found their love for the sport under her coaching.  She shared her passion and love for the sport with her daughter Siobhan Prior, who is carrying on her legacy of inspiring the next generation of young athletes.  Pauline has recently passed away, and it is impossible for us to thank her for all her work. But this is one-way I will try. Thank you, Pauline." 
The full list of winners is as follows: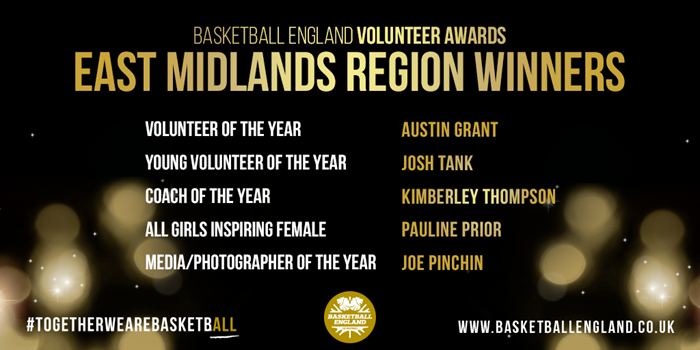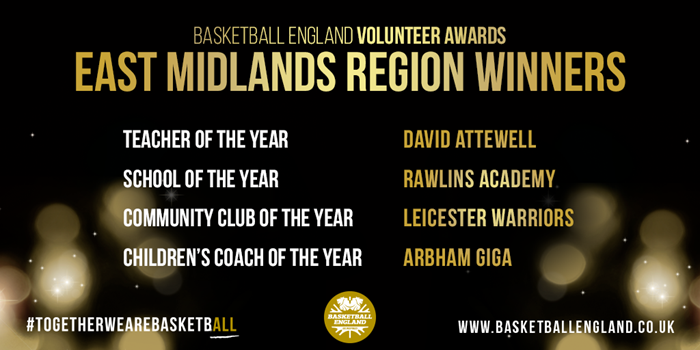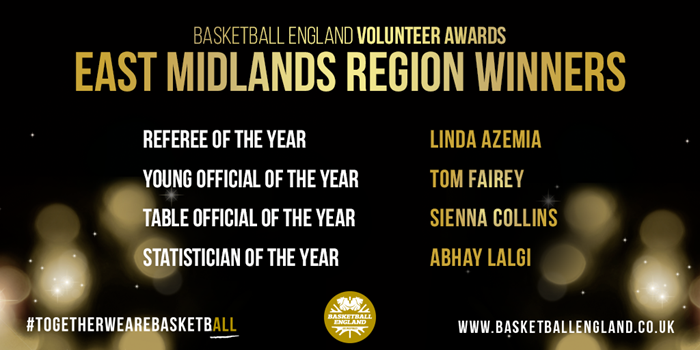 "As we continue to move across the county, our regional winners get no less inspirational or deserving" said David Butler, Delivery Director for Basketball England. "Basketball relies on the efforts of volunteers up and down the country and it's great that the East Midlands region was able to provide so many nominations in 2020." 
All the regional winners across the 13 award categories will be reviewed by a panel, with a total of three nominees per category then being shortlisted to be considered for National Awards.  Due to the current situation across the country, Basketball England will not be hosting a traditional awards dinner in 2020, but national winners will still be selected. News on how these winners will be announced will be made in the coming weeks.
Our regional award winners tomorrow with the West Midlands.