We kick off week two of our Regional Volunteer Award winners with the East region.
 
The annual volunteer awards programme sees nominations gathered from the public across the 10 English regions, with winners selected in partnership with the Regional Management Committee Chairs. 
Commenting on the achievements of the winners, East Region Vice Chair Pete Charlwood said:  "We have so many amazing volunteers in East who are the foundation of everything we do and achieve both at club level and as a region.
"A massive congratulations to all the East winners who have been acknowledged this year and fully deserve their recognition!'
 Amongst the selections are Leah Page (Young Volunteer/Official of the Year) who has shown a great willing to travel far and wide to referee at a range of levels. She is doing an excellent job refereeing men's and women's leagues in Norfolk, showing a composure beyond her years. Leah is also heavily involved in the Norfolk Youth Basketball League. She is a fantastic coach, referee and above all a role model for younger children. Leah acts as a guide and mentor to young officials and coaches, whilst taking advice and being mentored by more experienced coaches and referees in Norfolk. She has a bright future and the sport is lucky to have her. 
 
Also recognised is Lisa Cumming (Table Official of the Year). Lisa's professionalism is renown throughout the Norfolk Leagues and is respected for the great job and effort she puts into the game. Her willingness to officiate is inspiring others in the region to take up officiating and continue the development of basketball in Norfolk. 
The full list of winners is as follows: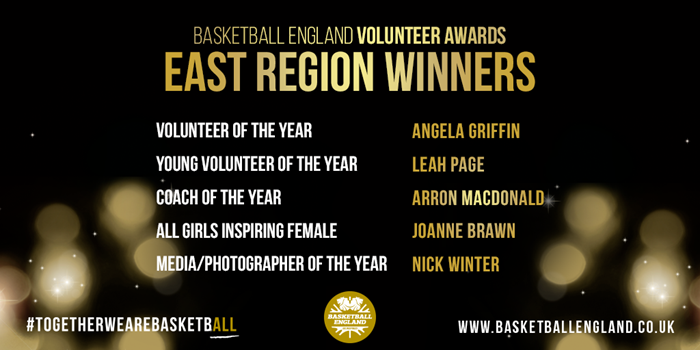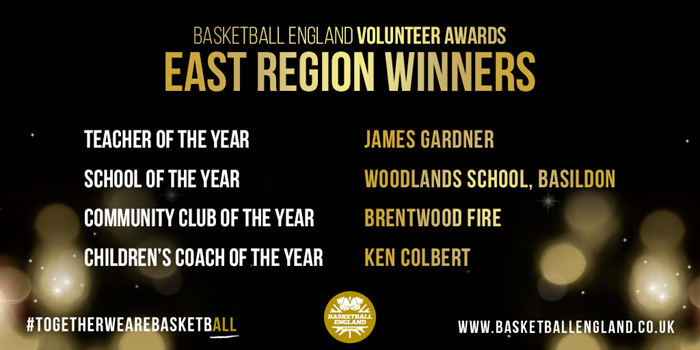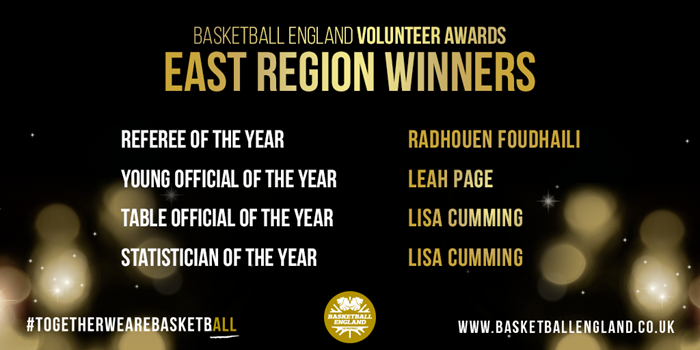 "Another sterling contribution from everyone this season, many congratulations to those who have been recognised." said David Butler, Delivery Director for Basketball England.
All the regional winners across the 13 award categories will be reviewed by a panel, with a total of three nominees per category then being shortlisted to be considered for National Awards.  Due to the current situation across the country, Basketball England will not be hosting a traditional awards dinner in 2020, but national winners will still be selected. News on how these winners will be announced will be made in the coming weeks.
Regional award winners are being announced daily over the remainder of this week, with the South region next up tomorrow.