We end week 1 of our Regional Volunteer Award winners in the West Midlands, with 13 worthy winners as an excellent way of heading into the weekend.
The annual volunteer awards programme sees nominations gathered from the public across the 10 English regions, with winners selected in partnership with the Regional Management Committee Chairs. 
Amongst the winners are Rebecca Orleans (Table Official of the Year) who has been in the West Midlands region for many years and has contributed to table officiating at all levels. She officiates premier levels at national league for juniors and seniors and also works in the BBL. Rebecca also uses her experience to develop new table officials across the region via organised courses that have taken place alongside her own development. 
 
Also recognised are Barr's Hill Coventry (School of the Year) who have competed in the Coventry, Solihull and Warwickshire County Games, winning the under 14's competition. The school had several females that took part in the competition resulting in a number of them attending the Basketball England Aspire programme for girls. 
The full list of winners is as follows: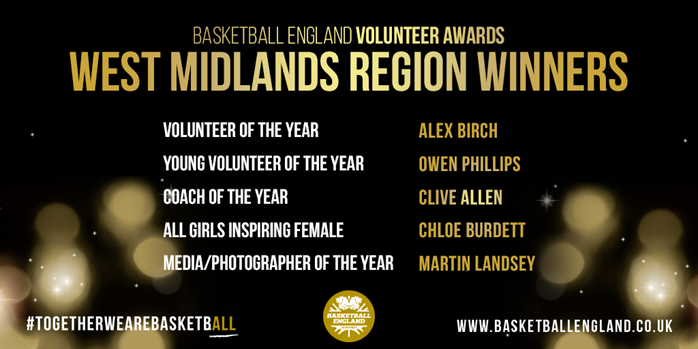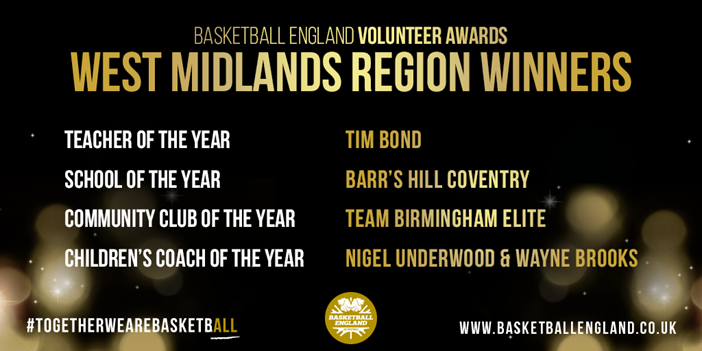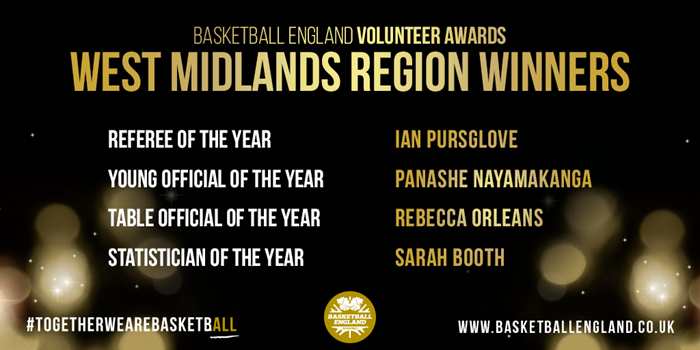 "It has been a fantastic week of recognition for so many volunteers that help basketball tick over at a grassroots level, finishing here today with the West Midlands," said David Butler, Delivery Director for Basketball England. "Basketball relies on the efforts of volunteers up and down the country and I'm sure that each and every winner deserves their award immensely. Well done to all!" 
All the regional winners across the 13 award categories will be reviewed by a panel, with a total of three nominees per category then being shortlisted to be considered for National Awards.  Due to the current situation across the country, Basketball England will not be hosting a traditional awards dinner in 2020, but national winners will still be selected. News on how these winners will be announced will be made in the coming weeks.
Regional award winners are being announced daily over next week as well, with the East region kicking us off again on Monday.