Yorkshire is the next stop on our two week tour of announcing some incredible winners of our 2020 Regional Volunteer Awards.
The annual volunteer awards programme sees nominations gathered from the public across the 10 English regions, with winners selected in partnership with the Regional Management Committee Chairs. 
Commenting on the achievements of the winners, Yorkshire Regional Chair Andy Harrison-Beaumont said: "Congratulations to all our award winners who well deserve their nominations. We are truly blessed to have individuals such as these in our region who give up their time, week in week out, so that others can enjoy basketball in all its forms in Yorkshire." 
 
Amongst the winners are Hamza Malik (Young Volunteer Of The Year) who set up his own basketball project in the Chapeltown area of Leeds with support from his local mosque, with the aim of giving more young people an opportunity to play basketball in the area. Hamza is an inspirational young man who commands the respect from young people who are not far off his age. He has shown initiative and drive to help promote basketball in the area and has recently completed his Level 1 coaching certificate. 
 
Also recognised is Craig Costello (Statistician of the Year) for his statistics work in addition to his officiating roles undertaken in the Sheffield area and Alex Daniel (Media/Photographer of the Year) who gives his time and resources freely to the Bradford Dragons club attending every home fixture for the last five or six seasons, publishing an average of around 150 photos from each game, all at no charge to the club.  
The full list of winners is as follows: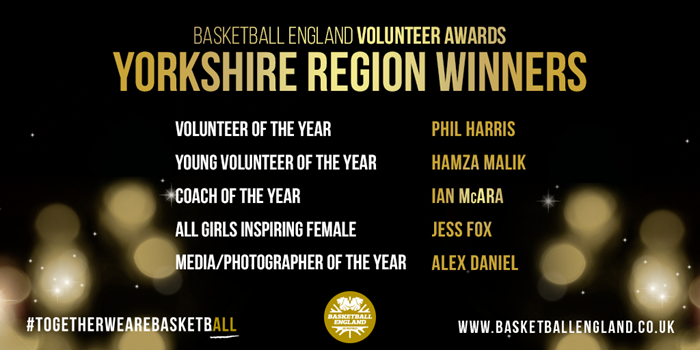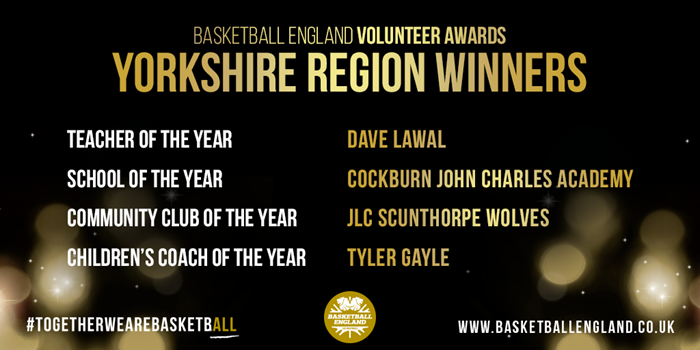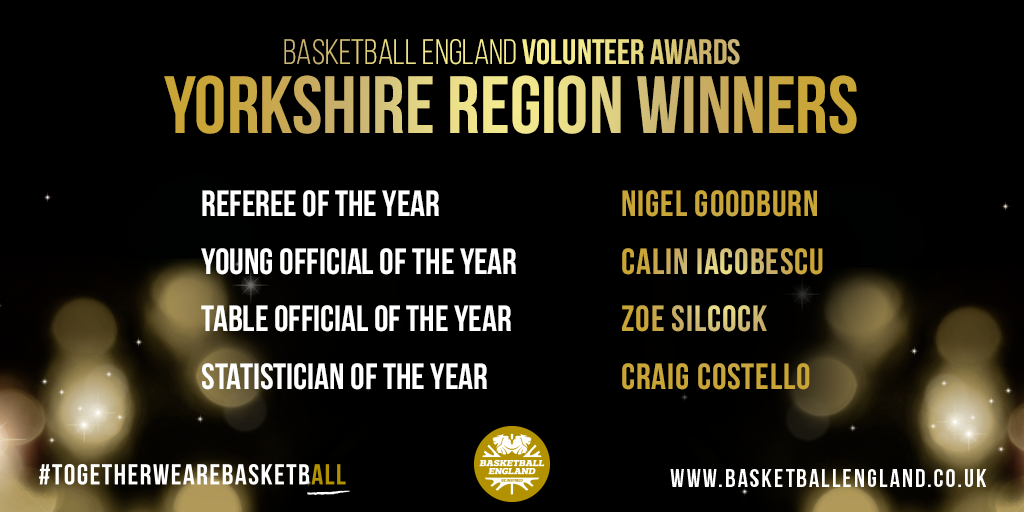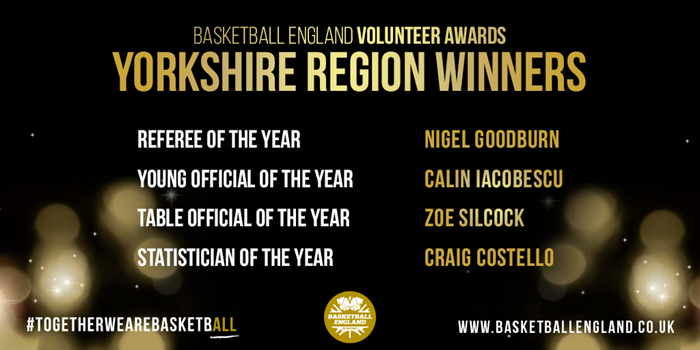 "Many congratulations to all the winners who have been recognised in Yorkshire," said David Butler, Delivery Director for Basketball England.
"Basketball relies on the efforts of volunteers up and down the country and their passion and commitment are always appreciated. Congratulations to all those chosen as winners for 2020, and well done to all those nominated for their work as well."
All the regional winners across the 13 award categories will be reviewed by a panel, with a total of three nominees per category then being shortlisted to be considered for National Awards.  Due to the current situation across the country, Basketball England will not be hosting a traditional awards dinner in 2020, but national winners will still be selected. News on how these winners will be announced will be made in the coming weeks.
Regional award winners are being announced daily over the coming two weeks, with the East Midlands region next up.