As we kick off our 2020/21 WNBL awards, we begin with the winner of best live streaming.
This season has marked a new level for online engagement across the WNBL and the importance of live streaming has never been greater.
WNBL clubs have worked tirelessly to ensure fans can still follow their team online, putting together high-quality live streams throughout the season.
The standard has been so high in fact, D1W clubs couldn't pick just one winner. After a tie in the voting, this year's award goes to both Thames Valley Cavaliers and Loughborough Riders!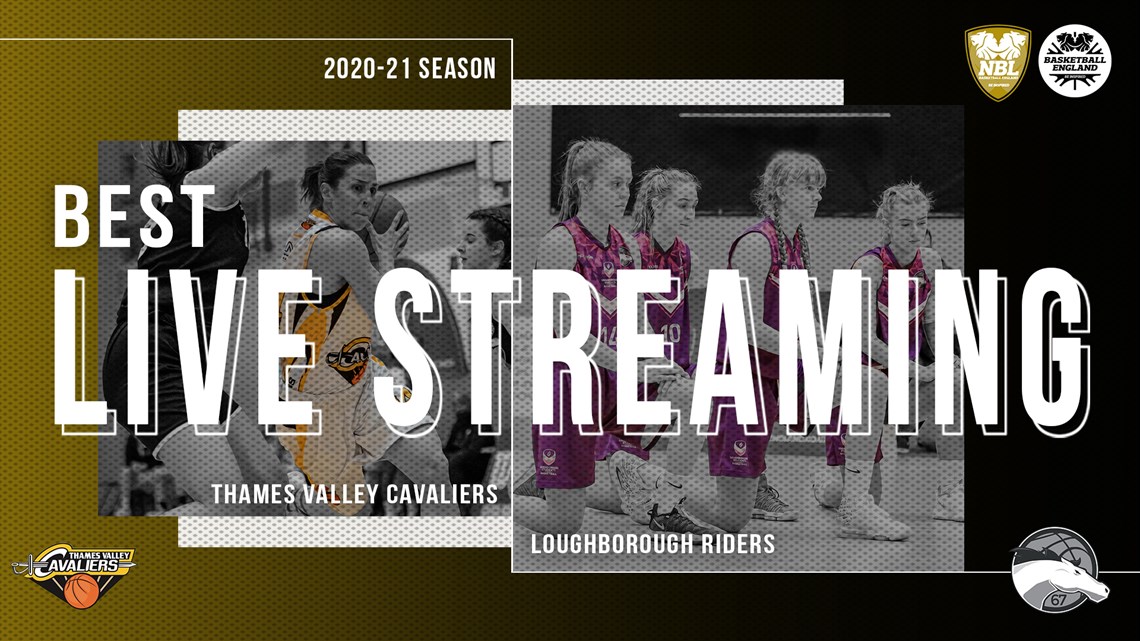 Loughborough Basketball Operations Coordinator Geoffery Gulzar

said:
"In a challenging season with no spectators or families allowed in the venue, it was important that we were able to livestream games and keep the basketball community connected.
"This would not have been possible without all those behind the scenes. I would like to thank all the commentators, Charnwood College Riders players and Loughborough University student volunteers who have played a big role in ensuring that our livestream coverage was a success each game.
"We are excited to build on our experience of live streaming this year and make it even better for the new season!
"Thanks to the other WNBL for recognising our efforts and congratulations to Thames Valley for winning this award too."
Thames Valley Cavaliers' Robert Banks said:
"This award and credit belongs to our livestream partner, UpStreamedia Narrowcasting.
"They invest countless manhours, equipment and volunteers. They also encourage people to volunteer, get involved,  learn and support live streaming, including giving youth the opportunity to work and learn. Hats off to them!"
UpStreamedia Narrowcasting owner Rupert Charles said:
"We are very proud to accept the award as the joint best live stream team for WNBL.
"This has been possible due to a combination of many years of investment along with support from over 40 volunteers to date, with our youngest being a girl of 12 years of age."
This award begins a week of WNBL end of season honours in the lead up to this weekend's WNBL Division One playoff final between Ipswich and CoLA Southwark Pride.
There are plenty of other accolades still to be announced this week, the schedule is as follows:
Tuesday 25 May
3pm – Defensive Player of the Year
Wednesday 26 May
3pm – Young (U19) Player of the Year
Thursday 27 May
10am – Coach of the Year
3pm – British Team of the Year
Friday 28 May
10am – WNBL Team of the Year
3pm – Player of the Year
All our awards will be announced on the NBL social media channels, so use the buttons below to take a look.
.
.