Dominic Ng, London Regional Talent Manager, said: 
"We have assembled a group of inspiring staff that can excite our talented players and keep them committed to improving and striving for achievement." 
Sarah Goddard, South Aspire Skills Camp Director, said: 
"I took on the role as I have knowledge and passion for the holistic approach to player welfare, which has never been more important than as we emerge from COVID-19.  
"Our young people now need to look to the future in a number of positive ways, personally and through their basketball. I am happy to be able to support the coaching team and young people with them.  
"I think the thing I am looking forward to on our first camp in October is players and coaches seeing old friends and making new ones with others that share the same focus and passion for basketball. Having a friend in basketball means you are always part of an ever-growing family." 
Phil Russell, East Aspire Skills Head Coach, said: 
"I applied for the role to have a positive influence on players to help them develop and reach their full potential. I'm most looking forward to meeting the players at our first camp and creating a positive learning environment where all our players feel empowered to challenge one another and develop."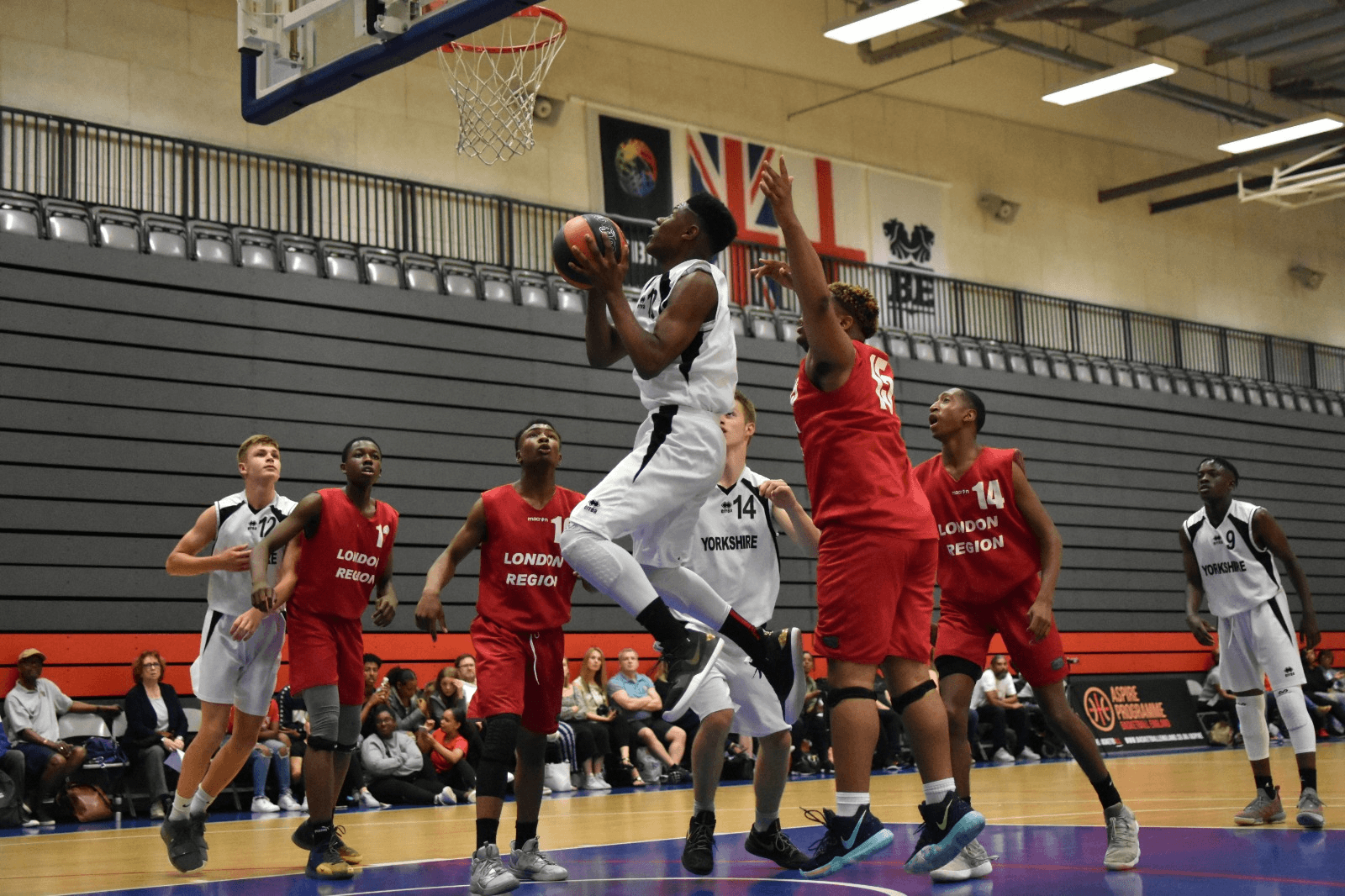 Aspire Programme structure - 2021/22 
All Aspire participants will be involved in camp activity within their region between October and Easter (Stage 1), before selected players move on to one of four super-region camps at Easter and in May (Stage 2).  
An Aspire All-Star Tournament will then take place in early Summer 2022 as the final stage of the programme for the 2021/22 season (Stage 3). 
The super-regions are defined as: 
North – North East, North West and Yorkshire

 

Central – East Midlands, West Midlands, South West

 

London – London North, London South

 

South – East, South East, South

 
Camp dates: 
Stage 1 – Aspire Skills Camps (Regional)  
October Half Term – 3 days

 

Christmas Break – 2 days

 

February Half Term – 3 days

 

Easter Break – 3 days

 
Stage 2 – Aspire Super-Region Camps 
Easter Break – 3 days

 

May Half Term – 3 days

 
Stage 3 – Aspire All-Star Tournament 
Further information (including specific dates, venues and costs) will be communicated to identified players/parents directly.