Sport – and basketball 
in particular 
– can change, even save, lives.
That is a truth which holds greater resonance in the inner city, where challenges, disadvantages and dangers can cast a shadow over lives and even threaten them. 
A common perception of Manchester's Moss Side district features a wearying mix of gun violence, gangs and grinding poverty.
It is among the city's most disadvantaged neighbourhoods, yet there is more to this cultural melting pot on the edge of the city centre. 
And one of the shining lights of hope and positivity emanating from M16 is the Moss Side Tropics basketball team. 
Their story is told in a docuseries now in production by Swish Films. Rise Up charts a year – and more – in the lives of the diverse, talented characters in and around the team who play in the Manchester Area Basketball League.  
As well as charting friendships and brotherhood, the ups and downs of playing, practice and navigating Covid-19, the main goals of the documentaries are to help regenerate the team's spiritual home, the Millennium Powerhouse, and to help find the next generation of Tropics players. 
Manchester basketball stalwart Fitzroy Wallace co-founded the club – which has given the British game the likes of Yorick Williams, Stefan Gill and Steven Gayle – in 1972. Its influence transcends sport. 
Fitzroy Wallace, Moss Side tropics co-founder, said: 
"I have always been interested in sport as a vehicle for pulling people together and something to focus on. Sport teaches various life skills, teamwork, trustworthiness, cooperation, dedication... you name it. 
"I've endeavoured to guide the guys and get them to buy in to that philosophy. It's not just basketball, it's teaching life skills that will stand them in good stead in whatever they do in life. It manifests itself in a greater family cohesion. 
"Everyone is from different backgrounds, but people need other people to rely on when things get tough. So Tropics provides that family dynamic, a sense of belonging, support be it physical, emotional or moral. They have all taken what I've taught them into their own careers and lives." 
Phil Matthews, director of Rise Up and founder of Swish Films, said: 
"I formed Swish Films to make documentaries like this, films that make a difference and have real meaning. This is a story that has everything - grit, humour, pain, drama, huge characters and high-flying action.  
"I'm really proud to be directing these films. You can expect to see some amazing visuals and for us to bring real inner-city culture to the screens. The Tropics represent everything that is great about Manchester and Britain.  
"I'm sure the whole UK basketball community will continue to get behind this, as they know just what the game means to us all and society as a whole." 
Kieran Forsythe, Moss Side Tropics player, Rise Up producer and director of Rawthentic Vision, said:  
"The idea for the documentary came about after one of our friends and team-mates Juma sadly passed away in 2015. That year was very difficult for each player, everyone was still grieving. We didn't know how to handle what was going on.  
"What we did, like any family, was to take it out on each other, it was a bad season for ourselves. When we went into 2017/18 we started to understand what Fitz had always taught us, his lessons were more than basketball. The Tropics are a family, a brotherhood and we stick together when times are hard.  
"There were so many emotions we were going through as a team and so many big characters we thought 'why not document this?'    
"What Fitz has built over 50 years is incredible. Getting young men off the streets helping them to do something constructive; Fitz has saved many of our lives by making sure were at training, present at matches, being there for us like a father figure."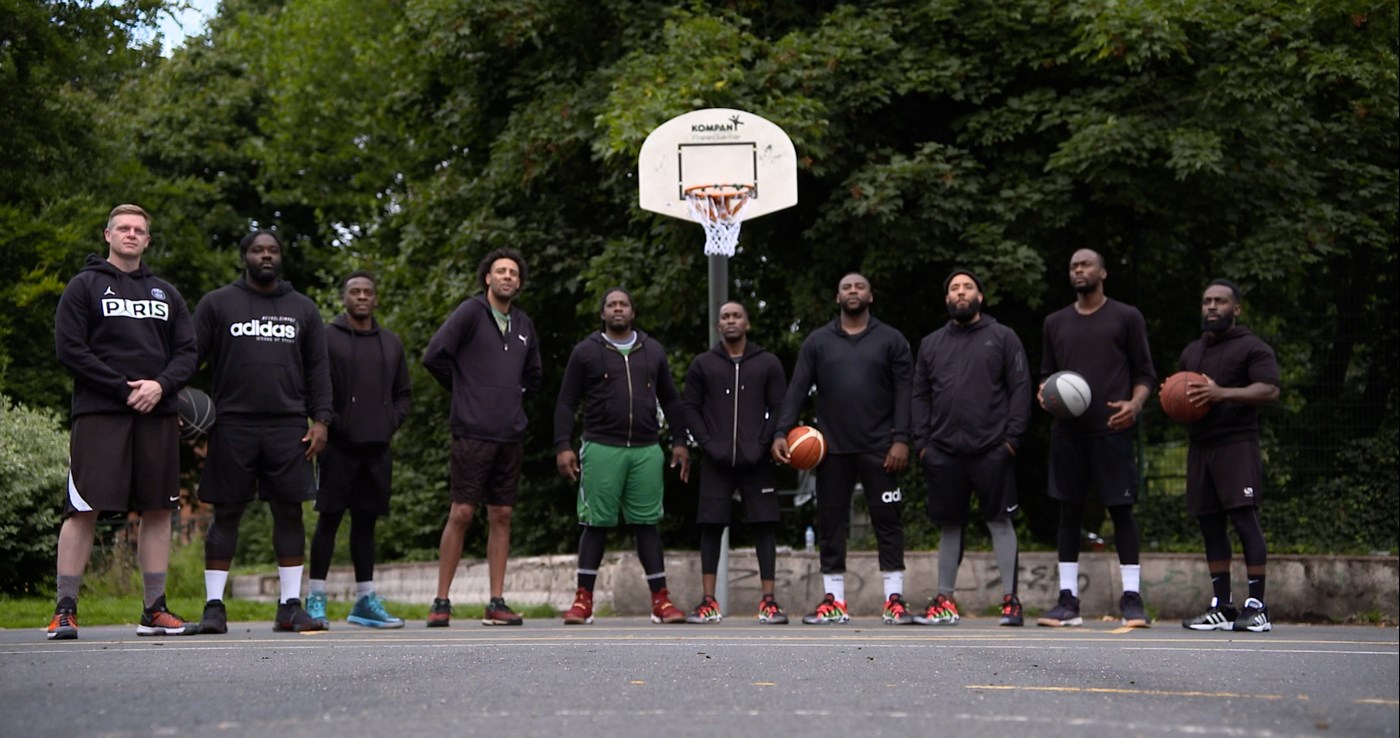 The heart of a community
The Powerhouse is a building and charity that helps to look after and educate kids and combat holiday hunger. A decade ago a lack of funding meant the Tropics had to leave their beloved home and the Powerhouse itself has experienced severe financial challenges in that time.  
Several businesses, including Whitecroft Lighting, Imtech and Nationwide Platforms have already stepped up to help with generous donations and assistance at a vitally important time. 
Ambokile Bell, Moss Side Tropics player and teacher, said: 
"The Powerhouse is definitely important to the Tropics and our legacy. We want people to be even more engaged in basketball and to fall in love with the game, just like we did. We need to keep the legacy and the team going. The older generation passed it down and if it ends with us it will be such a shame.  
"If we can inspire a new generation of Tropics to keep this thing going, it will be wonderful. Being a Tropic means you become part of an extended family. It was something that many of us had never experienced before.  This family of support turns into a brotherhood before you know it."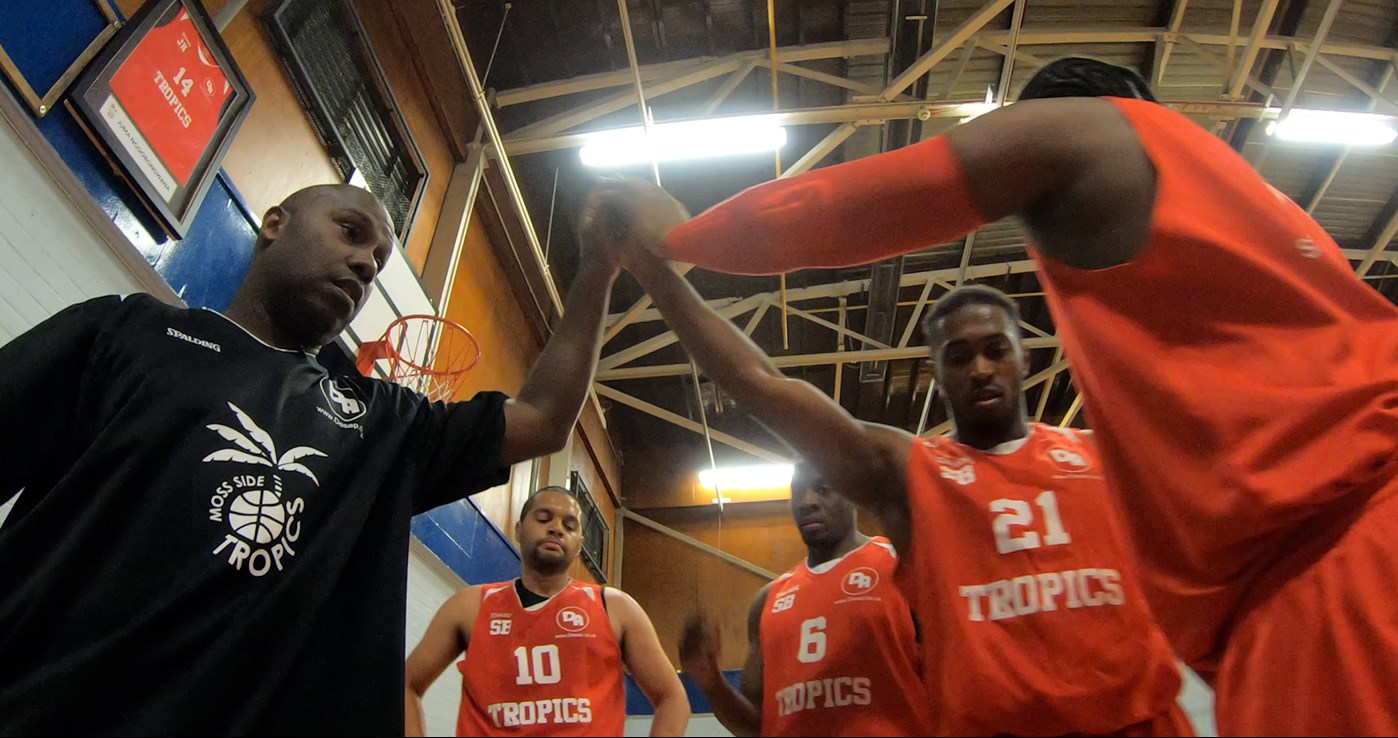 Heron Palmer, Moss Side Tropics player, Rise Up producer and director of Rawthentic Vision, said: 
"Team sports always transition to everyday life, taking on the world, having friends and looking after each other.
"In a team there's nothing wrong with calling someone to help you out, you can't do everything individually but as team there's always someone to help you out.
"I've been watching the Tropics play since primary school, way before I was allowed to play there, now being part of this team is a really nice feeling." 
Adam Masters, producer of Rise Up and CEO of brand161mcr, said:
"I've been aware of the Tropics and their impact in the inner city for many years now. Follow @mosssidetropics on all social media and help them to continue doing great work. 
"As well as telling the amazing story of this team we are using the talent of players past and present to produce a music soundtrack for the series. Wayne Brown, is a highly talented music  producer; Aziz Ibrahim one of the world's best guitarists, who's played with Simply Red and Ian Brown is an ex-Tropics player and also one of the film's supporters .
"We are bringing all the best Manchester has to offer to this project."
A filmmaker specialising in sports-related documentaries, Phil Matthews has worked for all the major media outlets and Manchester United over the last two decades. 
Businesses can support the team, the Powerhouse and the production of the film by contacting Phil Matthews below.
Tell us about the impact your club makes in your community by emailing

[email protected]