Team England is aiming to 
'Bring It Home'
for the Birmingham 2022 Commonwealth Games when the nation's 3x3 basketball teams will be right at the heart of the medal mission.
Basketball England is supporting Commonwealth Games England's new campaign, which celebrates what competing on home soil means to the athletes, support staff of all the featured sports and the communities they are aiming to bring success for. 
Team England 3x3 coaches Stef Collins and Julius Joseph have been appointed to lead the drive for success in the fast-growing short-sided version of basketball. 
Collins, who claimed a 5v5 basketball silver with Team England at the Melbourne Games, said: "I'm very excited to be on this journey with the England 3x3 women's team for Birmingham 2022. I'm incredibly honoured and proud to play a part." 
Former England and Great Britain guard Joseph, said: "As a former Commonwealth Games athlete, I understand the pressure involved with international basketball. I'm looking forward to continuing our work with the best and most suited 3x3 players to build a programme that will compete and win on home soil."  
Shanice Beckford-Norton, who shone in competition for the GB 3x3 team this summer, said: "Competing on home soil is always a something to be cherished, especially at one of the world's biggest sports events.
"I look forward to wearing the Team England lion on my chest, representing English basketball and hopefully giving the home fans plenty to cheer about come game time."
Next year will see the most diverse Team England ever with hundreds of athletes from every corner of the country competing to follow in the footsteps of the likes of Jonathan Edwards and Kelly Holmes and capitalise on the once-in-a-lifetime opportunity to bring home success in their own country.  
Basketball England launched its #GameTime campaign to support the men's and women's England teams as 3x3 makes its debut at Birmingham 2022 and to help the whole sport grow.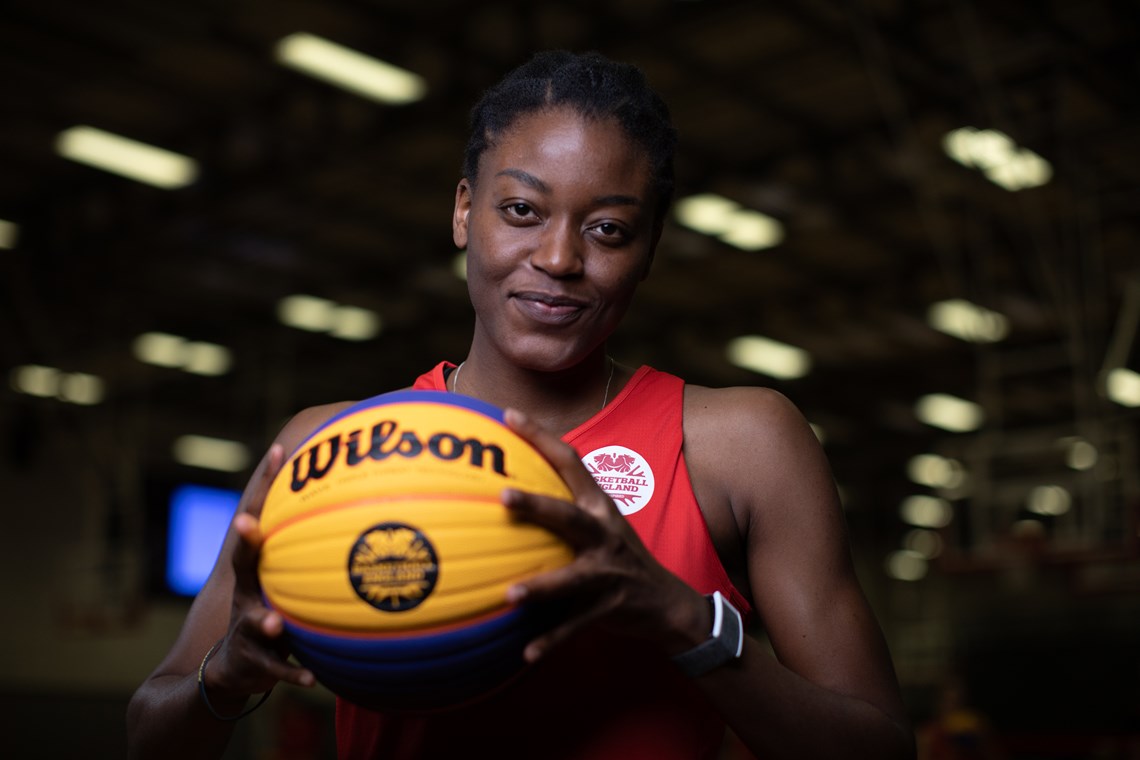 Basketball England CEO Stewart Kellett, said: 
"To have our England 3x3 teams competing in the 2022 Commonwealth Games on home soil is great opportunity for the athletes, support staff and the basketball family. This is the second largest multi-sport event in the world and we know how the profile and inspiration from a home Games can engage people and lift the mood of the nation.
"We want basketball to play a huge part in this so that is why we set out our #GameTime, a campaign to win two medals and inspire the next generation of players on our own doorstep. We encourage everyone to get behind the team so our players can #BringItHome for everyone in basketball."
A video featuring Tokyo 2020 gold medallists Max Whitlock MBE, Kadeena Cox MBE, Tom Dean, Alex Yee, and other stars has been released by Team England to raise awareness of the home team at the Commonwealth Games next year in Birmingham.  
Chief Executive of Commonwealth Games England, Paul Blanchard, said on the launch of Bring It Home: "Nothing will feel more special to those selected to represent Team England than competing in front of a home crowd. It's important to connect our diverse set of athletes with the fans ahead of what's going to be an incredible Games next year in Birmingham."

Basketball has the power to change lives. #GameTime will aim to raise awareness of the positive impact that our sport can have on people no matter who they are or where they're from.
We're aiming to engage 1 million people in basketball using Team England the Commonwealth Games 2022, 3x3, #ProjectSwish and more.
Regardless of age, gender or background, across every part of the basketball community.... It's #GameTime!