Meet the members of Basketball England's new Equality, Diversity and Inclusion Committee.
Basketball changes lives and as Basketball England engages more with the community, we have formed a new committee, featuring broad representation of people from across the game and society, to tackle some of the challenges and make improvements required. 
The committee, which was sanctioned by the BE board in December, will help the organisation take a stronger approach to tackling discrimination and promoting fairness and respect across basketball. 
Basketball England has sought to recruit knowledgeable, inspirational and skilled individuals from within and outside basketball to support, advise and challenge the BE board as part of the philosophy that #TogetherWeAreBasketbALL.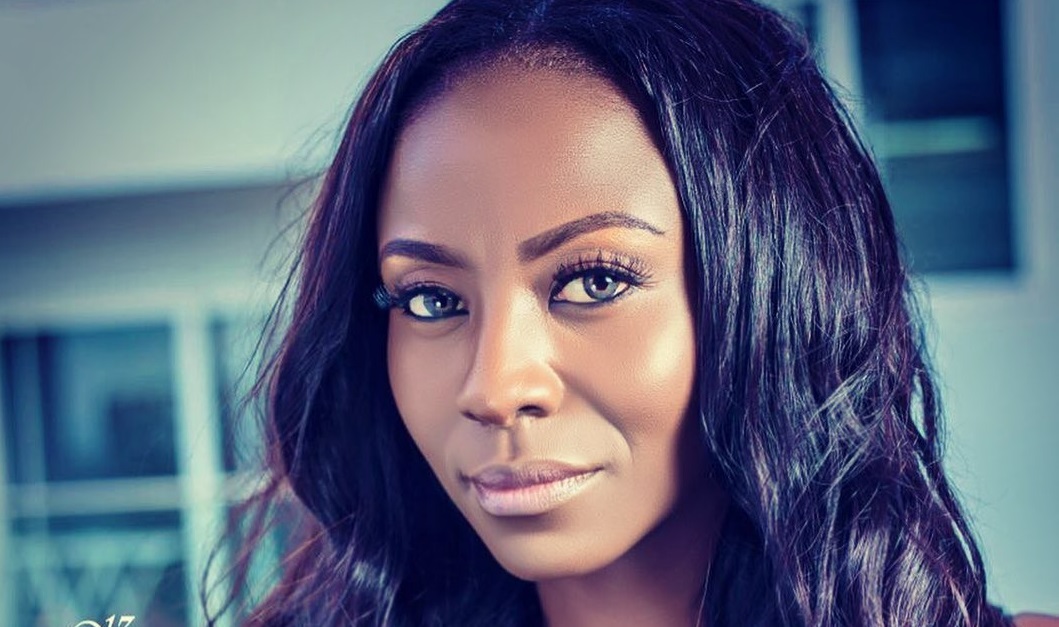 The committee will be chaired by Basketball England board member Benny Bonsu (above), who said: "Basketball is a diverse sport that requires every part of it in England to be diverse. It is important to reflect the people we serve and for everyone to be involved and feel part of our growth and future."   
Meet the committee members

Giulia Zecchini 
Why did you want to join ED&I committee? 
I have been part of the basketball community since a very young age, and part of the Basketball England community for nearly 12 years. ED&I is integral to sport and I want to make sure that policies and processes are designed to level the playing field for marginalised groups. 
What you hope to bring to the committee? 
Having worked in professional sports for nearly a decade, I have seen the ins and outs of how sporting organisations work and what can be done behind the scenes. I want to make sure we are taking firm stances against all forms of oppression and increasing our understanding of intersectionality. My focus will be on education and engagement of communities rather than shaming and blaming when mistakes are made, to make sure that the basketball community in England becomes as united as possible, and we can develop strong allyship for all marginalised groups.  
What you want to achieve as being part of the committee? 
I want to make sure that the existing make-up of the on-court basketball community is represented at all levels within the sport, from coaches, to GMs and Board members so when decisions are being taken, diverse opinions, backgrounds and lived experiences can be taken into consideration. 
Relevant experience: 
Commercial Strategy Lead at FaceIT

 

Heading up the Diversity and Inclusion division of the 30 under 30 Sport Industry Next Gen 2020 Leaders

 

Co-Founder Sneaker Sisterhood

 
LinkedIn HERE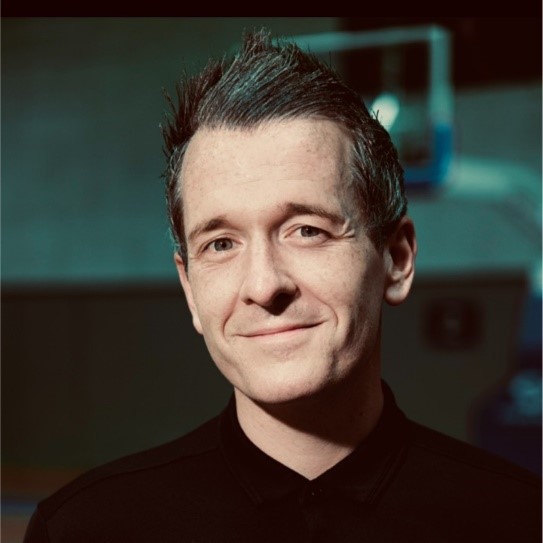 Charlie Ford 
Why did you want to join ED&I committee? 
Everyone deserves the right to be able to access, enjoy and maximise their involvement in the sport regardless of their age, gender, ethnicity or capability. As part of the committee, it is my hope that we will begin to break down deep-rooted issues that have for many years restricted or blocked people from getting the most out of basketball. 
What you hope to bring to the committee? 
Having worked for Basketball England for 12 years and now working for England Boxing, I have spent considerable time speaking to and understanding the issues of people within communities that feel unsupported, unappreciated and undervalued. I feel strongly that we can make positive and progressive changes throughout the support that will begin to change the way the sport is delivered. 
What you want to achieve as being part of the committee? 
My hope for the committee is that our work, presence and value is felt, acknowledged and appreciated by everyone in the basketball community 
Relevant experience: 
Head of Community Development, England Boxing

 

12 Years' experience working at Basketball England in various roles including, Interim COO, Talent Programme Manager, Education & Satellite Club Manager.

 

Founding, development and management of the Advanced Apprenticeship in Sporting Excellence (AASE) programme in Basketball

 
LinkedIn HERE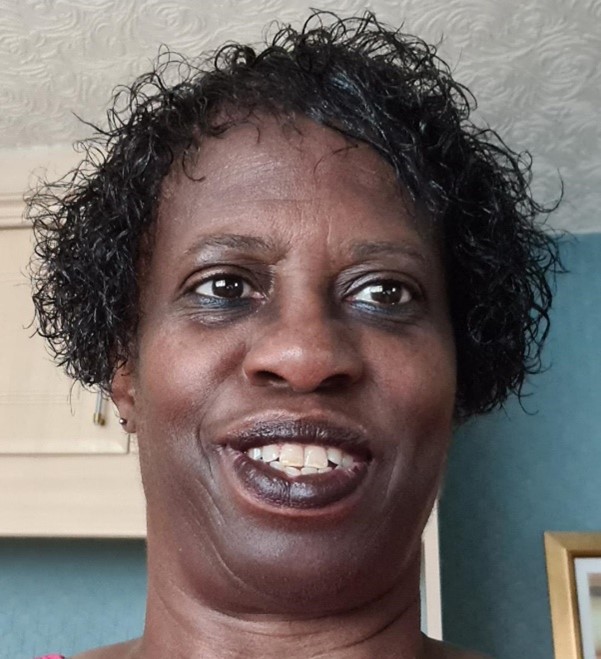 Novlette Balela OBE, Hon Doc
Why did you want to join ED&I committee? 
I joined the EDI Committee as I have been involved in basketball for over 40 years in the capacity as a player, coach, managing teams and administrator, coaching mixed teams, men's, women and girls teams in Sheffield and Birmingham. My daughter played for England U14 and U16 team, and I had to source external funding for her to play at that level. The cost to play at that level was at times unsustainable for most parents. I want all talented individuals from the streets to the podium to be able to play and excel in this wonderful and inclusive sport and that cost does not prevent no one from doing this.  
What you hope to bring to the committee? 
I bring to the EDI Committee over 40 years' experience in Equality, Diversity, Inclusion and Human Rights where I have been employed in the public and voluntary sector in senior roles.  This is an area that I am extremely passionate, committed and motivated to see change and make a difference to those that are disadvantaged, excluded or underrepresented in sport.  
I was instrumental in the development of Sporting Equals a national organisation that tackles underrepresentation of racial inequality in sport. I later developed the first national standards for Race and later Equality and Diversity involving all the home countries, England, Wales, Scotland and Northern Ireland. 
What you want to achieve as being part of the committee? 
My greatest passion and what I want to achieve is to ensure that women and girls get the opportunity to play and excel in basketball at all levels of the game, as players, officials and volunteers.  I do feel that these programmes have often been underfunded and more needs to be done to attract and retain women and girls in the sport. I also feel that we need to ensure that participation opportunities are developed for wheelchair basketball and the LGBTQ+ communities. I want to ensure that basketball is seen as an inclusive sport and minimise the barriers for people to participate or become involved in the sport at every level.  
Relevant experience: 
Awarded an OBE in the Queen's New Year's Honours in 2007 and received an Honorary Degree of Doctorate from Sheffield Hallam University in November 2007 for services to Diversity in Sport. 

 

Secured more than £2.8 million of external funding for our Sports for Communities and Volunteering for Communities projects 

 

Founder, Sporting Equals Ltd 

 

Established the very first Racial Equality Charter and Standards for Sport in the UK

 
LinkedIn HERE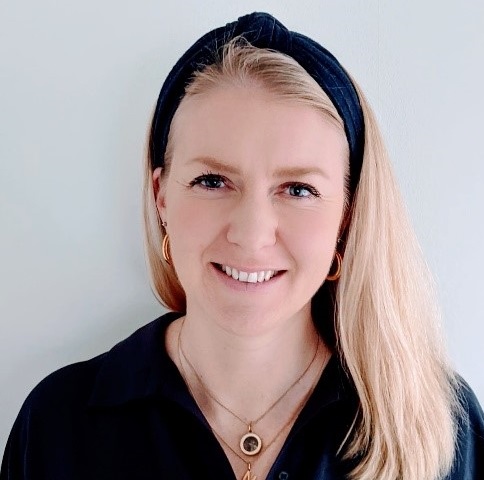 Becca Hembrough 
Why did you want to join ED&I committee?
I am excited at the opportunity to be involved with Basketball England and support the sport and its people. The formation of this committee reflects the value BE place on the people in their sport, and their commitment to ED&I, taking action and leading the way for other sports to follow. All this reflects my values and my reasons for working in sport. 
What you hope to bring to the committee? 
As an outsider to basketball, I'm bringing an objective viewpoint together with my professional experiences in female and disability high-performance sport. I am confident this group will create real impact on the landscape of basketball in England and for the people that love it, so that there are greater levels of engagement throughout the sport with enhanced experiences, and the sport thrives. 
What you want to achieve as being part of the committee? 
I am extremely passionate about ED&I and I want Basketball England to do more to promote and educate others on this subject. I am driven to increase diversity at every level and role in the sport. I want sport and its' opportunities to be accessible and reflect the diversity of our population. 
Relevant experience: 
Performance Manager - Female Golf, England Golf

 

Non-Executive Director, British Para Table Tennis 

 

Previously involved in Women Ahead Mentoring Programme

 
LinkedIn HERE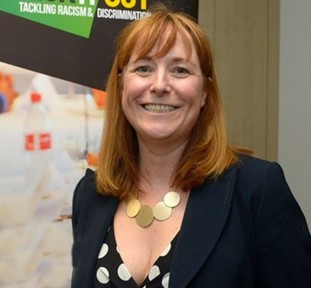 Róisín Wood OBE 
Why did you want to join ED&I committee? 
I want to join the EDI committee of Basketball England as I am a passionate supporter of inclusion within all sport. 
I played basketball badly at university so I love the game and having lived in LA was able to see it played at the very highest level. However, at whatever level you play I believe sport has the capacity to reach into all communities and provide a platform for education and equity. 
Having been the CEO of Kick It Out for nearly 10 years I have seen the power that a sport can have in tackling discrimination and promoting inclusion and diversity. 
What you hope to bring to the committee? 
I want to share my experience in campaigning around these issues, working with the governing body and clubs, players, fans and grassroots organisation in embedding EDI at every level of basketball. 
What you want to achieve as being part of the committee? 
I would like Basketball England to raise its profile within this arena to ensure that the game's participants not only are diverse but that is also reflected in how the game is managed and governed. Clear EDI data which is publicly monitored is required to set baselines and develop targets.  
The moral case for inclusion is obvious but I would also argue from all of the research undertaken, that the business case for all EDI work clearly demonstrates that diverse teams are more productive, more committed, have greater retention rates and are better at problem solving.  
Relevant experience: 
European Advisor, UCFB's Global Institute of Sport Industry Advisory Board, advising the board on matters such as

community inclusion, strong diversity practice and equality policies.

 

Previously CEO, Kick it Out 

 

Head of Equalities within the Football Foundation 

 
LinkedIn HERE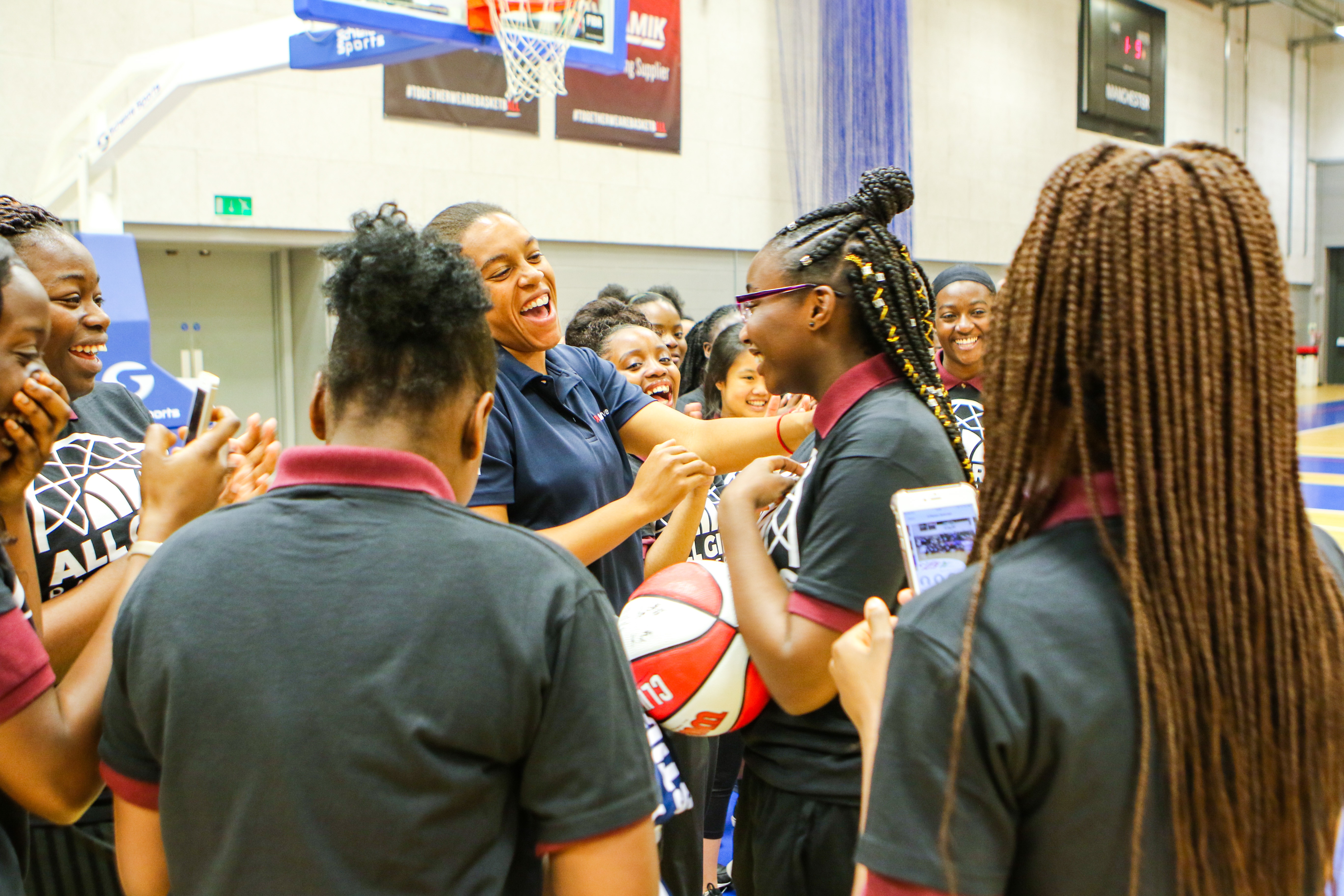 Rheanne Bailey 
Why did you want to join ED&I committee? 
I joined the EDI committee as I felt it was somewhere I could add a lot of value. It's something I'm passionate about and would like to listen to the members on their experiences and put steps in place to ensure everyone is getting the positive experiences they deserve.  
What you hope to bring to the committee? 
I hope to bring a new perspective and diversity of thoughts and experiences. 
My network allows me to reach out to members and discuss how their experiences affect how they participate and how they feel about basketball. It also helps me understand from a member perspective how as a governing body we can be more inclusive. 
Over the past 12 months I have worked alongside BE to help improve equality and diversity policies, review complaints and discuss cases of discrimination, development of a curriculum, took part in campaigns for promotion and education of others using my own experiences and advised the governing body on next steps to take. 
What you want to achieve as being part of the committee? 
To be able to provide clear processes so concerns can be raised quickly and easily. To put tools in place to ensure all members within BE are up to date and educated on equality, diversity and inclusion and how they can improve it within their clubs.  
To help try and create a sport where everyone feels welcome, respected and included. People can walk into any club/ event anywhere and feel safe from discrimination or an ism of any kind.  
Relevant experience: 
Women's Basketball Development Officer and Physiotherapist, MMU Sport

 

Professional Basketball Player, Manchester Mystics

 
LinkedIn HERE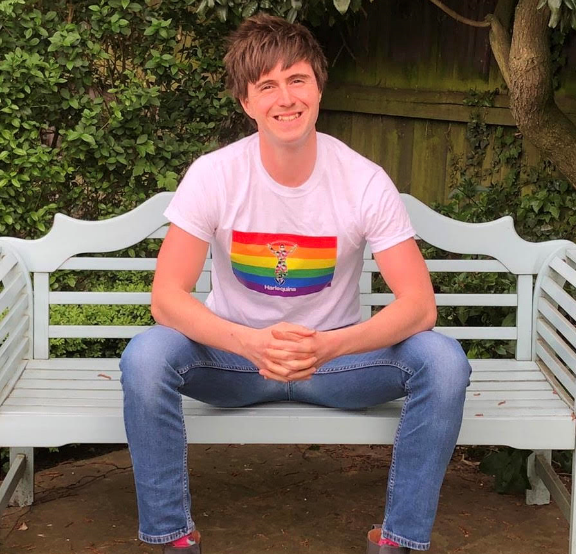 James Swanson
Why did you want to join ED&I committee? 
I wanted to join the Basketball England ED&I Committee because I want to work with a progressive and forward thinking national governing body who authentically want to pursue positive action, inclusive dialogue, and meaningful change.  
What you hope to bring to the committee? 
As a result of my diverse and broad background, I hope to bring a global lens on the industry, experience from a range of sports, an understanding of how to drive organisational change, and a solid grasp of purposeful academic research to the committee.   
What you want to achieve as being part of the committee?
I look forward to working with a group of likeminded people who share a passion for equality, diversity, and inclusion to review present policies and procedures, and effectively collaborate to launch impactful initiatives and build Basketball England's long-term strategy.  
Relevant experience 
Manager, fan experience & member engagement @ Harlequins FC. Oversaw inaugural LGBTQ+ Pride Game and LGBTQ+ themed matchday

Project led own MBA programme's inaugural 'Diversity in Sports Business' panel in partnership with the Tampa Bay Lightning
LinkedIn HERE 

Carl Ntifo 
Why did you want to join ED&I committee?
When I learned about the formation of the EDI committee, I knew I had to contribute. I've been involved in equality and diversity projects in a number of organisations and the opportunity to help apply what I've learnt to the sport I love is one I couldn't pass up.  
What you hope to bring to the committee? 
I hope to build on the unique and different perspectives already on the committee. With such a successful and driven team already in place, I'm excited to contribute to the evolution of the sport.  
 
As a long-standing basketball player and queer black man, I am confident I can bring a different voice to the group and make my contribution count. 
What you want to achieve as being part of the committee? 
My goal is to help the committee further it's good work in the EDI space to reach and inspire more people within basketball. Every sport has its challenges, and working together, we can help create a more welcoming and diverse sport which has helped me immensely on my journey. 
Relevant experience: 
LGBT+ sports officer at Loughborough University

 

Semi-professional basketball player and currently plays for the Loughborough Riders in NBL Division One

 
LinkedIn HERE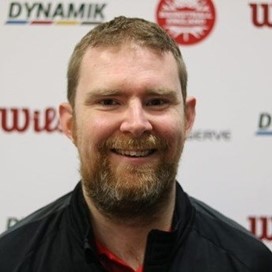 Zach Meekings
Why did you want to join ED&I committee? 
I am a passionate and dedicated advocate for improving access to sport for under-represented groups with more than ten years' experience of working in delivery, administrative and governance roles to increase equality, diversity and inclusion within basketball in particular. 
I want to tackle the challenges that exist for minority and socially excluded groups in accessing our game and an understanding of how we can remove these barriers to improve social inclusion and increase access to all of the opportunities that our game offers. 
What you hope to bring to the committee? 
As a lifelong fan and participant of basketball, I have extensive experience at almost every level of both the men's and women's game including roles as a player, NBL, WBBL and National Team Women's coach, qualified official and administrator. 
This journey has so far provided me with a strong ability to understand, relate to and communicate with people from lots of different backgrounds and experiences in every part of our basketball community and build positive and fruitful relationships with stakeholders. 
What you want to achieve as being part of the committee? 
I believe I can utilise my skills and share my experiences and resources with the rest of my colleagues to help tackle discrimination and promote a fairer, more respectful game for all. 
Ultimately to be an advocate for, and driving improvements in, equality, diversity, and inclusion within basketball. 
Relevant experience: 
London Lions, WBBL Assistant Coach

 

Basketball England U14 Girls Assistant Coach

 
LinkedIn HERE 

Ashlea Smith
Why did you want to join ED&I committee? 
Equality, Diversity and Inclusion are extremely important to me. I want to be a part of creating genuine, positive impact in the game that I love and this platform was the perfect opportunity to do so.  
What you hope to bring to the committee? 
I plan to add value to the committee by sharing my skills and knowledge gained through my current role as Strategic EDI lead in the Sport Development Sector. I also aim to share my lived experiences as a WOC who has experienced the game as player, coach and official to ensure positive experiences for the upcoming generation.  
What you want to achieve as being part of the committee? 
I am looking forward to supporting Basketball England to improve their policy and practice whilst learning from the diverse, and skilled team I'll be working with. I am optimistic that this group can create tangible change to ensure that the game is more accessible and inclusive to all.  
Relevant experience: 
Head of delivery, Living Sport. Responsibly for Strategic Equality and Diversity Lead

 

'Play with Pride' project lead, which leads LGBT+ inclusivity in sport and physical activities

Initiated the first Basketball England-funded Learning Disability Basketball Satellite Club within the country
LinkedIn HERE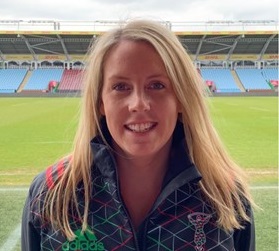 Sarah McQueen
Why did you want to join ED&I committee? 
My passion for the game started when I was 14, but I had to play in a women's league as there were not the opportunities that I have seen in Yorkshire. Sadly, 20 years later having recently gone back to South London for a couple of years, I saw similar aged girls having to play at scrimmage sessions that I attended, due to the lack of opportunities, awareness, support or funds. I would like be part of a committee that drives change, so that your background or where you live does not matter. It is imperative to raise awareness that basketball is accessible to all and that everyone has an opportunity to play no matter your age, disability, gender reassignment, race, religion, sex and sexual orientation. 
What you hope to bring to the committee? 
With 11 years of experience with Sheffield Hatters Basketball Club, including as a Trustee, I have direct and relevant knowledge and understanding of the sport, from the perspective of a volunteer through to management. 
This knowledge will help support my input into supporting this infrastructure to make positive changes around equality, diversity and inclusion, whilst recognising the challenges in terms of resources. I feel there are some quick wins, along with best practise and communication that could help achieve this. Whilst we continue to implement changes that will impact the game moving forward. 
I am somebody that presents solutions, takes action and offers support. 
What you want to achieve as being part of the committee? 
I would love the opportunity to be part of a team that can make a real impact and change for a sport that I have cherished since childhood, whilst breaking down barriers that clubs and the NGB face. 
I believe Basketball England should look to innovative, advocate best practice, and drive change, to achieve the core purpose and objectives on a national through to local level. 
Relevant experience: 
Employer Partnerships Officer, Sheffield Hallam University

 

Sheffield Hatters Basketball Trustee

 
LinkedIn HERE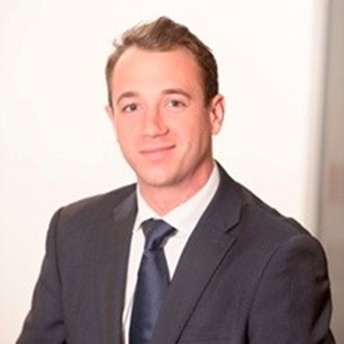 Alex Brook
Why did you want to join ED&I committee? 
I am a sports and employment lawyer, with several years' experience advising on equality issues in particular. I am passionate about sport and I am involved with a number of charities that use sport to help children and young adults from disadvantaged backgrounds, as well as being a member of the Employment Lawyers' Association and Women in Football. 
What you hope to bring to the committee? 
I have a comprehensive employment and HR practice that covers the full range of Equality Act 2010 and safeguarding matters. I regularly advise a range of sporting governing bodies, clubs, players and agents, from the highest-profile household names to amateur athletes and clubs, on all of their employment and commercial contract needs, from day-to-day HR and safeguarding policies and procedures and data protection arrangements, to prominent, newsworthy projects, disputes and claims. 
I hope to be able to use my experience of working with a broad range of sports governing bodies, clubs and athletes to assist the committee in driving participation as players, coaches, officials and other roles to help people to access basketball and all the opportunities that sport can provide.  
What you want to achieve as being part of the committee? 
I am a passionate sports fan and I have gained so much from sport, both personally and professionally, that I am keen to offer my assistance wherever I can to increase access to sport and to opportunities within it.  
Relevant experience:
Associate, Employment, Commercial and Data Protection – Onside Law

 

Non-Executive Director, Northamptonshire Football Association

 

Acting Director of Legal and Governance, World Sailing

 
LinkedIn HERE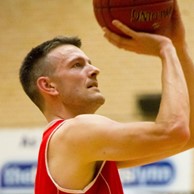 Jon Stonebridge
Why did you want to join ED&I committee? 
Throughout my career I have always been drawn to roles where I feel that my knowledge and skill-set can make a positive difference in people's lives. This is what drives me from day to day and in my career pathway. Over the course of my working life this has led to me working with at-risk individuals in some of the most deprived areas of the country. When it comes to equality, diversity and inclusion I know how important focusing on these areas is to increase opportunities for underrepresented groups.  
What you hope to bring to the committee? 
I have a great knowledge of disability sport, more recently this has been focused around basketball. I understand the barriers to sports participation people with a disability can face, this was pretty much the title of my dissertation. I understand the sports pathways for people with a disability in basketball.  
I have seen every positive and every negative that basketball has to offer. I have seen it from the perspective of a British Basketball League team to a team entering D4 National League for the first time. I have also worked for different clubs at different levels of the club structure. I feel that this experience is vital for working in sport in this country as I can understand the pathways, from participation through to competition. 
What you want to achieve as being part of the committee? 
I want to help Basketball England to make positive changes in areas of the game that need it the most. I would want to continue to help grow and develop sporting opportunities to make a positive change in people's lives.  
Relevant experience:
Mencap Round the World Challenge Central England Project Manager 

 

Basketball England, National Disability Participation Officer 

 
LinkedIn HERE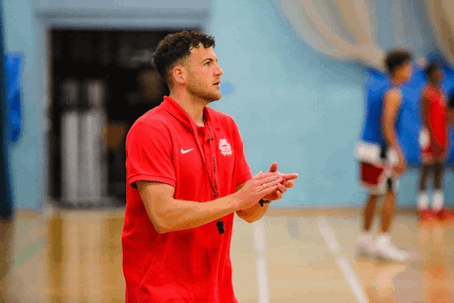 Billy Beddow
Why did you want to join ED&I committee? 
Over the last few years I have been reading, discussing and writing about issues of equality, diversity and inclusion. When I heard about this committee and those involved I knew it was a great opportunity to not only continue my own journey, but also to act, influence, inspire and engage with the wider basketball community as a whole on issues that are essential to ourselves and our communities.
What you hope to bring to the committee? 
As a basketball coach in this country, I'm aware of how lucky I am to coach such amazing young people in such an amazing sport. Basketball however has always been the vehicle to tackle and teach around bigger topics such as equality, diversity and inclusion. I hope to use this position within our game to reach out and educate, empower and support wherever possible.
What you want to achieve as being part of the committee? 
A safer, more enjoyable and fairer place for our basketball community to thrive.
Relevant experience: 
GB U20 Men Team Manager

England U15 Boys Head Coach

Kent Crusaders U18 Premier Head Coach (2017- 2021)

 

Safeguarding officer Kent Crusaders