Great Britain's U23 men bagged another win over Spain on day two of their second block of 3x3 Nations League action.
The GB men and women again had a demanding day on stop five of the tour in France.
Both continued to develop their 3x3 skills against experienced, talented opponents.
The GB Men - Flynn Boardman-Raffet, Veron Eze, Eljay Morris and Evan Walshe - went down 22-10 to Israel in their opener but then beat Spain for the second day running.
After bettering the Spaniards by a point yesterday, GB nicked it 20-19 after regulation time finished 18-18, Walshe sealing the deal from the line.
GB Men's coach Krumesh Patel said:
"The guys here are learning to adapt but we've started too slow in the first games and improved in second.
"The aim tomorrow will be to start better and hopefully continue. The guys have done great and have already gained more wins this tournament than first one."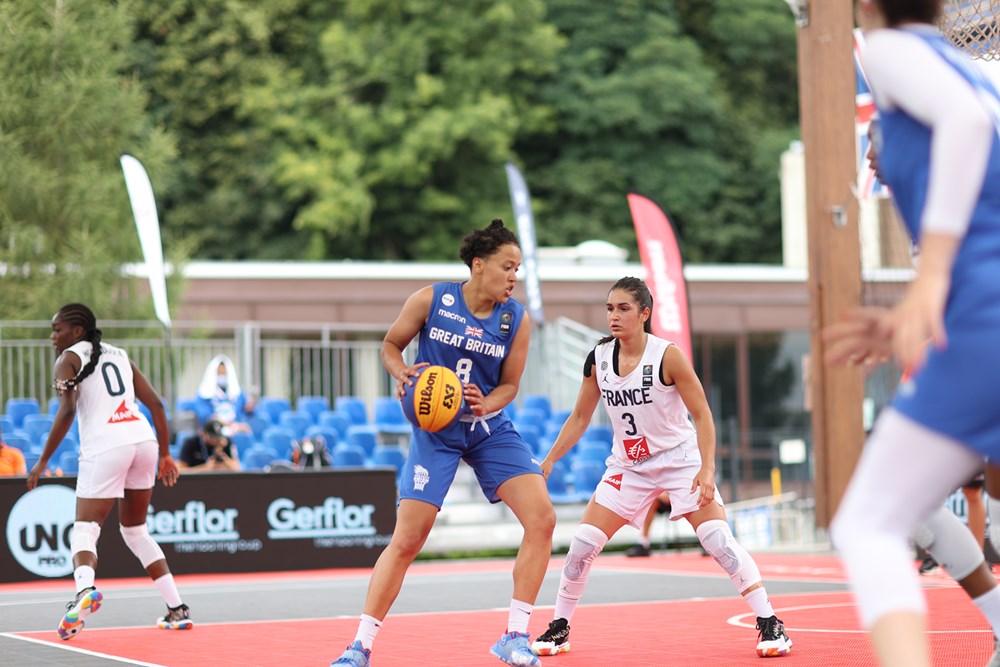 Paige Robinson, Loren Christie, Katie Bennett and Ebony Horton of the women's team again faced two arduous tasks, going down 14-3 to the USA and 18-4 to France.
GB Women's coach Kenrick Liburd said:
"We improved on the defensive side of the ball today, against two of the better offensive teams in the tournament and played with a better level of togetherness. We must start to capitalise on the chances that we create tomorrow."
The teams were entered as part of a collaboration between Great Britain Basketball and Basketball England to help prepare Team England players for next year's Commonwealth Games and set about improving the GB national teams' 3x3 rankings. 
They will be back on court tomorrow for Stop 6 with the action livestreamed on the FIBA 3x3 YouTube channel and the Basketball England and Great Britain Facebook pages.