Basketball England launches a new #GameTime campaign today to coincide with the one-year-to-go celebrations for the Commonwealth Games.
With Birmingham 2022 fast-approaching, basketball will be running, jumping and slamming onto screens as it returns to the international stage in the fresh, exciting 3x3 format.
The #GameTime campaign will:
Highlight and support Team England as they go for gold at the Games and showcase 3x3 basketball #TeamEngland
Promote and enable the improvement of outdoor courts in local communities as part of Project Swish, creating great places to play #ProjectSwish
Encourage even more people to get involved in basketball through playing and coaching and more #GetInvolved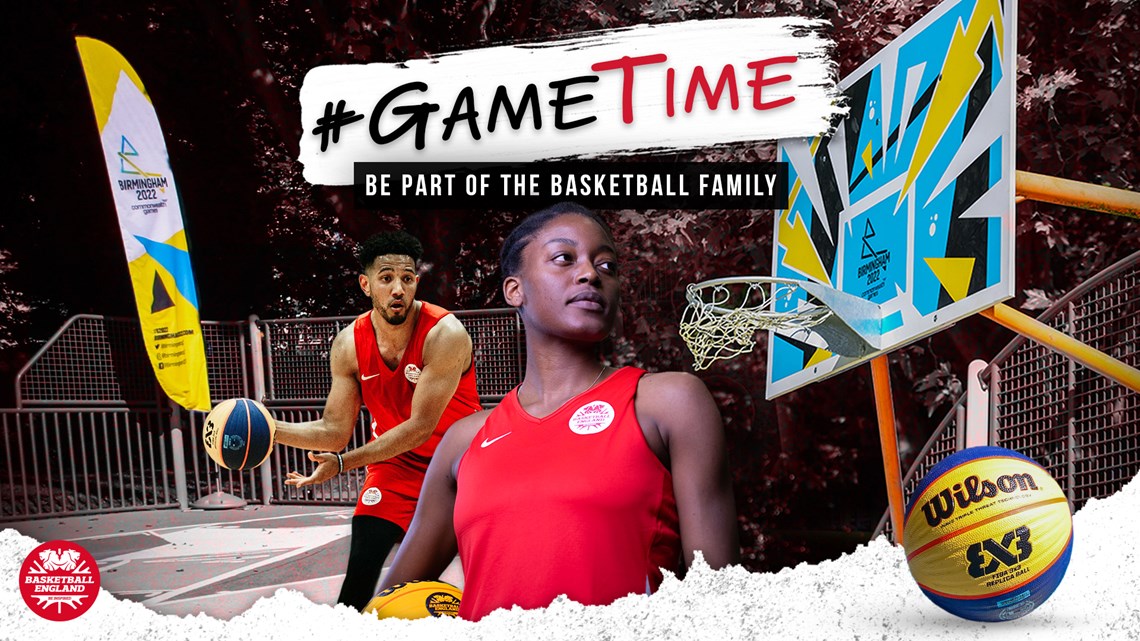 The launch of the new campaign ties in with the one-year-to-go celebrations in Birmingham today, where Basketball England will host a special 3x3 pop-up court at the heart of the city in Centenary Square.
There will be demonstrations of 3x3 basketball – currently wowing audiences at the Tokyo Olympic Games – featuring elite player appearances, fun games and prizes for members of the public throughout the day.
The 2022 Birmingham Commonwealth Games will be a huge event, with millions of sports fans watching 72 countries taking part in 19 sports. 3x3 basketball, a relatively new, evolved version of the sport, has been added to the schedule and will be viewed live by thousands of spectators.
Stewart Kellett, CEO, Basketball England said: "We are building optimism as we return to play and prepare for the Commonwealth Games.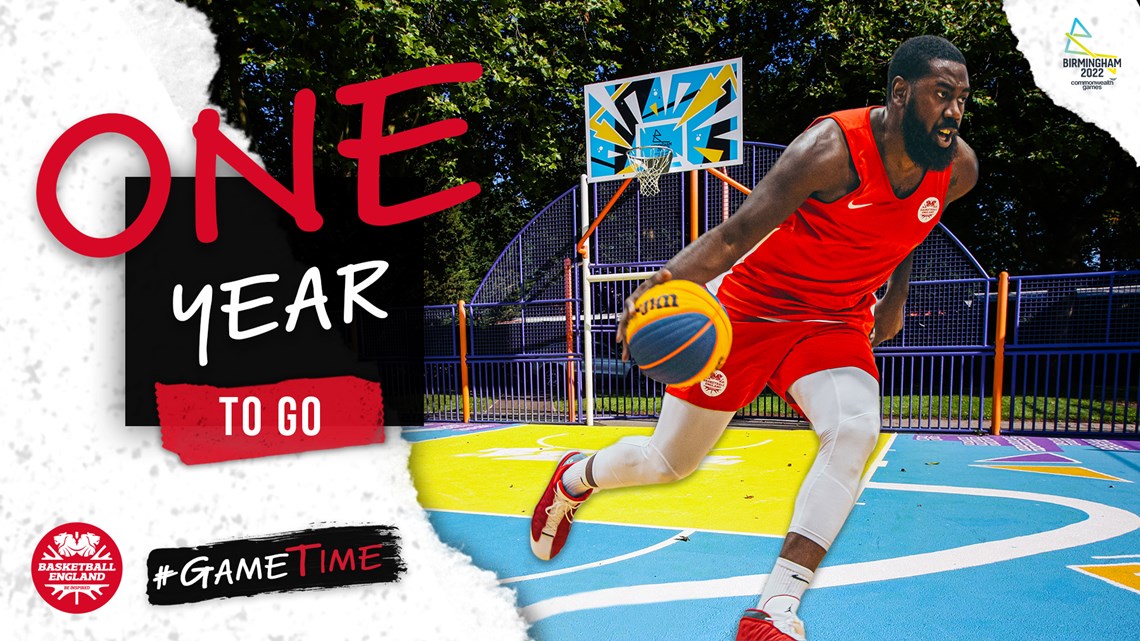 "3x3 basketball is an evolution of the game and one of the most accessible sports in the world; it can be played by anyone, at any age or ability.
"As we launch #GameTime we aim to enable even more opportunities for organisations and people across the whole game. We encourage everyone go to the Basketball England website and get involved because basketball truly has the power to change lives."
Fans of the game are encouraged to visit the new Team England and 3x3 basketball hubs on the Basketball England website: basketballengland.co.uk to find out about the Commonwealth Games and the Team England players, learn more about 3x3 basketball and how people can get involved in the game.
Join the campaign and promote your activity using the hashtag #GameTime