Great Britain slipped to 0-2 in their Women's EuroBasket 2023 qualifying campaign with defeat in Estonia.
After going down to Greece in their opener in Manchester on Thursday, coach Chema Buceta's team fell just short again in Tallinn on Sunday afternoon, losing 72-69.
Leading by six at half-time, GB couldn't maintain their advantage after the break despite a late push with an off-night from three-point range contributing to their problems.
Azania Stewart had 17 points and 12 rebounds to lead the Brits' effort, with Holly Winterburn scoring 14 and Chantelle Handy 13.
GB started with Rachael Vanderwal, Hannah Robb, Karlie Samuelson, Cheridene Green and Stewart, though Samuelson exited quickly after being on the receiving end of the first of a number of hard fouls.
Stewart posed the biggest first-quarter threat for Buceta's team, hitting seven points as a Samuelson three tied it at 19-19 after the first period.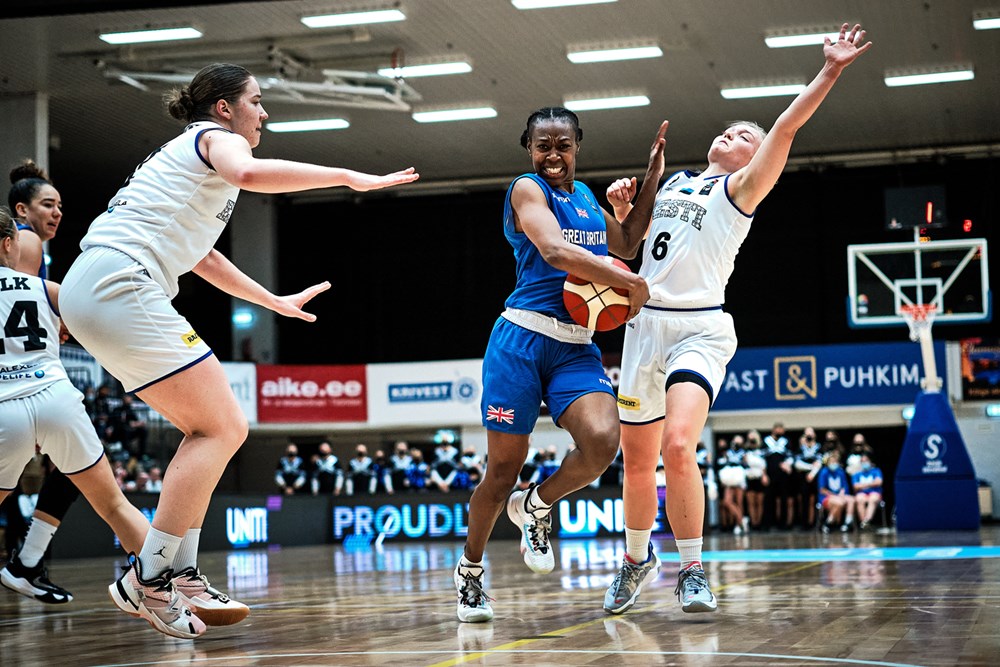 Productivity from Stewart (six points) and Handy (eight points) and some gutsy play from Samuelson helped GB into a 41-35 half-time lead.
But Estonia asserted themselves more in the third with the teams going into the fourth level at 51 apiece.
A Winterburn three brought them back into it at 70-67 with around a minute to play and a Handy two closed the deficit to a point.
But two made shots from the line gave Estonia a three-point advantage with a couple of seconds left. Georgia Gayle appeared to be fouled on a last-gasp effort from distance, but she was deemed out of bounds as she took it and GB ran out of time.
Johanna Eliise Teder caused Great Britain problems with 15 points and Maaja Bratka (13) and Laina Mesila-Kaarmann (13) chipped in too for the home team.
.