Team Newcastle University will face Derby Trailblazers in the second L Lynch Trophy final in January after two eye-catching semi-finals.
Derby earned their spot by doing what few have done in recent years in beating the visiting holders Solent Kestrels 92-77.
It's the first time the Kestrels have missed out on making an NBL final since 2018/19, though there is still plenty to play for in other competitions this season.
Newcastle are finalists courtesy of a hard-fought home 92-88 home win over Reading Rockets.
The pair will face off at Sheffield's Ponds Forge on 2 January.
The Trailblazers' Sunday win was all the more stunning as they were 17 points down (51-34) at half-time. They turned the tables in remarkable fashion after the break, holding their illustrious visitors to just six third-quarter points, while pouring in 35 of their own to set up a big victory.
Blake Bowman led the Blazers with 22, Malcom Smith hit 21, while Rahemm May-Thompson had 15 and Ray Bruggeman scored 13 and dished out 10 assists.
Cole Gentry and Orlan Jackman paced the off-key Kestrels - who fell to Hemel Storm in league action the day before - with 19 apiece.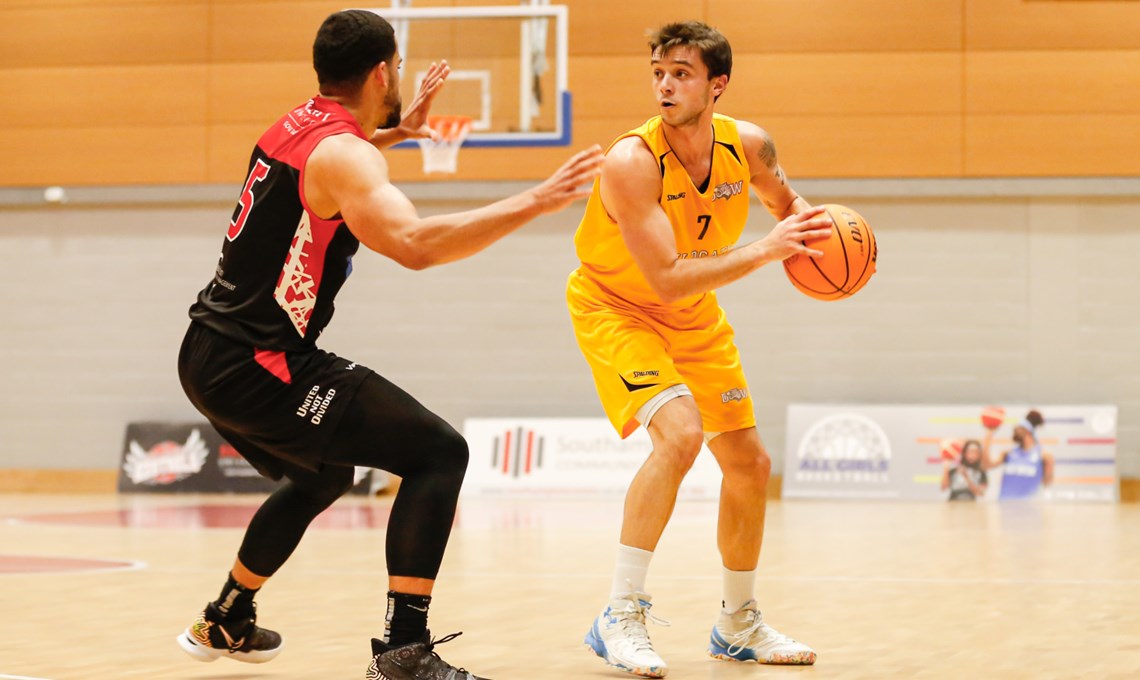 Newcastle had already knocked off Reading on Saturday with Brendan Federici and Martyn Gayle both playing the full 40 minutes to chip in 26 and 24 points respectively.
They also had to come from behind, with Rockets - led by Tyler Cartainio's 25 points and 15 rebounds - holding a 56-43 half-time advantage.
But Newcastle got the job done after the break, stemming their opponents' scoring, to seal their final spot.
L Lynch Trophy Semi-Finals 
Saturday, 11 December 
Team Newcastle University 92-88 Reading Rockets LIVE STATS / LIVE STREAM
Sunday, 12 December 
Derby Trailblazers 92-77 Team Solent Kestrels LIVE STATS / LIVE STREAM
The final will take place at Sheffield's Ponds Forge on Sunday, 2 January (12pm) ahead of the BBL clash between  Sharks and Leicester Riders.
Tickets can be bought using the button below.
About L Lynch Plant Hire & Haulage  
With an expansive fleet of modern plant and equipment, Lynch Plant Hire & Haulage provides operated, self-drive and contract hire plant to a variety of sectors within the construction arena. Contracts within the civil engineering, rail engineering, public utilities, ground works, highways maintenance, demolition and winter maintenance sectors all offer Lynch the opportunity to build a wide portfolio of skills within a variety of areas. 
Main image: Lauren Newman
Main image credit - Lauren Newham