Saturday's L Lynch Trophy Final will be streamed live on the Basketball England YouTube channel.
Following the semi-finals, the excitement now builds towards inaugural showpiece between Solent Kestrels and Thames Valley Cavaliers, a contest that promises to be a thrilling encounter between two of the best teams in the National Basketball League's top flight.
Sixteen teams entered the group stages back in October and Russell Levenston, representative of NBL Division 1 clubs, said: "It's been great to work with NBL Division 1 clubs, Basketball England, L Lynch Plant hire and Five Star trophies to create a basketball tournament that has seen over 80,000 views on livestream.
"Thank you to everyone who has helped and supported in the success of this competition."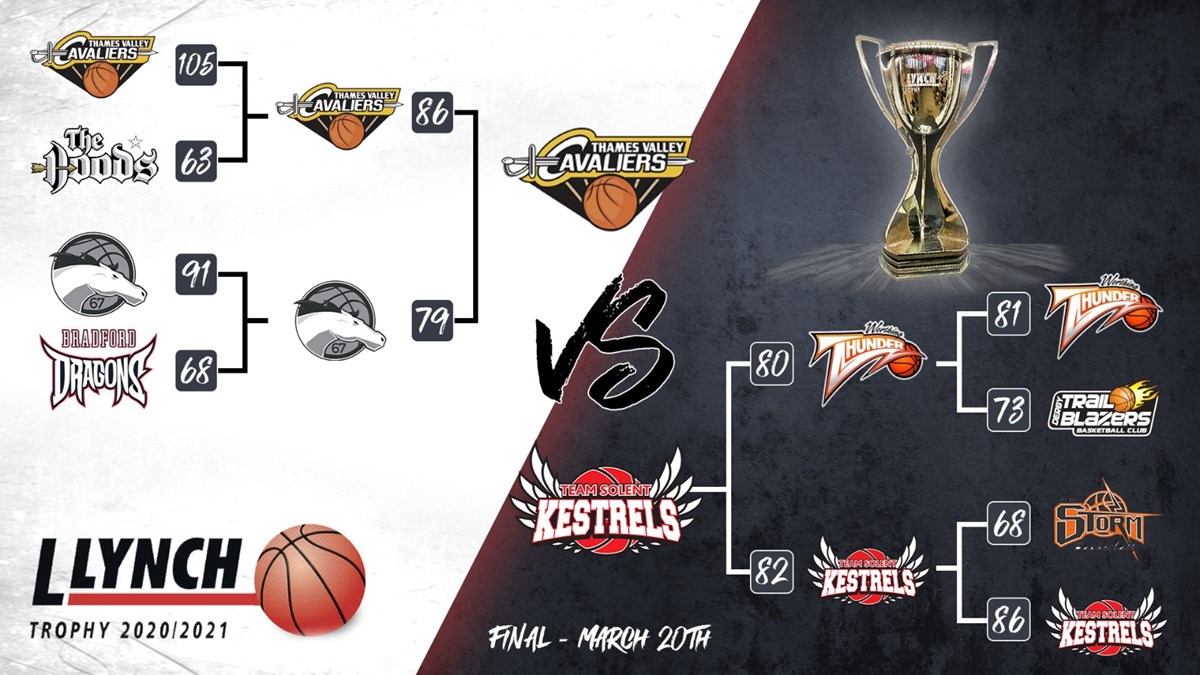 The final will be hosted at the Morningside Arena in Leicester with a 6pm tip-off. The trophy and the medals have been donated by trophy sponsor Five Star Trophies who, like L Lynch Plant Hire, are based in Hemel Hempstead.
Ross Kemp of Five Star Trophies said:
"We are delighted to sponsor the new Trophy and provide all the medals for players and officials and of course the winner's trophy for the final. Being a national provider to just about all kinds of clubs and sports, including Premiership and National League football teams, we look forward to meeting everybody connected with this exciting new event."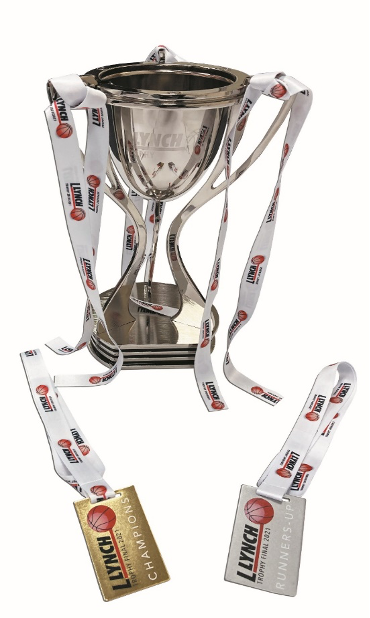 Max Rossi, Marketing Manager at L Lynch Plant Hire & Haulage, said:
"We are really excited about Kestrels and Cavaliers coming head-to-head at the Morningside Arena this weekend for the final. Players have been working hard to get to where they are and we are proud to be cheering them to win. It means a lot to us to be involved in the sport. So much time and effort has gone in to make this final a reality - it will be an awesome game to stream live. Let's see who's going to be taking the L Lynch Trophy home!"