The first weekend of 2021 provides a pair of NBL games, alongside an interesting L Lynch Trophy quarter-final in the Midlands.
Derby and Worthing will battle it out on Sunday for a spot in the semis, with Saturday's action headlined by the return of two teams who played only twice between them in 2020 as BA London Lions host Essex Rebels.
Tomorrow's other remaining game sees Team Newcastle travel down to Loughborough to face the Riders.
We take a look at all three of this weekend's games below, with links to live stats at the bottom of the page.
BA London Lions (1-0) v Essex Rebels (0-1)
Both these teams start 2021 feeling pretty fresh as, for obvious reasons, neither side was able to take to the court much before the mid-season break.
Barking's sole win on the season came back in mid-November as the Lions knocked off Loughborough 91-86 thanks to 21 points from Jase Harrison.
To find Essex's last taste of competitive action you need to go back to the first weekend of the season when the D1M newcomers faced the daunting prospect of a trip to face reigning champs Solent. The Rebels dipped out 98-64 in late October, but that's a fate suffered by all that have played the Kestrels in the NBL for quite some time.
These two teams did lock horns during the pre-season as part of their pool in the L Lynch Trophy, where 24 points from Veron Eze pushed BA to an 86-74 win.
With so little recent action to draw from, tomorrow's contest could well come down to who can shake the rust of quicker, no easy feat in what has been a difficult season for all.
.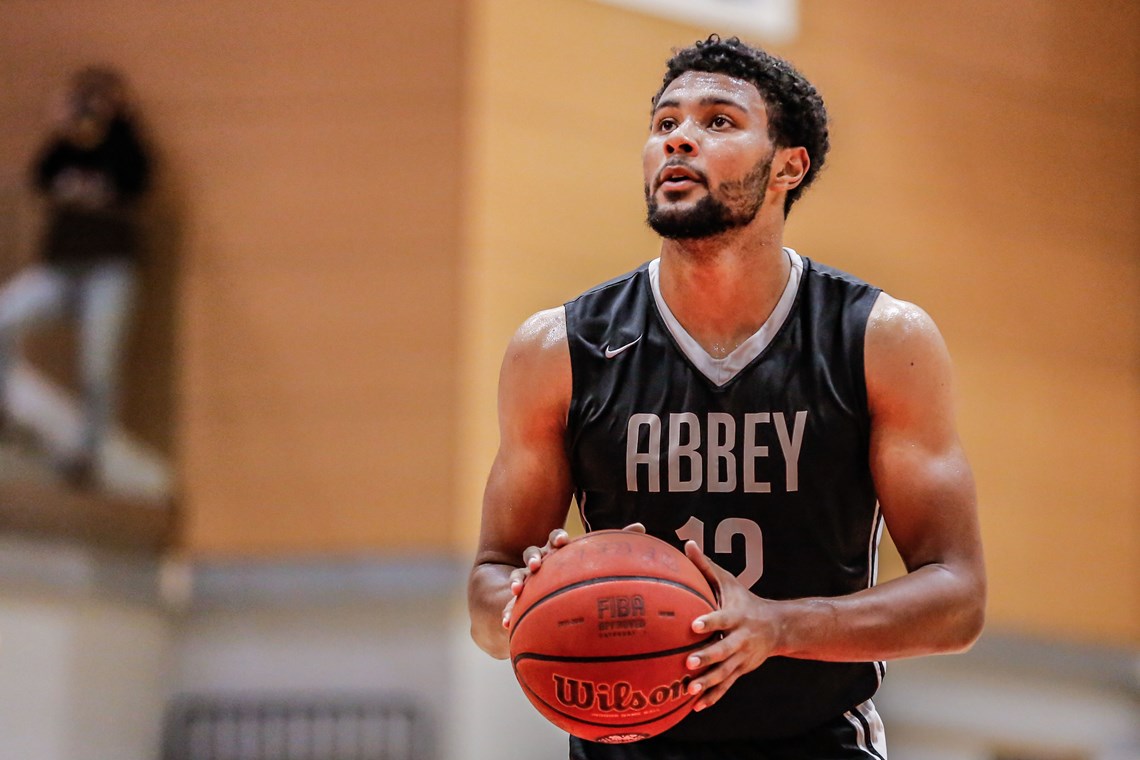 Loughborough Riders (2-3) v Team Newcastle University (4-2)
Two teams with plenty of quality clash tomorrow afternoon as Newcastle make the trip south to face Loughborough.
Picking up results in pairs before the mid-season break, Newcastle won their opening two games, dropped the next two, then finished 2020 with another two Ws. One of those December results was a victory against the Riders as Newcastle used a 27-11 final quarter to win 77-74 in the North East.
Loughborough have also struggled to string positive results together, with their modest two game win streak being snapped during their final game of 2020, that close loss to Newcastle.

Both teams have match winners at their disposal, with the Knight's Ronald Blain (#1), David Moya (#6) and Brandon Federici (#10) all appearing on the D1M efficiency leader board.
For the Riders, Kyle Jimenez is on pace for a potentially record-setting campaign in terms of assists per game. He currently averages 11.2 per outing, a truly impressive mark for any player.
The current D1M record belongs to BA London Leopards' Vernon Teel who put up 8.6apg over 24 contests in 2011/12, so Jimenez is still ahead of the curve if he can keep this pace going.
.
L Lynch Trophy
Derby Trailblazers v Worthing Thunder
Two teams looking to continue their journey in this year's L Lynch Trophy, Derby and Worthing will be going all out on Sunday to claim a valuable win.
Playing at Nottingham Wildcats Arena, Derby's current home away from home, Worthing will have their work cut out for them if they want to progress to the semi finals.
In four NBL games to date this season Derby are 4-0 on their own court, including their most recent victory, an 88-48 dismantling of Leicester Warriors. 
Oliver Stanley and Jacob Conway make up one of the top duos in D1M, with Stanley (#3 for efficiency, #1 for rebounds and blocks) continuing to be one of the league's best forwards and American import Conway (#4 for efficiency, #10 for points per game) keeping the score board ticking with 21.0 points per game.
In terms of offence, it's hard to beat Worthing's Cam Hildreth though. Averaging a league best 33.3ppg, that production hasn't always translated into wins as the Thunder sit at 2-3 on the season.
With a victory in their final game before the mid-season break, topping winless Oaklands 83-77, Worthing would like to keep that momentum going to start the new year.
Derby head coach Matt Shaw said: "It's never easy when it's a straight knock out game and I think like most teams in this league, you've got to show up and work hard if you want to come away with a win.
"It's also a bit tricky because we haven't played for a while, but I guess that's also the same for then and my gut feeling is that if we play well, we should win the game."
.
.
This weekend's fixtures:
Saturday 9 January
2pm - BA London Lions v Essex Rebels - LIVE STATS
3:30pm - Loughborough Riders v Team Newcastle University  - LIVE STATS/LIVE STREAM
Sunday 10 January
2pm - L Lynch Trophy - Derby Trailblazers v Worthing Thunder - LIVE STATS/LIVE STREAM
Main image credit - Luke Simcock