GB Women this morning learned of their opponents for the upcoming EuroBasket Women 2023 Qualifiers as they were drawn into Group G alongside Greece, Portugal and Estonia.
Both Greece and Portugal are familiar opponents for GB, having played both in the Qualifiers for 2019's tournament.
Coach Buceta's side ended that qualification window with a 5-1 record, with a 61-59 loss in Greece the sole defeat, and GB will be aiming to replicate that success over the next 18 months.
Having missed out on EuroBasket 2021 this summer, GB will be looking to bounce back and repeat the remarkable achievements of 2019 – finishing a historic fourth at a memorable tournament in Belgrade.
Speaking after the draw from the team's camp in Manchester, Head Coach Chema Buceta is focused firmly on preparing the team to be ready for November's opener:
"We have to respect all of the teams in this draw and focus on ourselves to be competitive from the first game in order to qualify for our next goal of EuroBasket 2023.
"It is important that there is a common effort to help our players be in the best shape from the beginning of these qualifiers. We will be thankful to all clubs to collaborate to achieve this big challenge for British Basketball."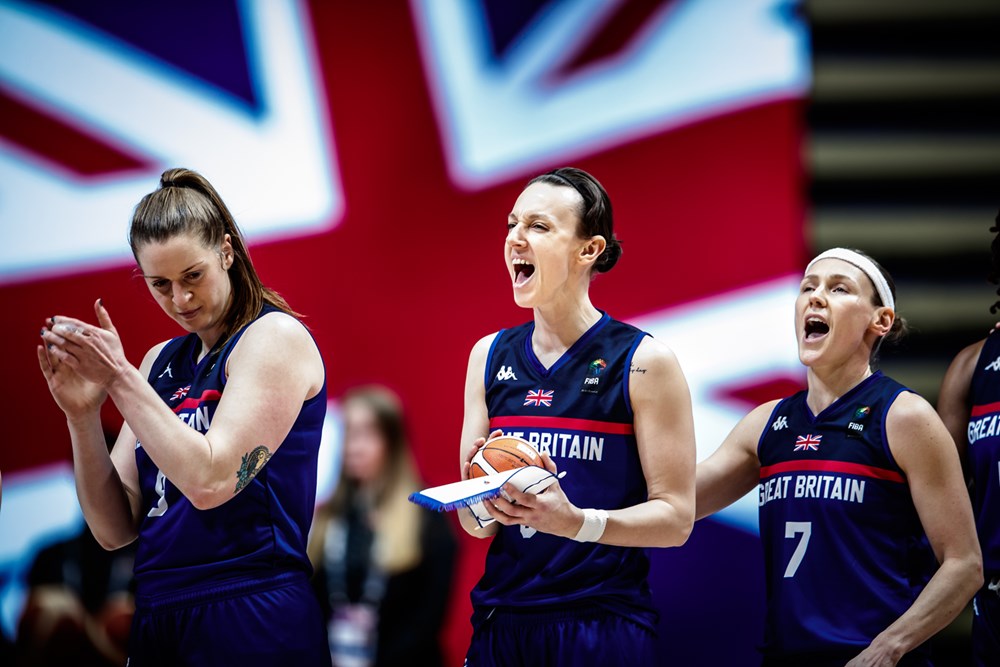 Captain Chantelle Handy discussed the importance of getting GB back onto the European stage following the disappointment of missing out on 2021's finals:
"We are excited about the draw. We know Greece and Portugal well as we've had them in the qualifying windows in the past. We need to focus on us and what we need to do in order to win.
"We know it will be hard as all the teams in our group are tough so it will be a fight in every game. We have to get back on track so our development over the next year and half is very important to our success."
The Qualifiers will be played over three windows: November 11-14 2021, November 24-27 2022 and February 24-27 2023.