GB Basketball firmly put itself on the 3x3 map with impressive showings from the men's and women's teams out in Romania at the FIBA 3x3 Europe Cup Qualifying Tournament, with the women's qualifying for September's FIBA 3x3 Europe Cup Finals.
Teams have been entered as part of a collaboration between Great Britain Basketball and Basketball England to help prepare Team England players for next year's Commonwealth Games and set about improving the GB national teams' 3x3 rankings. 
The Women's side, led by GB legend Stef Collins, went undefeated throughout the day's events as they knocked off second-seed Hungary in their opening Pool B outing 17-12, before rounding out the pool games with a 21-13 win over Slovakia and winning their elimination game against Belarus.
Julius Joseph's Men's side won two of their three Pool D games, narrowly losing out to the very impressive Ukrainian side 16-12 in their first outing before thumping Kosovo 22-13 and Hungary 18-9, before falling short to second-seeded Lithuania in the Elimination Round.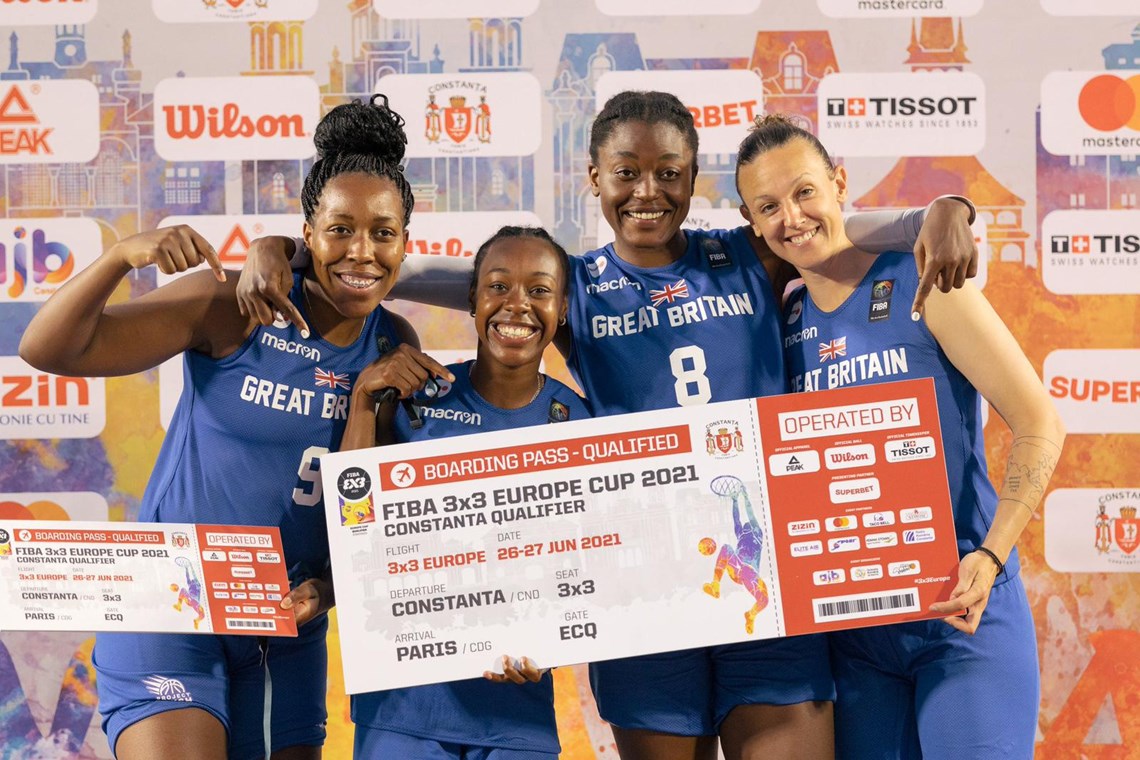 Women advance
The lowest seeds in the Women's competition, GB were undaunted as they shone out in Romania with Temi Fagbenle ranking as the seventh-highest scorer in the pool games with 13 points, despite playing a game less than some of those players ranking beneath her.
Chantelle Handy and Shequila Joseph also ranked highly with ten apiece, and London Lions livewire Shanice Beckford-Norton added five, whilst also making some big plays on the defensive end to help set the tone for Collins' squad.
The elimination game against Belarus was a back-and-forth contest, with GB Women's leading 4-2 after a strong start with big plays inside from Fagbenle and Joseph, before Belarus found their range from outside and kept GB at arm's length until the final three minutes when the score was deadlocked at 11-11.
A late timeout was well-used as some big plays from Beckford-Norton with one minute to go in the decider gave GB two-point lead which they would hold onto to qualify for the FIBA 3x3 Europe Cup in Paris with an impressive undefeated showing.
GB Women's Temi Fagbenle said:
"It was an amazing experience. I've never done this before but I think we've shown we have heart, we can fight and we win as a team – that's just the GB way isn't it!? It has been amazing to be a part of this, our inaugural 3x3 games, and I just feel blessed to be here.
"The final was a tough game, you could see how much we'd worked in the previous games, but kudos to us because everybody played hard and I'm just so happy to win as we did a great job."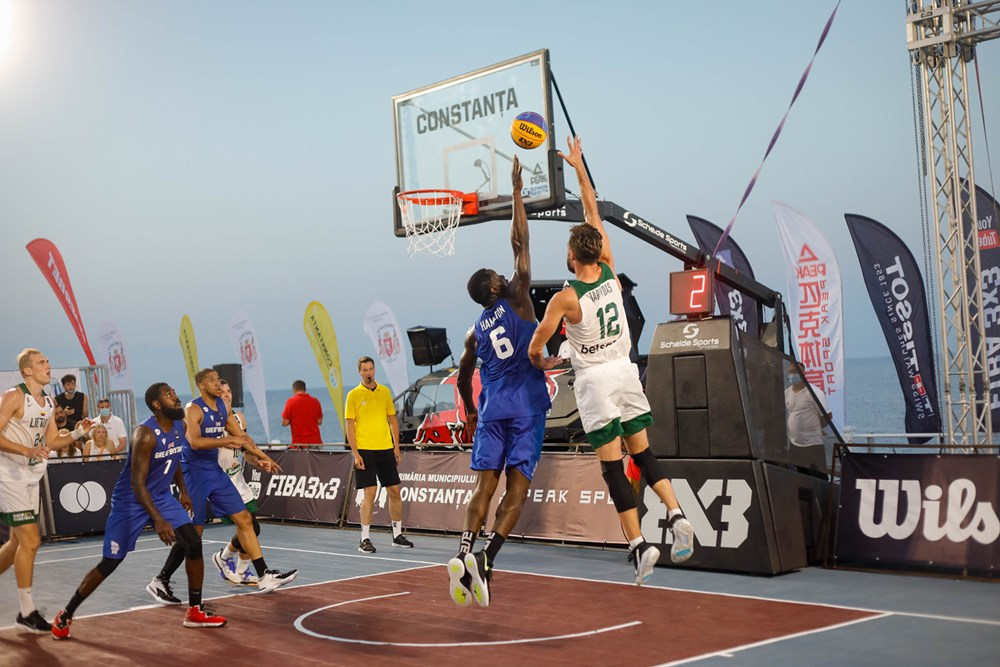 Elimination defeat
12th seeds in the Men's competition, Orlan Jackman and Ashley Hamilton were amongst the tournament's leading scorers for GB after the Pool stages.
In the Men's elimination fixture, second-seeded Lithuania shot exceptionally well from the perimeter with GB working the inside well early doors – some big plays from Ashley Hamilton kept the game close early-on.
Orlan Jackman popped up with the big +1 play with five minutes left to bring it back to 9-8, but Lithuania's hot shooting from the outside put the game out of GB's reach, who eventually fell short 21-11, however it was an impressive outing in Romania for the Men's side nonetheless.
GB Men's head coach Julius Joseph said:
"The weekend has put GB 3x3 basketball firmly on the map. We played against quality competition and the guys left it all on the floor.
"Playing 3x3 at this level with 3 guys and no sub and no rest is incredibly difficult. The guys were still in contention the until fatigue set in against a strong Lithuanian team.
"I'm proud of the guys and getting this close on their first attempt. Great positive start to our 3x3 journey."
GB Men's Myles Hesson added:
"Its been an incredible experience for the team. We can take a lot away from this weekend and look forward to the next opportunity."
GB Men's Results
Pool D Games

Ukraine 16-12 GB
GB 22-13 Kosovo
GB 18-9 Hungary
Qualification Game

GB 11-21 Lithuania
GB Women's Results
Pool B Games

Hungary 12-17 GB
Slovakia 13-21 GB
Qualification Game

GB 16-14 Belarus