It's a busy week in WNBL with all but one of the league's 10 sides in action.
BA London Lions II are the only team on double-header duty, and there are three other match-ups to catch the eye of WNBL fans.
We take a look at all the action below, with links to live stats and live streams at the bottom of the page.
Ipswich (10-1) v Nottingham Trent University (4-6)
Leaders Ipswich can move one step closer to the regular season title this weekend as they welcome Nottingham Trent University.
The reigning champs have seven games remaining and currently lead second-placed Loughborough by four points, though the two sides do still need to play again in May.
Since losing to the Riders in December, Ipswich have won each of their four games by at least 20 points. That streak that could continue this weekend, though Nottingham did manage to hang with the Suffolk side in November's 92-79 defeat.
Since starting the season 3-1, NTU have struggled, picking up just one more win over their last six games. They also lost last time out, going down 75-67 to a Cardiff team that didn't have a win to their name at the time.
Ipswich's Harriet Welham continues to lead the WNBL with 27.4ppg, a number that could rise if the hosts are in the mood tomorrow.
Rebound machine Esther Little (18.6rpg) could also put up further eye-catching numbers. Trent rank 2nd last in the league for rebounding at 33.2rpg and it's worth noting that Little had 24 rebounds on her own two weeks ago against Cardiff.
.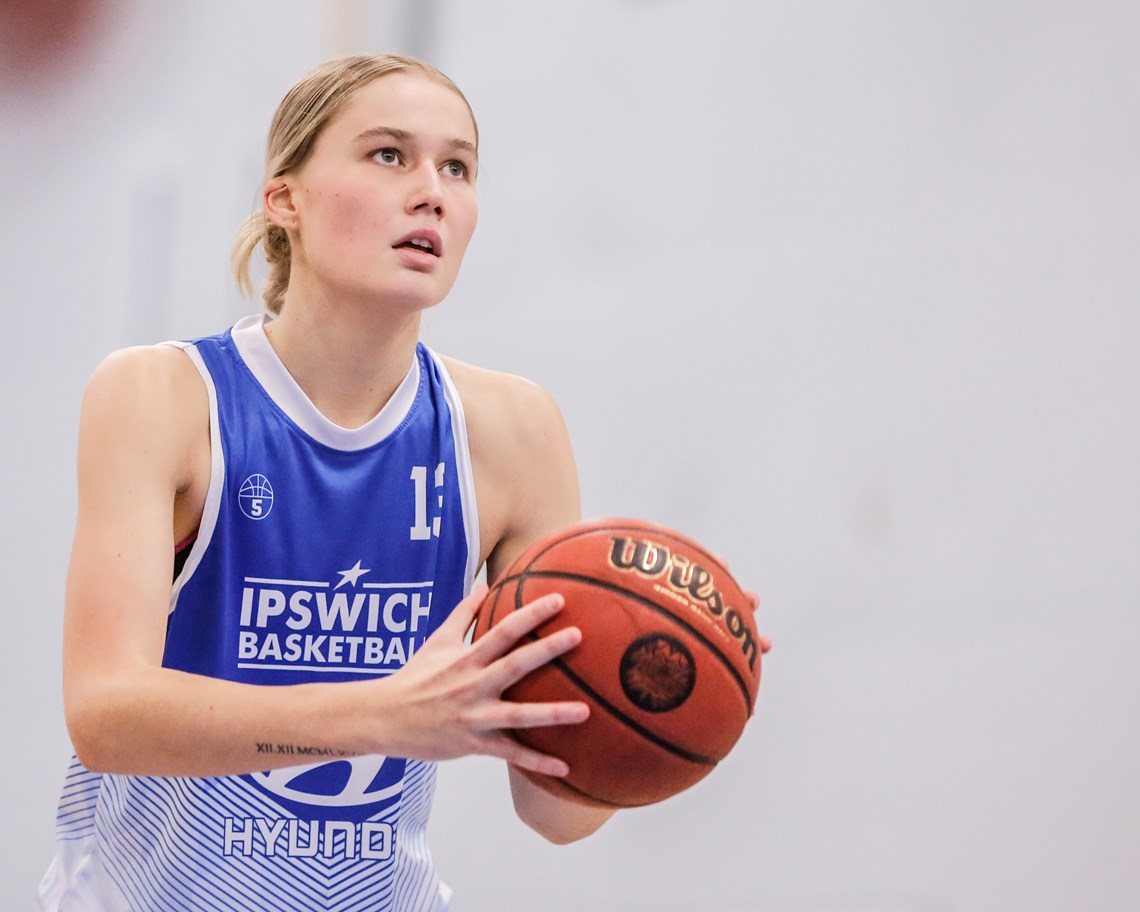 Elsewhere this weekend
Worcester Wolves (4-6) get the ball rolling on the weekend as they entertain Reading Rockets (4-6).
Winless in their last five, including a 91-73 defeat by tomorrow's opponents Reading in late February, the Wolves desperately need to pick up a win to halt their slide down the standings.
The Rockets have been in better form recently, going 2-2 in their last four, leaning on trio Sitota Gines Espinosa, Gaila Comesana and Candela Hermida Nunez. Expect all three to be heavily involved tomorrow once again.
Bottom side BA London Lions II (0-8) are still looking for their first win of the season and have two further opportunities to get into the W column this weekend.
Saturday's clash with Thames Valley Cavaliers (3-5) is the first meeting between the two sides this year, though TVC's Katherine Goldsby (18.7ppg) and the rest of the Cavs offence is no doubt looking forward to a matchup with the league's most charitable defence (82.1ppg against).
On Sunday, the Lions have a trip to Wales to take on Cardiff Met Archers (1-5), who until last weekend were still winless themselves.
The Archers enjoyed a 75-67 win against Nottingham that earned Amber Deane Player of the Week honours and Isobel Bunyan a spot in the FocusHoops Team of the Week. Both will be hoping to keep that form going into Sunday's clash with BA.
The weekend's only other game sees Team Solent Kestrels (7-4) take on CoLA Southwark Pride (5-3).
A third-hosts-fourth match-up, there's plenty to play for here in the battle for playoff seedings. With Solent sporting the league's second best offence at 74.1ppg, Southwark come into this one with the WNBL's best defence (64.8ppg against).
It's strength v strength on the South coast, but which side will come out on top?
This weekend's fixtures:
Saturday 27 March
2pm - Worcester Wolves v Reading Rockets - LIVE STATS/LIVE STREAM
2pm - Ipswich v Nottingham Trent University - LIVE STATS/LIVE STREAM LOCATION
2pm - BA London Lions II v Thames Valley Cavaliers - LIVE STATS
3:30pm - Team Solent Kestrels v CoLA Southwark Pride - LIVE STATS/LIVE STREAM
Sunday 28 March
1pm - Cardiff Met Archers v BA London Lions II - LIVE STATS
Main image credit - Nick Winter