Team England Men's Head Coach Julius Joseph says there is still time for players – whether home or overseas – to 'buy into' 3x3 and represent their country at the Commonwealth Games this summer. 
"The door is open, 100%," said Joseph. "I saw what I liked a lot in a few players [at the Team England 3x3 camp] last summer and it's about who can buy into the format and fits the puzzle. The selection is not finalised and anyone that comes into camp is coming for a reason, to try and get a spot."  
In 2021, British basketball put itself on the 3x3 map with impressive showings from GB men's and women's teams at the FIBA 3x3 Europe Cup Qualifying Tournament. Both teams were made up of prospective Team England players to help preparations for the Commonwealth Games in a collaborative exercise between Basketball England and the British Basketball Federation.  
Joseph's men won two of their three pool games, narrowly losing out to the very impressive Ukrainian side 16-12 in their first outing before thumping Kosovo 22-13 and Hungary 18-9, then falling short to second-seeded Lithuania in the Elimination Round.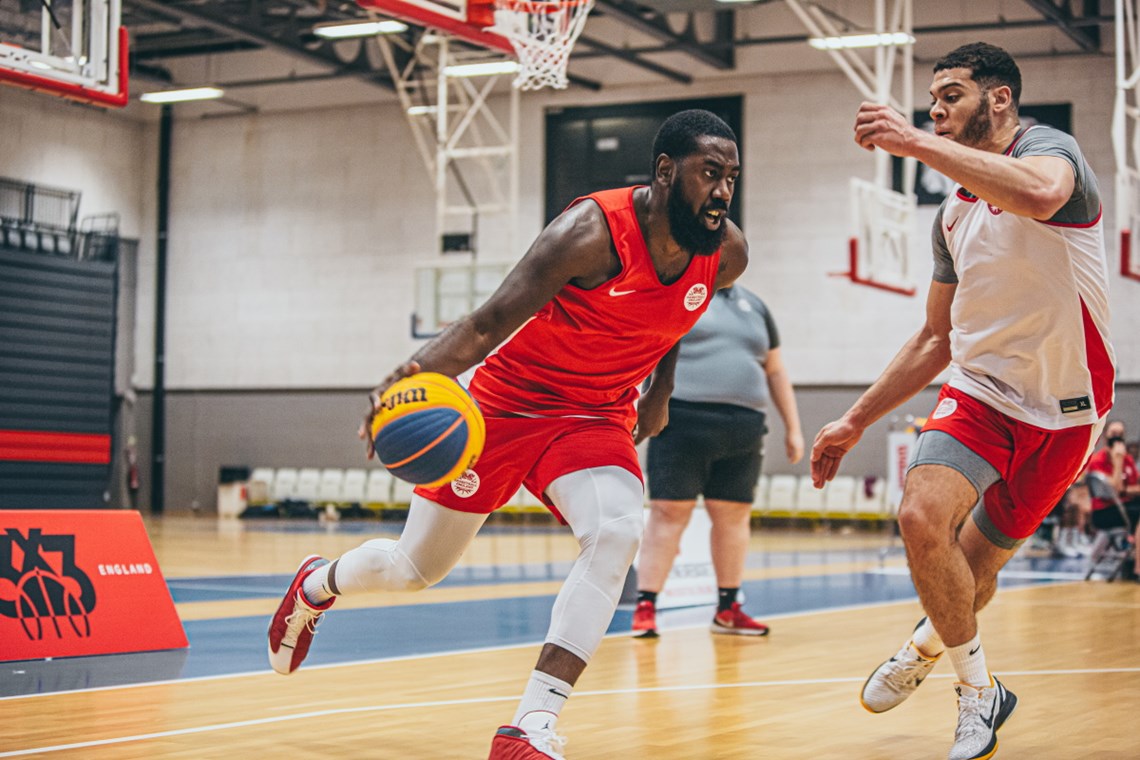 Best talent for the competition 
With less than 200 days to go to the Birmingham 2022 Commonwealth Games, the former Glasgow Rocks, Surrey Scorchers and London Lions forward – himself a Commonwealth Games medal winner in 5v5 basketball – is busy preparing for prospective players to gain as much 3x3 experience as possible, with camps, international games and regular check-ins before the format makes its debut at the Games. 
"Last summer was a fantastic experience for the guys and they learnt a whole lot but it's just a case of making sure that the right steps are in place to prepare them as best possible for the Games," he added.
"On paper, in terms of five-on-five, we have some of the best talent for the competition but in terms of that experience transitioning into the 3x3 format [the Qualifiers] were a learning curve for the guys in terms of how to play 3x3 and make the game as easy as possible. It's a case of having to pick up certain skills and turn off the automatic 5v5 mentality.  
"Once we get the right guys selected and we got the right guys together, we'll get the chemistry right. You can't do it all yourself [in 3x3], you need to make plays for each other because of the physicality of the game.  
"If you're trying to drive on somebody and they've got a good defensive position, you're going to get hit and the referees are not going to call it and it's going to make it really tough on you, so it's a case of playing off the ball, working to get somebody open – to get an open shot or easier look. I've got a good idea of what needs to be done and how we go about doing it." 
'You can't take anybody for granted' 
With only one more spot to be announced, England know most of the teams they'll come up against in the 3x3 competition, which includes Kenya, Canada, Sri Lanka, Trinidad and Tobago, Australia and New Zealand.  
Team Canada are the highest seeded federation of the group – 23rd in FIBA 3x3 rankings, with GB following them in 37th. But each team has 3x3 pedigree and with the game over in a mere 10-minutes, anything can happen. With that said, Joseph believes England 'have what it takes' to win a medal in the competition.   
"Canada have been playing 3x3 basketball for a very long time. They've got a team that plays and represents on the FIBA 3x3 World Tour and host a tour location as well. New Zealand and Australia are heavily involved in 3x3 and have a wealth of experience too. The game's so short, you relax, thinking you've won it, or you start slow, it's game. You can't take anybody and the importance of each game you play for granted.  
"We've definitely got what it takes to obtain and achieve a medal and especially with the talent and players we have in this country. I'm not going to say what colour it's going to be – but I'd expect us to medal."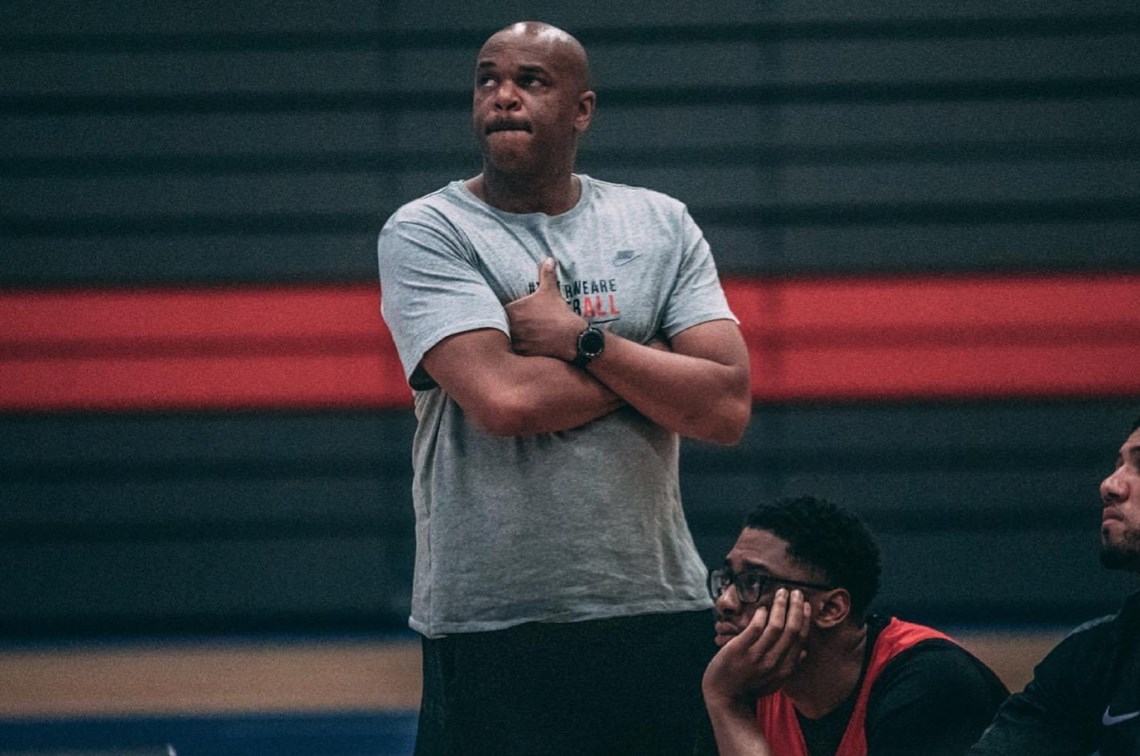 Home advantage 
GB star and son of Birmingham Myles Hesson, who starred on the GB team alongside Orlan Jackman, Ashley Hamilton and Josh Ward-Hibbert last summer, said that the prospect of winning a Commonwealth medal in his hometown in front of a home crowd would be 'an incredible once in a lifetime opportunity'. 
And Joseph, who won a bronze for England at the 2006 Melbourne Commonwealth Games, shares his optimism.   
"Being at home the guys will be even more determined to get it done, especially with the crowd cheering them on and supporting them. It'll add an extra boost because obviously when you're away playing these tournaments, especially international, not as many people are cheering you on. If you're at home, with so many more cheering and rooting for you, you'll want to do your best and bring it home for the country." 
Elite players interested in representing England at Birmingham 2022 should make their intentions known by contacting the BE Talent and Performance Team. 

Basketball has the power to change lives. #GameTime will aim to raise awareness of the positive impact that our sport can have on people no matter who they are or where they're from.
We're aiming to engage 1 million people in basketball using the Commonwealth Games 2022, 3x3, #ProjectSwish and more.
Regardless of age, gender or background, across every part of the basketball community.... It's #GameTime!