Team England Women's head coach Stef Collins has thrown down the gauntlet for players wanting to represent England in 3x3 at this summer's Commonwealth Games, saying it is 'not for the faint-hearted'.  
"3x3 is still relatively new to national team players, so selection will be based around a number of factors," said the GB veteran, who earned more than 150 caps during her international career.  
"A key focus will be on those that can adapt and learn quickly, so we'll be looking for players that can handle the physicality [of the game] and will be able to change their mindset from the traditional 5v5 game over to the rigours of 3x3.  
"The game is fast and fierce, which not only requires a unique level of fitness and skill but also in-game IQ and understanding."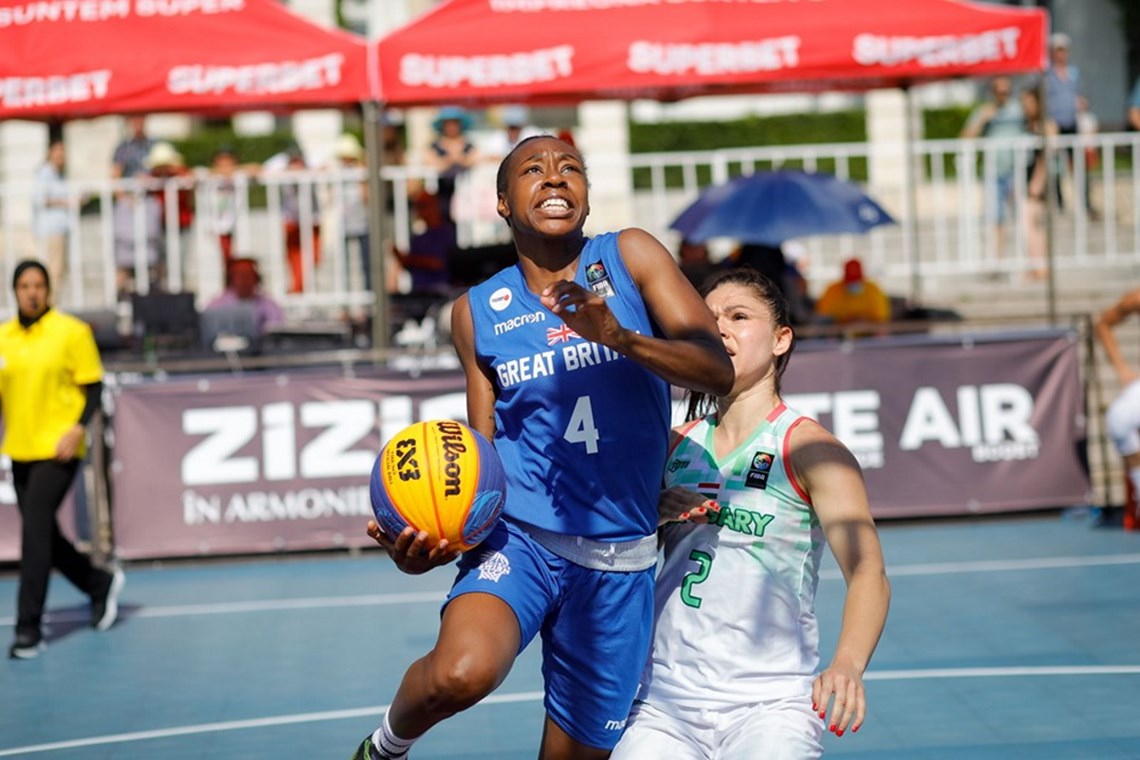 Fab four
Collins has already made a remarkable impact on the British 3x3 scene since she was unveiled as lead coach in 2021.
Her fab four of Chantelle Handy, Shanice Beckford-Norton, Shequila Joseph and Tèmi Fágbénlé steamrolled their way through last year's Europe Cup Qualifiers and reached the finals of the competition, improving their national ranking in the process.  
With the road to Birmingham 2022 well underway, it has been announced by Basketball England and the British Basketball Federation that Collins will once again take an all-English British team into the prestigious 3x3 Europe Qualifiers in June. 
"Our preparation leading up to the games will be crucial. We learned a lot from last summer's campaign, as this was our first opportunity to put together a senior training camp to learn and develop ahead of the Commonwealth Games.  
"We did well on our first outing, managing to qualify for the finals in Paris and we understand that in order to realise our medal potential we need to get more experience playing this format. We have some unbelievable talent and now it's about taking it to the next level."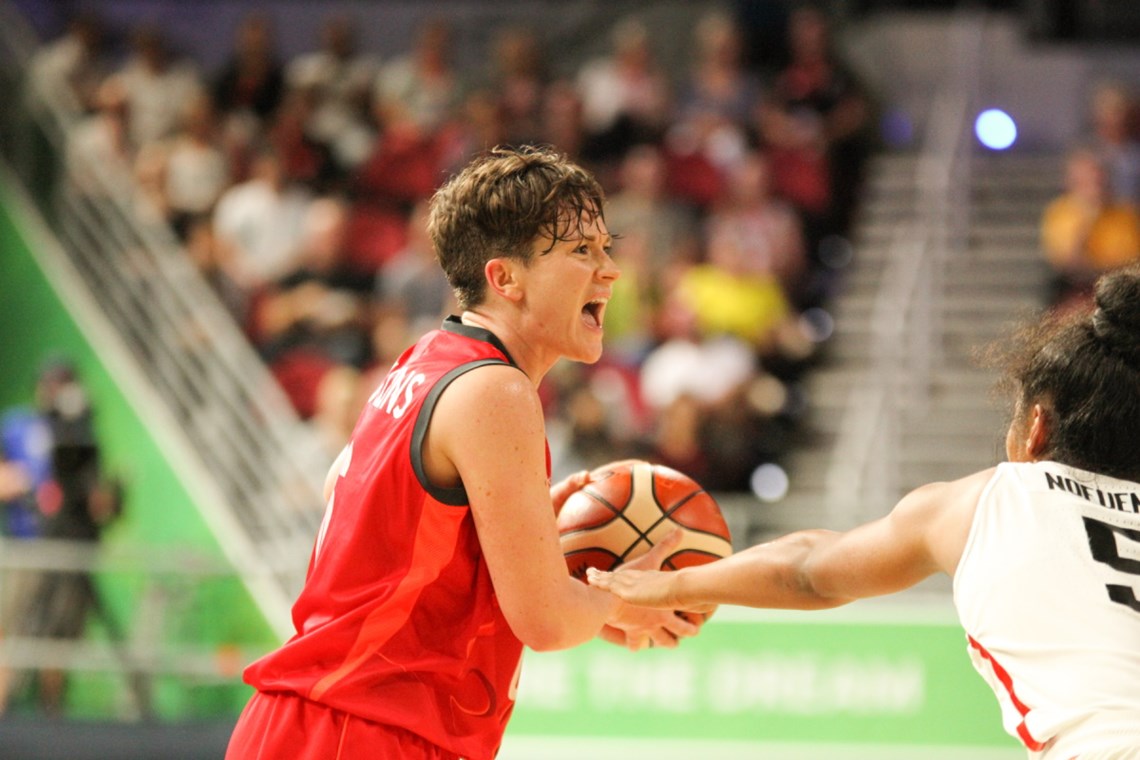 'Very fortunate to represent Team England'
At the Gold Coast 2018 Commonwealth Games, Collins, then captain of England, lead the women's team to a shock silver medal after beating favoured Canada in the semi-final of the 5v5 competition.
To go to another Games as the England coach, she says is 'humbling and inspiring'.  
"It's an incredible honour to be part of the first England team to represent 3x3 in the Commonwealth Games. I've been involved with the GB team for many years and was very fortunate to represent Team England on the Gold Coast. And to now lead a team for a home Games is truly humbling and inspiring." 
*This article was first published in February 2022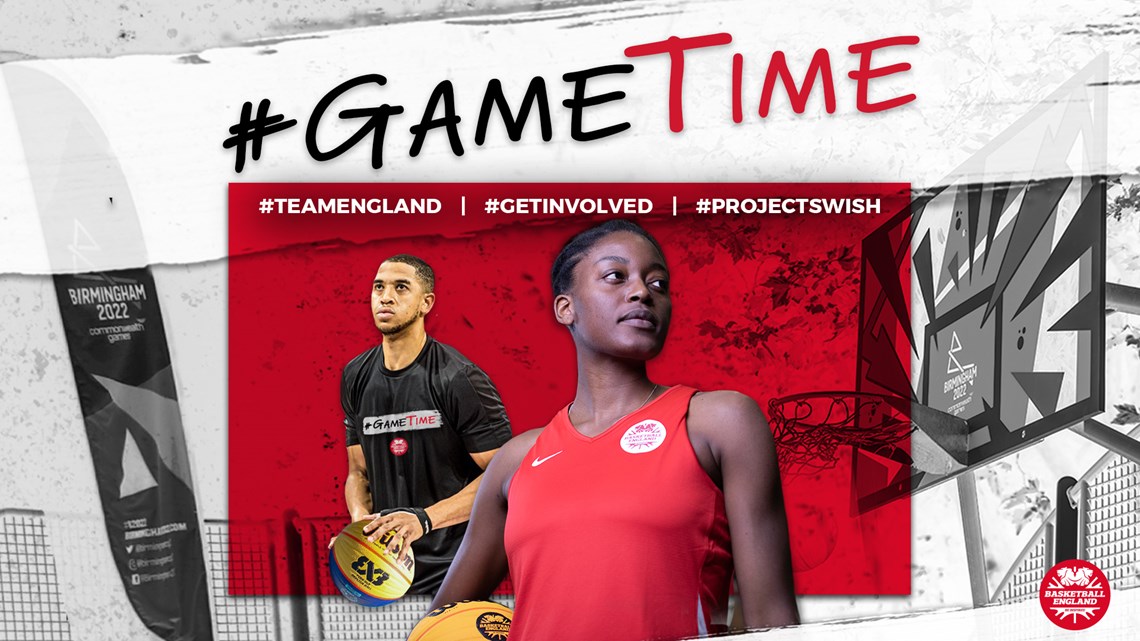 Basketball has the power to change lives. The #GameTime campaign will aim to raise awareness of the positive impact that our sport can have on people no matter who they are or where they are from.
Basketball England aims to engage one million people in basketball via the Commonwealth Games 2022, 3x3 and more. 
Whether you want to:
...regardless of age, gender or background, across every part of the basketball family, it's #GameTime!