Itchen College and Nottingham Wildcats were crowned champions at the EABL and WEABL Academy League 3x3 tournament at Manchester's National Basketball Performance Centre.
Itchen beat Oaklands College 16-11 in the EABL final with Nottingham getting the better of CoLA 8-6  in the WEABL showpiece of the Basketball England-run event.
Gail Richards, BE's Senior Delivery Manager - Leagues, Competitions & Events said:
"We have seen some hard-fought basketball and some talented performers getting to grips with 3x3. Big thanks to all the teams and players who made it an enjoyable and successful day."
Eleven EABL teams and 10 WEABL teams battled each other in an opening round before best eight in each category progressed to a knockout phase.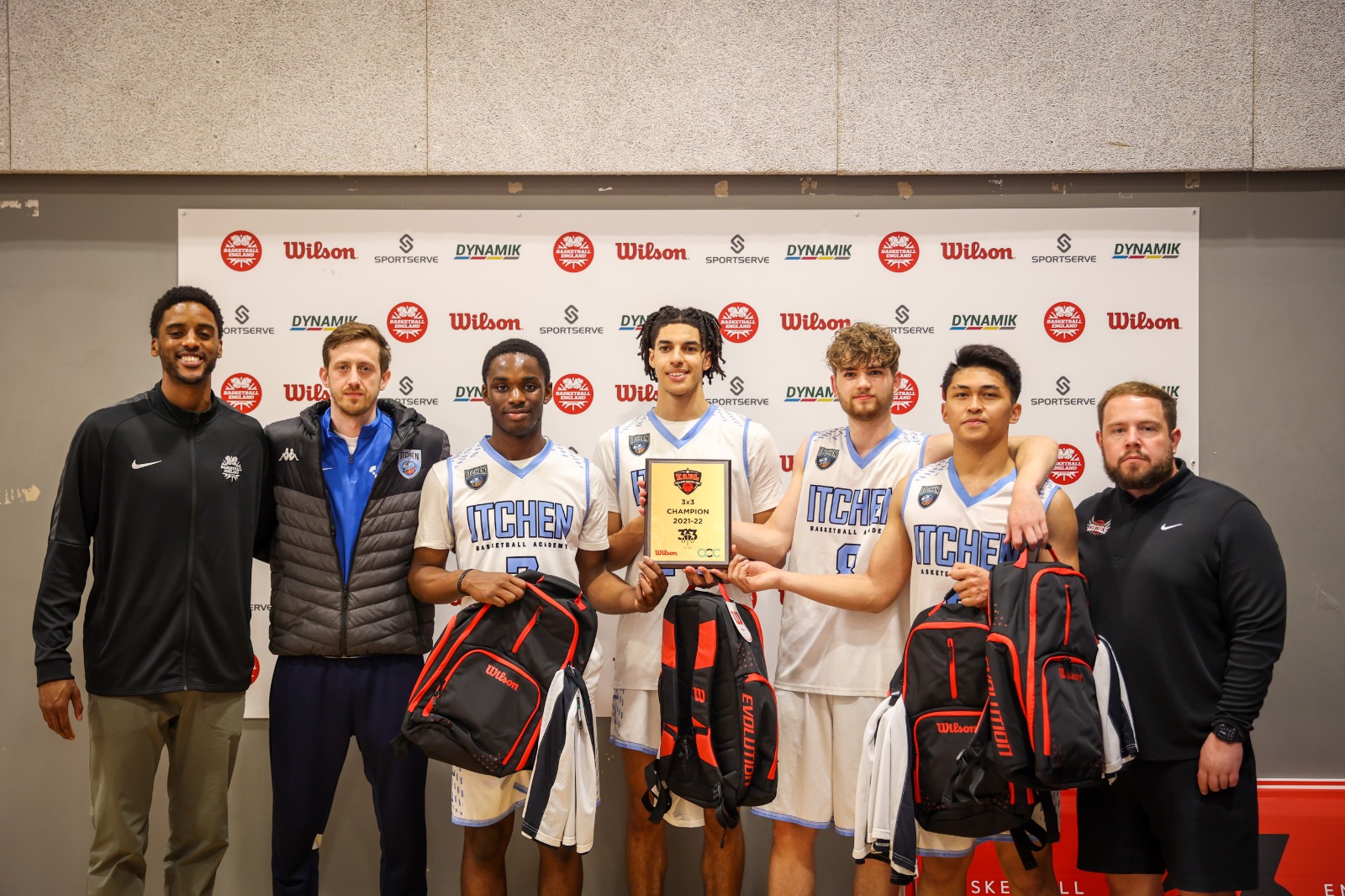 Results
EABL
Quarter-finals
Barking Abbey 7-11 CoLA
John Madejski 7-11 Charnwood College
Oaklands College 9-8 Sheffield College
Myerscough College 8-14 Itchen College
Semi-finals
Itchen College 12-10 Charnwood College
Oaklands College 10-9 CoLA
Final
Oaklands College 11-16 Itchen College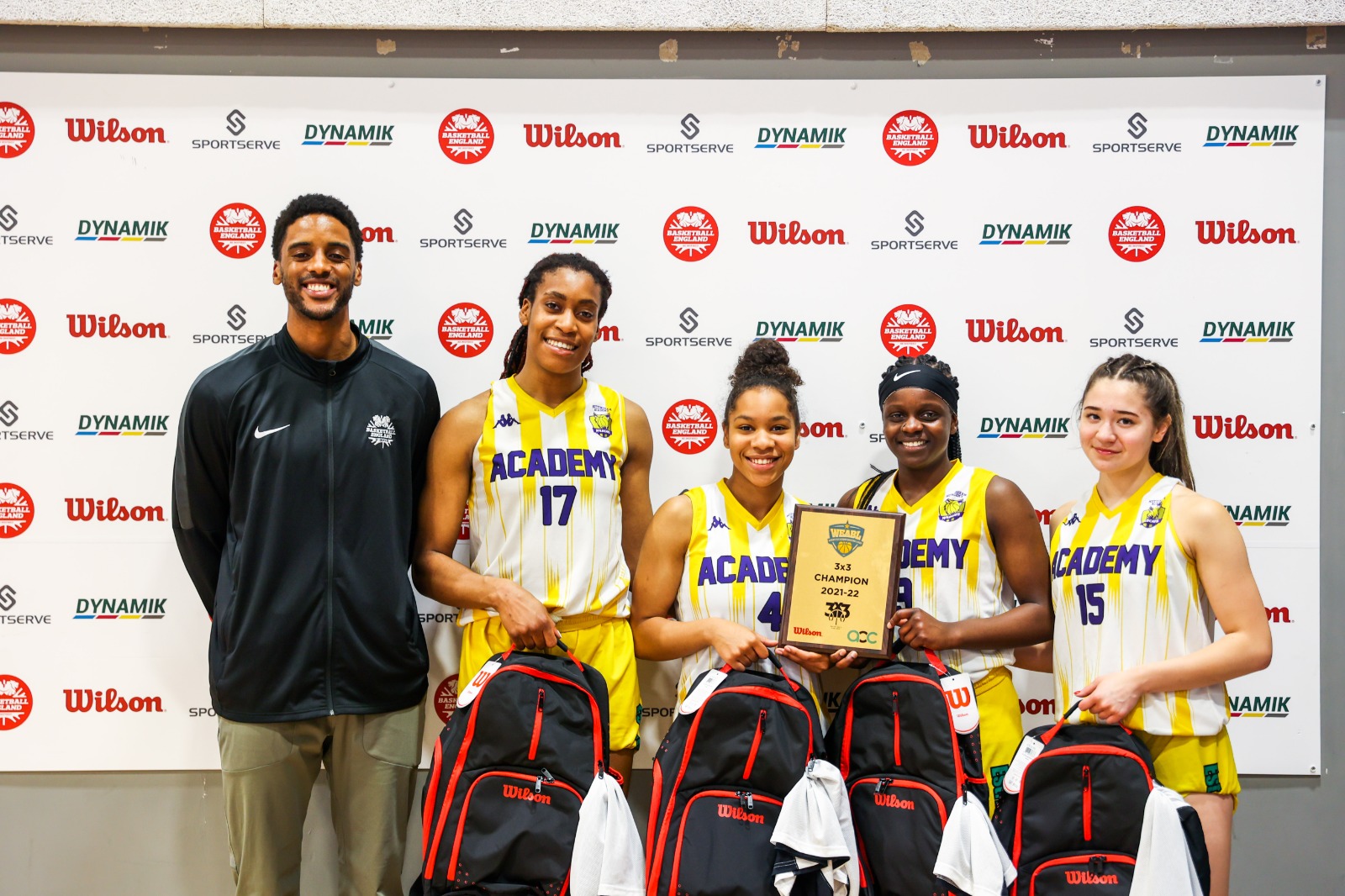 WEABL
Quarter-finals
Nottingham Wildcats 7-1 Manchester Mystics
John Madejski 11-17 Oaklands College
Barking Abbey 12-10 Itchen College
CoLA 8-3 Sheffield College
Semi-finals
Nottingham Wildcats 13-8 Oakland College
Barking Abbey 8-11 CoLA
Final
Nottingham Wildcats 8-6 CoLA
Standings
EABL
Itchen College
Oaklands College
CoLA
Charnwood College
Myerscough College
Barking Abbey
Sheffield College
John Majedski College
SGS College
Canterbury College
WEABL
Nottingham Wildcats
CoLA
Barking Abbey
Oaklands College
Itchen College
John Majedski
Manchester Mystics
Sheffield College
Charnwood College
Check all the scores plus rosters using the widget below. There is a picture gallery at the foot of this article.
3x3 on the rise
The 3x3 form of basketball is on the rise as fans across the country look forward to Team England doing battle for medals at this summer's Commonwealth Games in Birmingham. 
The summer months will also see the return of the iconic Ball Out UK Tour in partnership with Basketball England. The expanded tour visits five cities before culminating in two days of finals at London's Finsbury Park in August. 
.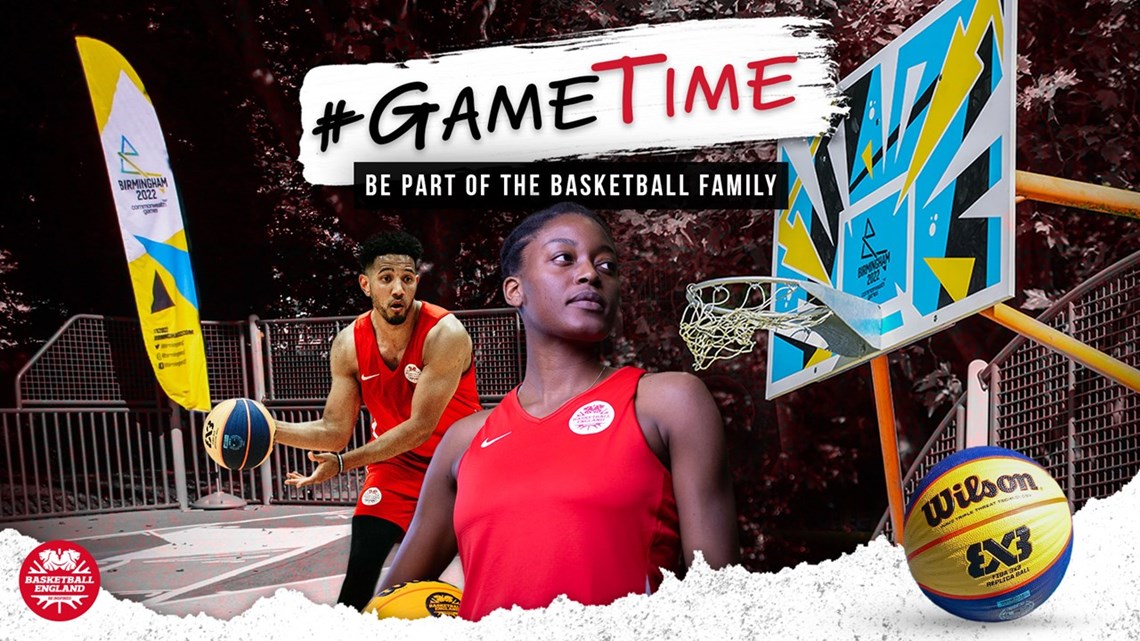 Basketball has the power to change lives. The #GameTime campaign will aim to raise awareness of the positive impact that our sport can have on people no matter who they are or where they are from. 
Basketball England aims to engage one million people in basketball via the Commonwealth Games 2022, 3x3 and more.  
Whether you want to: 
...regardless of age, gender or background, across every part of the basketball family, it's #GameTime!